Scene Cut from The Predator After Studio Discovers Actor's Background
The actor, who is a friend of director Shane Black, played only a minor part in the film.
By Chris Morse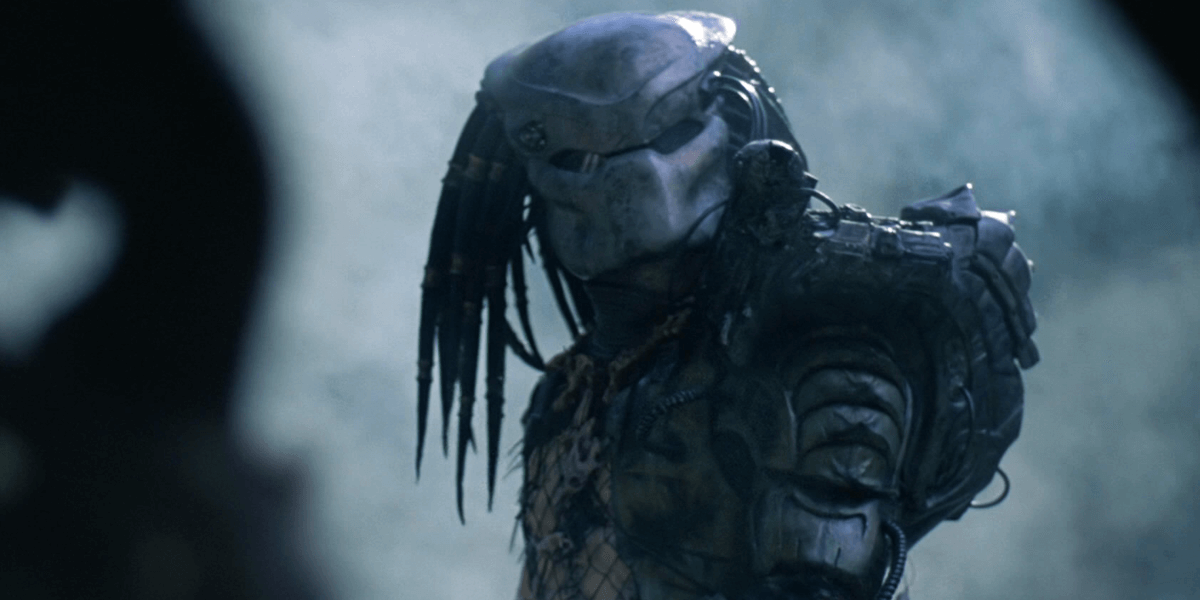 Just prior to the completion of Shane Black's upcoming The Predator, 20th Century Fox opted to cut a scene from the movie after learning that the actor in the scene is a registered sex offender. Prior to this time, the studio was unaware of the actor's background, citing legal limitations that kept them from performing a background check on the actor prior to working with him.
According to a report from the Los Angeles Times, actor Steven Wilder Striegel, a friend of Black's who was given a minor role in the film, entered a guilty plea back in 2010 after being arrested for attempting to lure an 14-year old girl into a sexual relationship online during the year prior. Actress Olivia Munn apparently learned of the actor's conviction and brought it to the studio's attention, who took swift action in cutting the scene from the movie.
In a statement, Black explained that he gave Striegel the role simply to help him out and acknowledges the seriousness of the charges and subsequent conviction, although he apparently believes that his friend was merely caught up in a bad situation as opposed to "something lecherous."
"I personally chose to help a friend. I can understand others might disapprove, as his conviction was on a sensitive charge and not to be taken lightly."
On Black's failure to disclose this information to the studio or the rest of the cast and crew, Munn commented that it was both "surprising" and "unsettling," also adding that she is glad the scene was removed before the film was finalized and ready to hit theaters. The scene in question is a minor one, featuring Striegel playing a jogger who hits on Munn's character multiple times, making this sceme feel all the more appropriate to leave out after this conviction was brought to light.
The Predator is about a young boy who accidentally triggers the return of the lethal hunters to Earth after toying around with a piece of their technology. When a Predator ship crash-lands on the planet, a small town is turned upside-down and it falls to a ragtag crew of ex-soldiers, along with a disgruntled science teacher, to save the world. However, as they will come to learn, they are ill-prepared to fight these stronger, smarter, and deadlier Predators.
The film stars Boyd Holbrook as Quinn McKenna, Trevante Rhodes (Westworld) as Williams, Jacob Tremblay as Rory McKenna, Keegan-Michael Key (Keanu) as Coyle, Olivia Munn (X-Men: Apocalypse) as Casey Bracket, Sterling K. Brown (Black Panther), Alfie Allen (Game of Thrones) as Lynch, Thomas Jane (The Expanse) as Baxley, Augusto Aguilera as Nettles, Yvonne Strahovski (Dexter, Mass Effect 2) as Emily, and Jake Busey (Starship Troopers) as the son of Keyes.
The film is directed by Shane Black (Iron Man 3), who is no stranger to the series as fans might know him for playing Hawkins in the first film. Obviously the film will be rated R, which was never any doubt after seeing all the footage we have seen. The Predator lands in theaters for September 14th and will also be coming out in 3D.