Norman Reedus and Jeffrey Dean Morgan Talk Negan, Season 9's Fresh Approach
The Walking Dead actors take a look ahead at what's in store for Negan and the season as a whole.
By Chris Morse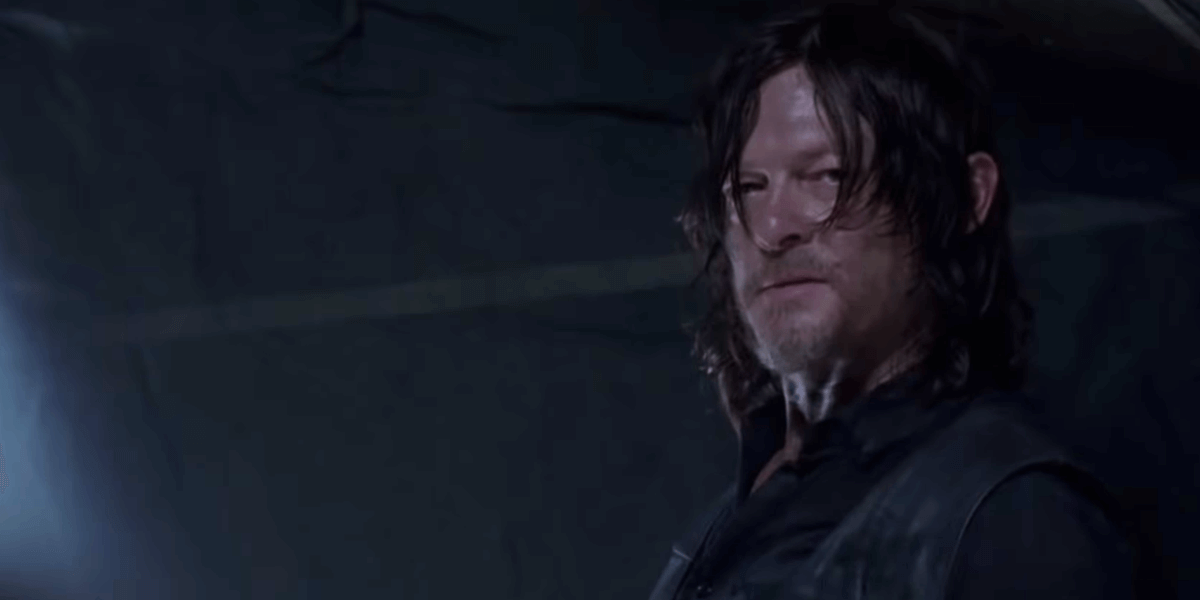 A new interview for The Walking Dead from San Diego Comic-Con has surfaced, this time from Variety. Actors Norman Reedus and Jeffrey Dean Morgan sat down to discuss next season, hitting topics such as new showrunner Angela Kang's fresh approach, what's in store for Negan, and how there is going to be deeper-rooted storytelling with the new direction.
Reedus has nothing but positive things to say about Kang, who is taking over from Scott Gimple, the series showrunner and executive producer for the past four seasons. "She's always been my favorite writer," he said. "The whole train is run by women this year, so it's a different vibe." When asked how it's different, he added, "There was a lot of chest-bumping, guys-vs-guys and whatever, but this year, it's more sentimental, deeper-rooted storytelling, it feels like."
Regarding the change of showrunner, Reedus continued to gush about the new life Kang was bringing to the series and once again echoed the "western" feel that's been hinted at leading up to and during Comic-Con earlier this month.
She's breathed new life into this show, in different ways that we didn't expect. She's killing it. Every episode this year feels like a western, it's awesome. I know we come here every year and we say our show's better this year, but it really is better. It is better this year.
Morgan added his own thoughts, agreeing wholeheartedly that this new approach is a good one and giving his own endorsement of Kang's credentials.
It feels better this year. It's just nice having a different perspective. I think she's been part of this Walking Dead world for seven years, and now to have her kind of running the show, it seems extra collaborative this year. It's a reboot almost of the show, with all the people that you obviously have fallen in love with through the years, but it feels different. There's just a different vibe, certainly for the first time since I've been here. It's cool, it's a great feeling and I think it is, it's got a very western kind of feel to it.
The interview then shifted focus over to Negan, who is now imprisoned after being spared by Rick following the all-out war between the colonies and the Saviors. He's in a very different place than he was a season ago, so how is he dealing with this and what might be in store for him as he sits in a cell every day? Morgan shared his own insight as to what might be going through the character's head when his story picks back up in season 9.
It's gonna be Negan fighting some inner demons. I think being locked up doesn't suit him very well, which I think is probably Rick and everyone's plan to begin with, and I think Negan is having to take a good long, hard look in the mirror and maybe not enjoying what he's seeing, and certainly not enjoying jail very much. So we're definitely going to see a different side to Negan this year.
Reedus vouched for Morgan's words with his own two cents on the character as well. "I will say that I saw some cell scenes this year and Jeffrey killed it," he said. "It was a very different Negan, like he's saying." There is no doubt that the prison life doesn't suit the barbed-wire baseball bat-carrying villain, so it will be interesting to see how his character might grow over the new season.
In terms of the character, this is completely new territory for him, as Morgan explained in more detail.
It's a different year, I think a different side of Negan. I think we've gotten to see some different sides, and little hints of different sides, but this year, just from the trailer we see he's in a bit of a predicament. He's having to face some stuff, I think internally, as well as outside his jail, that he's never had to face before. So we're gonna see some different sides. And in saying that, Negan's also getting an opportunity to interact with some people that are up on this stage that he hasn't really had the chance to interact with before, which I think has been super fun for myself and Negan.
The actor might be itching to see Negan get out of that cell almost as much as the character himself. "I do like my visiting hours," Morgan explained. "The thing with Negan, as we all know, is he likes to talk so it's important that people come and visit him. As an actor, it's been okay, but as the character, I could be itching to get the hell out of there. I think he's there to kind of stir things up a little bit."
We could definitely see that being the case. Might Negan be free again before the end of season 9? Only time will tell for that idea. For now, though, we'll have to wait and see when The Walking Dead returns to AMC on October 7th.