Comic-Con Panel Reveals More Season 9 Details for The Walking Dead
Aside from Andrew Lincoln's exit, we take a look at what else is in store for next season.
By Chris Morse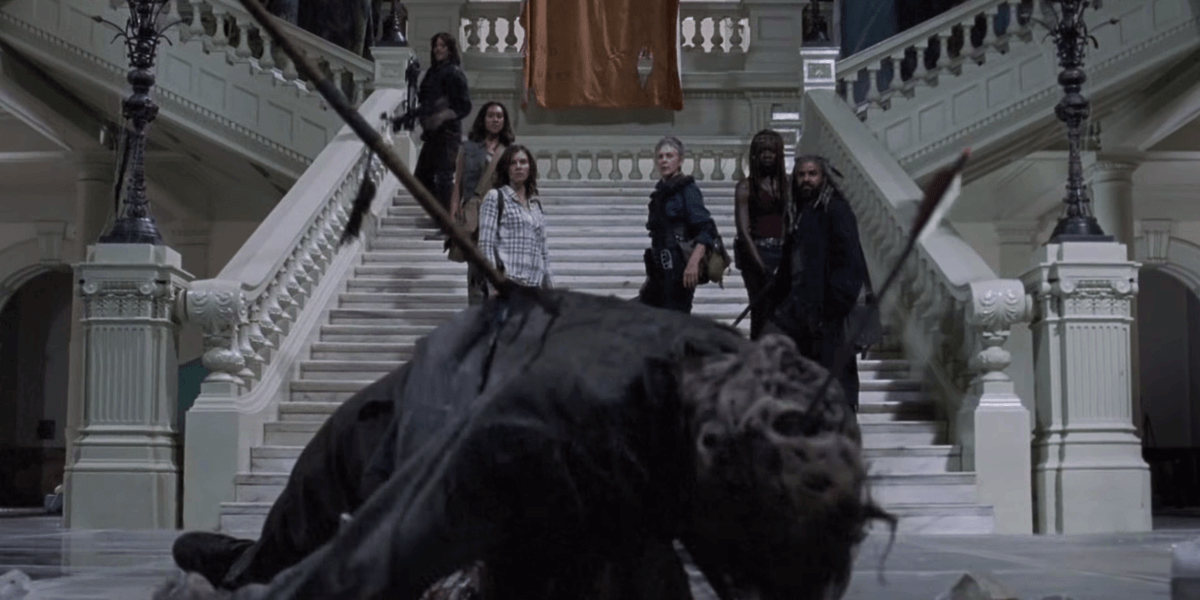 With most of the conversation about The Walking Dead rightfully surrounding Andrew Lincoln and his final season playing Rick Grimes, it's about time we move past that and take a look at what else is in store for us when season 9 premieres this fall. This weekend, AMC held its official Hall H panel for the series to not only discuss Rick's exit, but also Negan, the Whisperers, and more.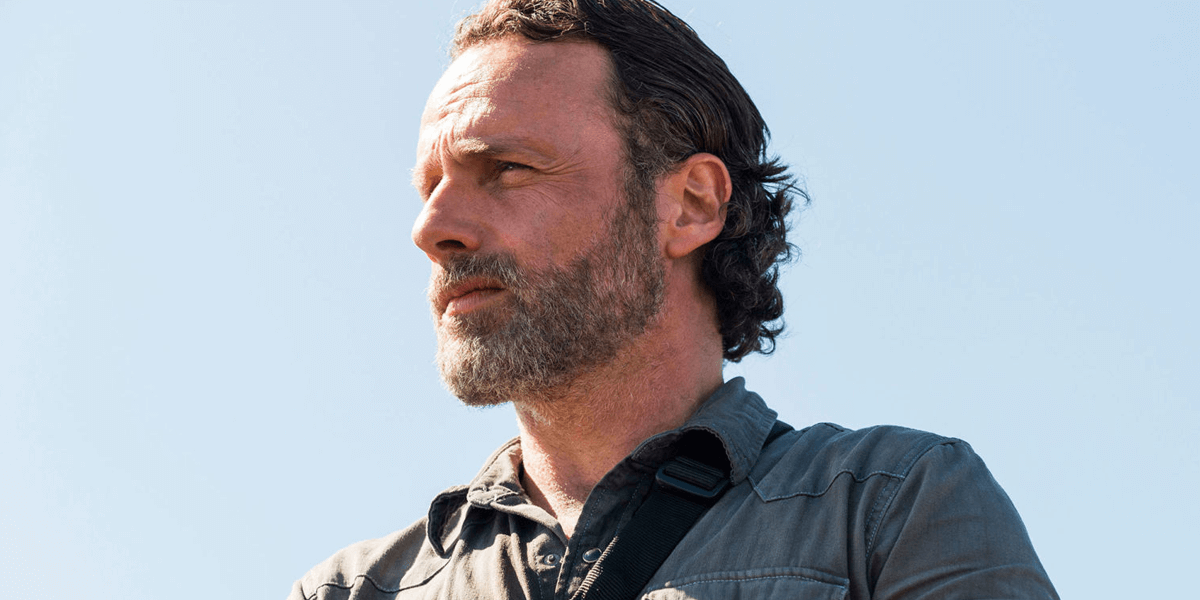 Andrew Lincoln Breaks His Silence on Leaving The Walking Dead
The actor finally speaks out on leaving Rick Grimes behind.
Read More
Moderated by Yvette Nicole Brown, the panel featured several cast members along with some of the creative minds behind the show. Among those stars in attendance were Andrew Lincoln, Normal Reedus, Lauren Cohan, Danai Gurira, and Jeffrey Dean Morgan. They were joined by new showrunner Angela Kang, former showrunner Scott Gimple, Gale Anne Hurd, and Greg Nicotero.
Regarding Andrew Lincoln's departure, most of that was previously discussed, but some more intriguing discussion that followed was about whether the character of RIck needs to be killed off or if he can leave the show still among the living. That worked with Morgan for a time, Lincoln pointed out, and he might prefer going that way as well. The panel stopped short of revealing anything further, with Kang commenting that we "have to watch and find out" what they have in store for the exit.
The panel didn't say whether Rick would be around to meet the Whisperers, but Nicotero couldn't be more excited to get that story into the show.
For me, personally, it's one of the most exciting times that's been on the show in a long time. We have this new threat that was really well l introduced in the comic book, knowing we get that little bit of a tease, I love that that's where the show's headed.
With respect to that final season 8 scene where Maggie, Daryl, and Jesus were meeting about what happened with Rick sparing Negan, Nicotero had a little bit to add about what was going through the minds of those characters and what might be in store for them this season.
They made a deal that Negan was done, they were going to kill him. When Rick spared his life and Maggie broke down, because of all the sheer emotion of what he had done to Glenn, he did to everyone around him. So, Maggie felt betrayed. Some people, they're not at each other's throats, but they're not really down with the decisions their friends made.
Another burning question with Negan still alive is if there's a way we will get to see him somehow find redemption. "I think there's redemption to be had for Negan," Morgan commented. "Whether we see that, you have to ask Angela." Naturally, Kang had little more to add to that subject other than to keep watching, which is expected at this point.
Moving on to Daryl, when asked if he was going to be taking over for Lincoln once Rick makes his exit, Reedus shot that idea down and explained what kind of approach to expect.
To stay true to Andy and to Rick, we're telling the truth. We've had a season or two of two guys chest bumping... this is a very female-driven season right now and it's nice to have that happen. It's less bravado and more real depth this year. It feels like we're shooting a Western with feeling. There's love in this season. You can't take Rick's place in this show, that's not even possible. Everyone's playing the same characters, nobody's the lead now.
This certainly echoes previous reports about the women of The Walking Dead being front-and-center out of the gate here, with Maggie, Michonne, and Carol all playing important parts at this point. Reedus may or may not get that pay bump to get top billing, but for now they are keeping that under wraps.
The rest of the panel touched upon a few more topics, such as Heath being missing-in-action. Corey Hawkins had moved on to other work, but the door is still open for him to someday return to explore the character further. Reedus and McBride also teased that Daryl and Carol might get closer, commenting that there was a "really sweet, heartfelt moment" for them this season.
Danai also had a lot to say about saying goodbye to Lincoln, reflecting on their time together on the series. "I truly believe this is the best leading man on television," she said. "He has made us all better, his leadership, his character, his generosity, his kindness has really paved a path for all of us to carry on without him." On Michonne's relationship with Rick, she had a bit more to add.
She grows basically in connection with him from the second she meets him, saves his ass a bunch, because she can see the goodness and power in this man and how he takes on what he has to take on. I love how nuanced we got to be, even more so in this season. I'm excited for you all to see that, it's all heartbreaking, as Walking Dead always is.
There were a lot of emotions flowing at this year's panel because of Lincoln's exit, but you could really tell just how much this all means to everyone who has been facing this head-on and filming the final episodes they will be sharing with Lincoln. This was a great panel to clear the air and something that not only fans needed, but the cast as well, judging by their reactions and emotions during this.
As for the rest of us, we'll be here waiting for The Walking Dead to return on October 7th.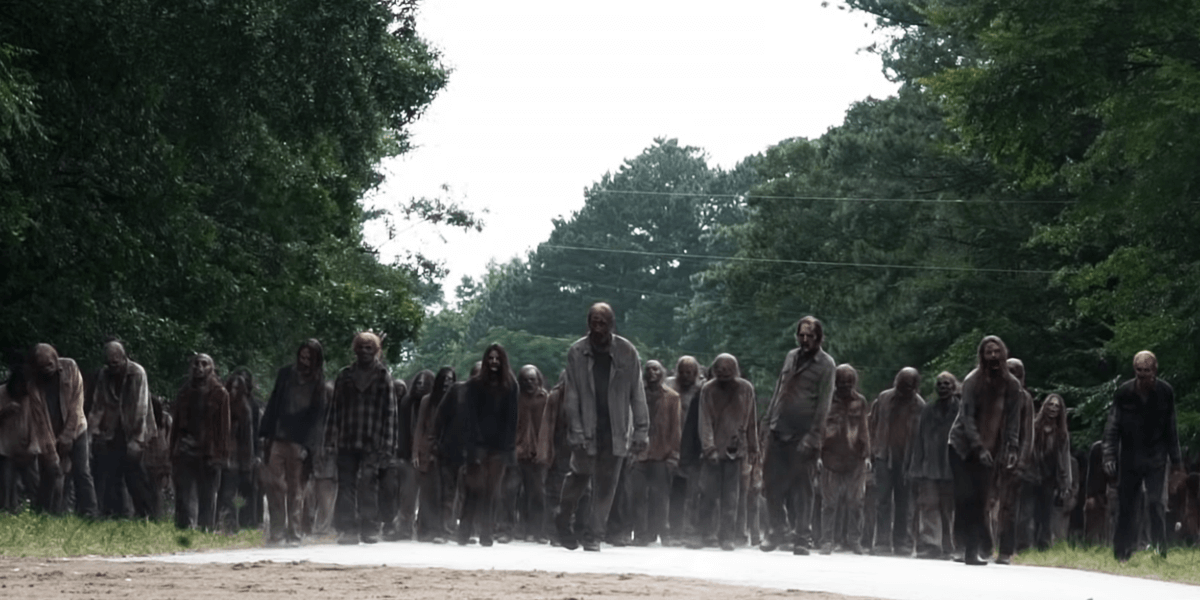 Here is the Full Season 9 Trailer for The Walking Dead
This extended trailer is full of drama and introduces a handful of new characters.
Read More