Here's a Breakdown of The Predator at SDCC
This new Predator film is a bold statement and could divide the fanbase.
By Jay Gervais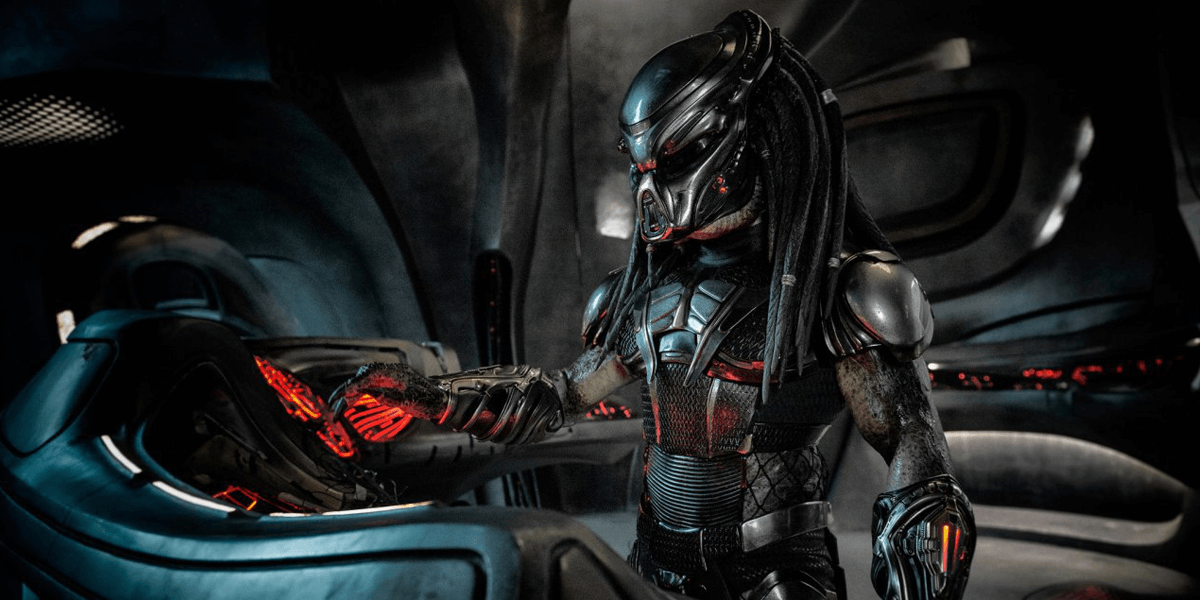 We're less than two months away from Shane Black's highly-anticipated The Predator releasing in theaters and we've got some new teasers at this year's San Diego Comic-Con (SDCC), where a couple of new clips were shown at its Hall H panel yesterday. Below is a breakdown of the highlights of what was shown, courtesy of Collider. The following could be spoilers, so proceed at your own risk.

[blockquote-0]

We come to learn here that the group of ex-soldiers featured in the film go by the name of the "Loonies." If you've been following our coverage of The Predator, you'd of course remember that this is referring to our main group of men in the movie. Among them is Quinn McKenna, the film's main character, who is played by actor Boyd Holbrook. The remainder includes Nebraska Williams (Trevante Rhodes), Coyle (Keegan-Michael Key), Lynch (Alfie Allen), Baxley (Thomas Jane), and Nettles (Augusto Aguilera). Olivia Munn also plays a biologist named Casey Brackett.

Next up, we have a glimpse of the film's witty and appropriate dark humor, as the scene above continues.

[blockquote-1]

While this doesn't explain too much about what's going on, the back-and-forth exchanges seems to be very much in the style of what we are accustomed to expect from director Shane Black. It does feel somewhat reminiscent of the helicopter scene from the first Predator film, when Dutch's group jokingly exchanges comments to purposely rile each other up.

In terms of story details, we learn here that Holbrook was blamed for a Predator incident that took place somewhere in Mexico. In addition, he seems to have stolen some of the alien technology. We'll have to wait for the film to see what this is all about.

This film may also calling our alien fiends "Predators" this time around, seemingly disregarding the canon "Yautja" name for the species, which is perfectly fine. Needless to say, there appears to be plenty of character development occurring in this scene alone, which is of course a vital ingredient to a successful film. One other clip was shown for the film, which is described below.

[blockquote-2]

This more or less describes what we've seen from the trailers for The Predator to date, although extended further for SDCC. Audiences were treated to more of the Super Predator, which brutally decimates a fellow Predator.

Following the panel presentation, the official social media accounts for the film revealed a new poster, which was given away to those who attended the show. You can try your luck in grabbing one by entering through the film's official fan app, as indicated in the social media blurb below.

The film stars Boyd Holbrook (Logan) as Quinn McKenna, Trevante Rhodes (Westworld) as Williams, Jacob Tremblay as Rory McKenna, Keegan-Michael Key (Keanu) as Coyle, Olivia Munn (X-Men: Apocalypse) as Casey Bracket, Sterling K. Brown (Black Panther), Alfie Allen (Game of Thrones) as Lynch, Thomas Jane (The Expanse) as Baxley, Augusto Aguilera as Nettles, Yvonne Strahovski (Dexter, Mass Effect 2) as Emily, and Jake Busey (Starship Troopers) as the son of Keyes.

The Predator is landing in theaters on September 14th and will also be coming out in 3D. While the film wasn't originally intended to be in the format, it was later converted to 3D in post-production. The film is directed by Shane Black (Iron Man 3).

Are you looking forward to The Predator? We'd love to hear your thoughts in the comments section below and on social media!