Robert Kirkman Confirms Andrew Lincoln's Exit from The Walking Dead Next Season
This is looking pretty official now that the creator himself has spoken up.
By Chris Morse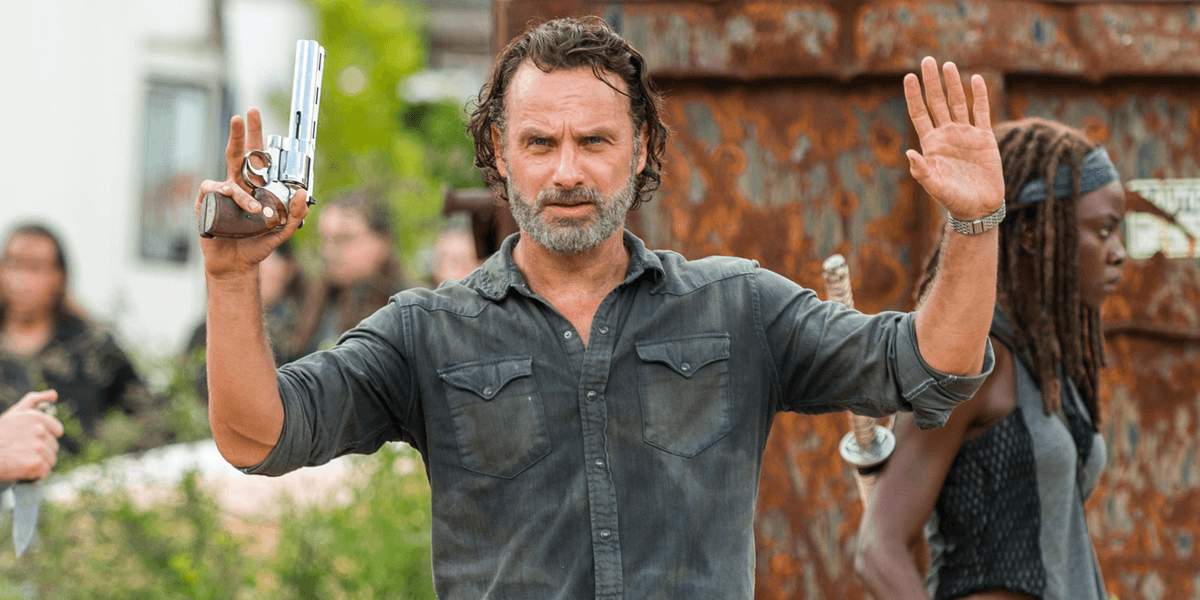 Until today, there has been no official word on the expected departure of The Walking Dead lead Andrew Lincoln. As reported by The Hollywood Reporter, series creator Robert Kirkman has confirmed via a pre-recorded interview with Kevin Smith what fans have hoped wasn't true -- that Rick's time on the show is coming to an end sometime next season. When asked about the earlier reports of Lincoln making his exit, Kirkman said bluntly that "It's looking that way."
Kirkman echoed the accepted explanation that the actor has been filming year after year away from his family and is looking for a change that will bring him closer to home.
It does make the differences between the comic and the show more pronounced, but at the end of the day, it's all about Andrew Lincoln. This is a human being. This is someone I have known for almost a decade, somebody that I love. He's been sweating in Georgia, away from his family, for so long.
Do not expect Rick Grimes' time on the show to end with a whimper, however. Kirkman revealed that they have big plans for this exit and that they are doing something special to mark the occasion, which will be a must-see for fans of the character and AMC franchise as a whole.
He cares about the fans. He cares about the show deeply. He wants to do something special on the way out. We have something amazing planned. I wouldn't want to spoil anything, but anybody who has been a fan of his journey, who loves Rick Grimes, who loves the world of The Walking Dead, you're going to want to see what we do.
You can check out the interview below, which only runs for about 3 minutes, and hear it from the man himself. This is sad news but it's at least good to know that this is now official so we aren't waiting for a curveball that never happens. It's a done deal.
Although new showrunner Angela Kang would not confirm the news herself, she did offer some insight into where Rick as a character is going into his final season.
Rick opens up the season in a place where things are relatively good and peaceful for him. He made that unexpected decision to let Negan live at the end of season eight, and we'll deal with some of the aftereffects of that because it was such a momentous thing. And the trauma of losing his son Carl, even with the passage of time, is something that is still painful for him. We're going to see him try to turn that pain into something positive for everybody. Rick will face some real challenges along the way. The thing that I hope the audience will respond to is seeing how Rick's underlying goodness and leadership will shine in moments of great adversity.
This point in the show is going to be the biggest departure from the comic series yet, but life must go on. We'll have more for you on The Walking Dead from San Diego Comic-Con in the coming days.