Friday the 13th: The Game is Getting a Physical Collector's Edition
All of the game's content is being released in one ultimate version.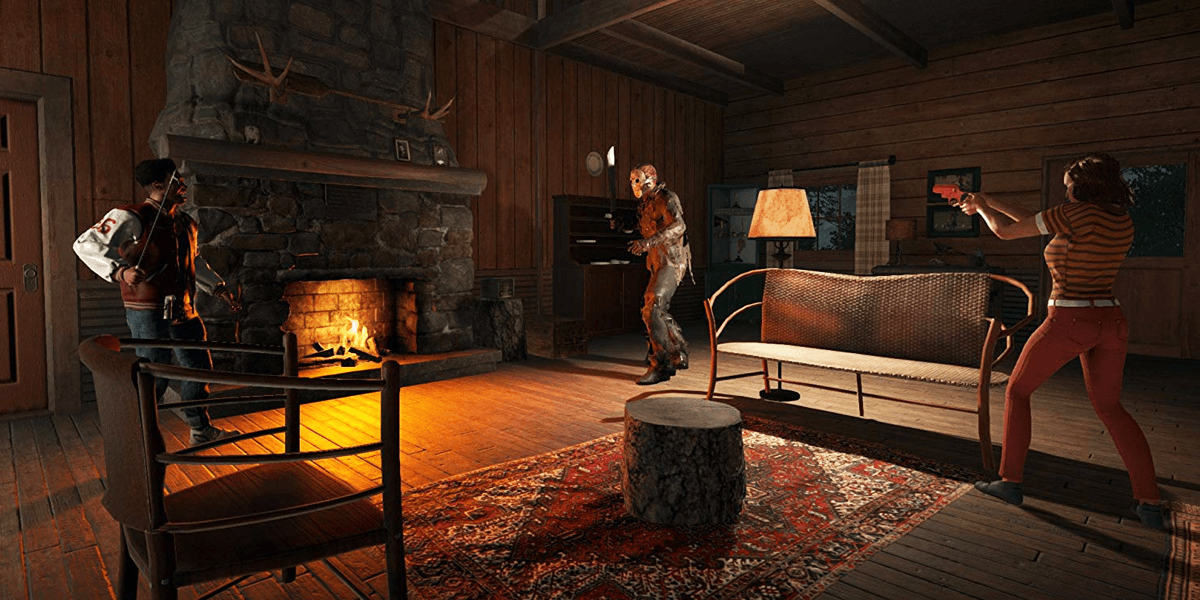 Even though Friday the 13th: The Game was essentially cut down in its prime due to the franchise's current legal issues, that's not stopping Gun Media and IllFonic from releasing what they've dubbed the Ultimate Slasher Collector's Edition. This version will feature all of the content released for the game to date, including all clothing, emote, and special kill packs. The bloody skins from the previous physical disc version will also be made available in this release.

Perhaps the only piece of content not being included, should the developers remain true to their word, is the previously-exclusive Kickstarter Savini Jason character. However, the icing on the murder cake with this special edition would be the physical rewards that come with it, including a limited-edition Friday the 13th: The Game poster and a replica of Jason's hockey mask from Part III made by NECA.

[blockquote-0]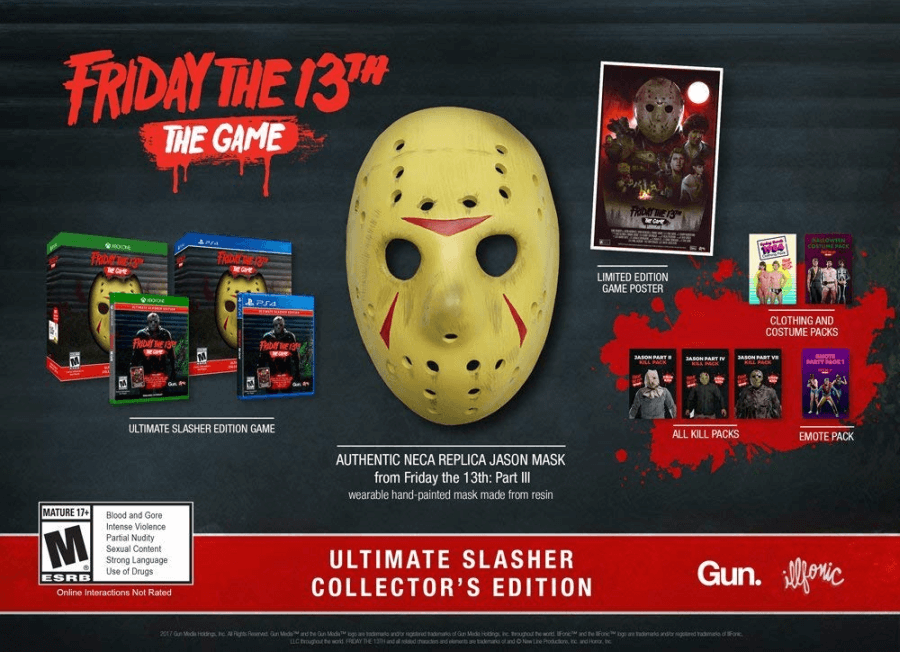 Friday the 13th: The Game Ultimate Slasher Collector's Edition is available for pre-order now through Amazon and will retail for $69.99. It is set for release on September 4th for Xbox One and PlayStation 4. Sadly, there will be no physical collector's edition for the PC version.
One positive of this release is that the single player challenges are included on-disc, so years from now when it may not be possible to download old game updates, at least players will still be able to play as Jason and remember the good times they had with the game.
On the other hand, this seems to confirm what we previously were told by Gun Media's Wes Keltner, that the game will not get any new content going forward. Is the replica mask and poster enough to convince you to buy into the game one last time, or is it a case of too little too late?