Jeffrey Dean Morgan Might Be Teasing a New Look For Negan
The Walking Dead villain cleaned up a little bit.
By Chris Morse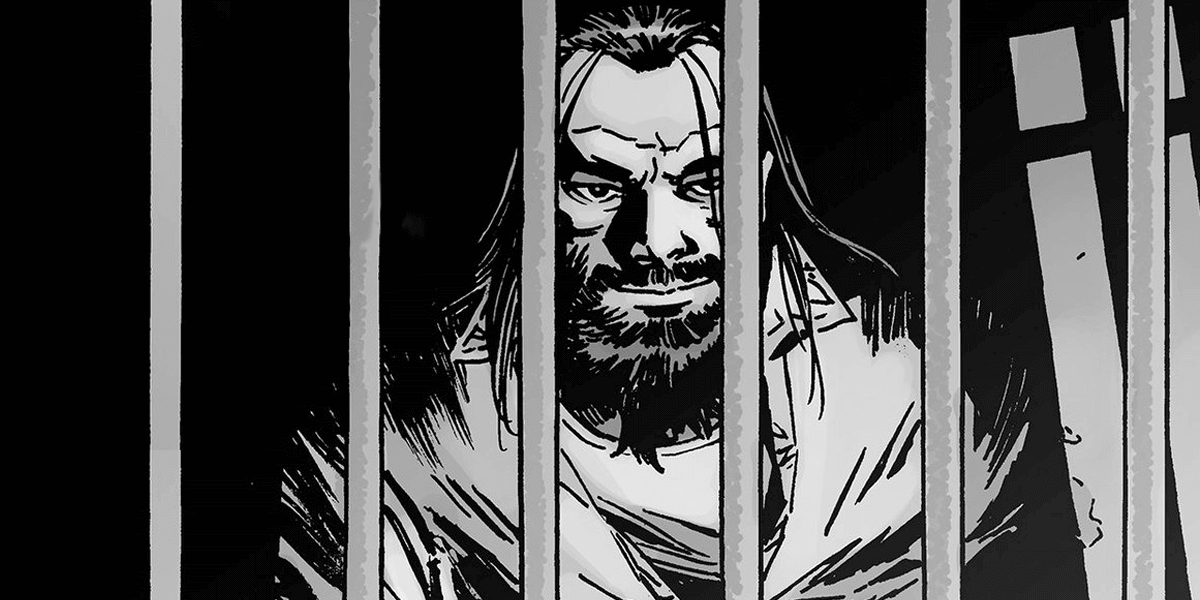 Earlier this week, the official Twitter account for all things The Walking Dead shared a photo from Jeffrey Dean Morgan, who plays Negan on the AMC TV series. The actor is sporting a more cleaned-up look than he had been known for in season 8, when the all-out war between the colonies and the Saviors finally wrapped up. Before we jump into analysis, check out the photo and the new look below.
The beard is (mostly) gone! What do you think of @JDMorgan's new look? pic.twitter.com/69wURfQufV

— The Walking Dead (@TheWalkingDead) July 9, 2018
It looks like Morgan is in vacation mode now, which might mean he is done filming for season 9. This could also hint at an updated new look for him in the show, featuring shorter hair like his comic book counterpart. The timing of that change would be interesting, however, considering the classic Negan look he is more closely matching now is largely featured before he is imprisoned, after which he can be seen with longer hair and more of a beard in the comic series.
One possibility is that they will simply be going with the standard Negan look, regardless of the time jump and his time spent behind bars. It's also possible that Morgan's shorter hair could mean he might don a wig to match his prisoner look from the comic series. He would only be missing a full beard at that point, which might be a compromise between the two appearances.
A third possibility might simply be a more permanent wrap for the character altogether if they decide to kill off Negan and double down on "new beginning" philosophy they are working towards here. That might be a big mistake if it were come to pass, since he is one of the more interesting characters left on the table if a few of our main characters depart the series as expected.
We don't see that option as being likely, but it's worth mentioning at the very least. In the meantime, we will have to wait and see where The Walking Dead goes from here. There are still plenty of interesting stories to tell if Negan is kept around as a prisoner and we would hate to see AMC miss out on the opportunity to explore those arcs. Do you want to see Negan stick around for a while? Let us know your take in the comments or on social media.