Grey Matter Art to Release New Army of Darkness Print on Thursday
This groovy print by Anthony Petrie hails to the king.
By Jay Gervais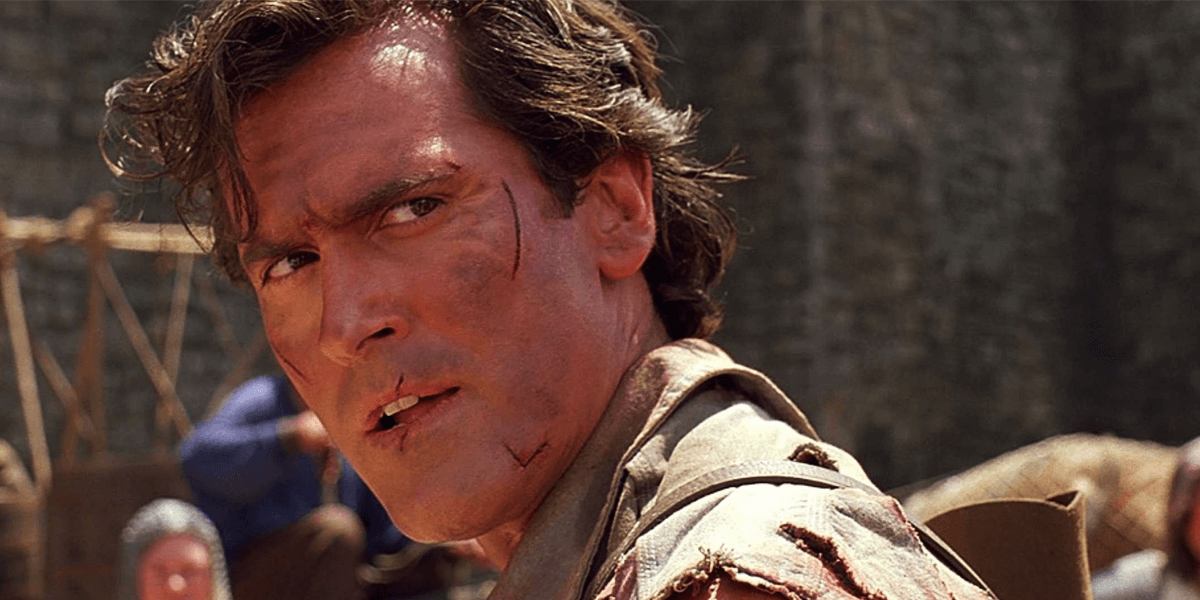 Our friends at Grey Matter Art have got an awesome new print coming for fans of the Evil Dead franchise. On Thursday, at 1:00 PM eastern time, they will drop Anthony Petrie's officially-licensed and limited edition screen-print for Army of Darkness. Feast your eyes on this epitome of groovy.
As mentioned, this is a limited edition and only 225 units were produced, each of which are hand-numbered and measure at 24" x 36". If you're lucky, you could also receive a 9" x 12" original drawing by Petrie. However, these are randomly placed in customer orders. The drawings in question are of some of the deadites featured in the print's border and can be seen below.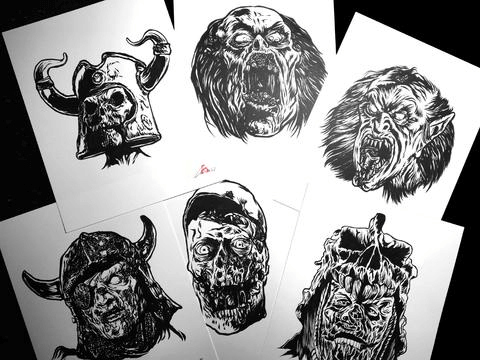 Petrie did an amazing job making this look as though it's a page from the Necronomicon, which as fans know is the infamous Book of the Dead featured in the series. It also feels as though we're looking through a window and into some wicked nightmare, as the choice of using red ink really accentuates this observation. There is just so much detail and thought put into this print that the price of $45.00 almost seems like a steal.
If you're interested in ordering this, head on over to Grey Matter Art.
We'd love to hear your thoughts on Anthony Petrie's new print for Army of Darkness in the comments and on social media. It's really easy to interact with us, so why not give it a try?