Are You Ready to Hide or Die?
This 16-player multiplayer game takes asymmetrical horror to the next level.
By M.T. Bates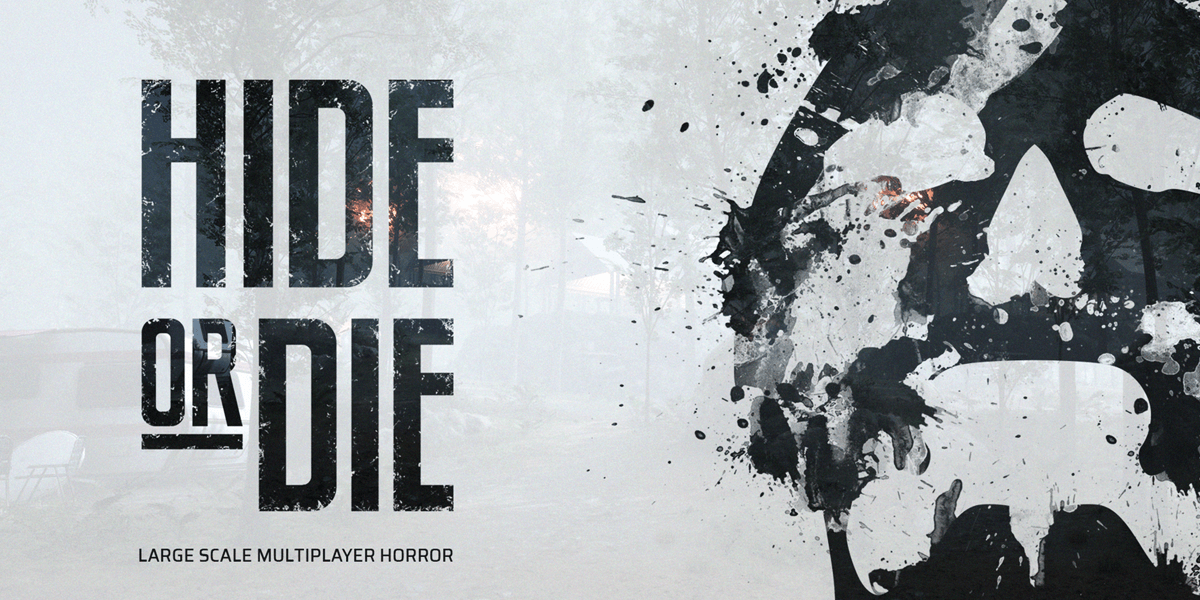 Asymmetrical horror games are a bit of a newer craze. With Dead by Daylight and Friday the 13th: The Game leading the charge, along with upcoming game Last Year looking very promising, another contender has quietly collected over $150,000 on Kickstarter and introduces some new elements to this growing genre. Enter this new PC game, Hide or Die.
While the typical asymmetrical horror game features 4 to 7 survivors and one killer, Hide or Die features up to 16 players per game. While they all start out as survivors, they can choose to transform themselves into a corrupted killer via "The Darkness." The other survivors must find objectives, items, and weapons to attempt to make it to safety.
What is really unique about this game is both the survivor and killer mechanics. Survivors can choose to escape when the conditions have been met, or choose to stay in the game for bonus XP and rewards. Killers can be stripped of "The Darkness" after each section is cleared by the survivors as a penalty for doing poorly, which reverts them back to being a survivor. Apparently, the game also hosts some nasty animals that can kill you as well.
Hide or Die seems like a wondrous blend of survival horror and battle royale, only on a smaller scale. They have placed a vast amount of different supplies and loot in the game and have already announced a couple of different killer types, including The Fisherman, The Scientist, and The Child. You can read more about each on the Kickstarter page.
The game seems to introduce a number of new elements that fans are likely to respond to positively. With a target release date of October, you could only assume a beta might start before the end of the summer. This game looks very promising, but it has flown under the radar. With the Kickstarter ending on June 30th, getting a beta key might be a bit more difficult now, but that is no reason not to be excited. 
Think Hide or Die might be a game you'll be interested in? Let us know down below.