The Chris Hardwick Controversy Might Lead to Talking Dead Changes
All of Hardwick's shows have been pulled amidst allegations of personal misconduct.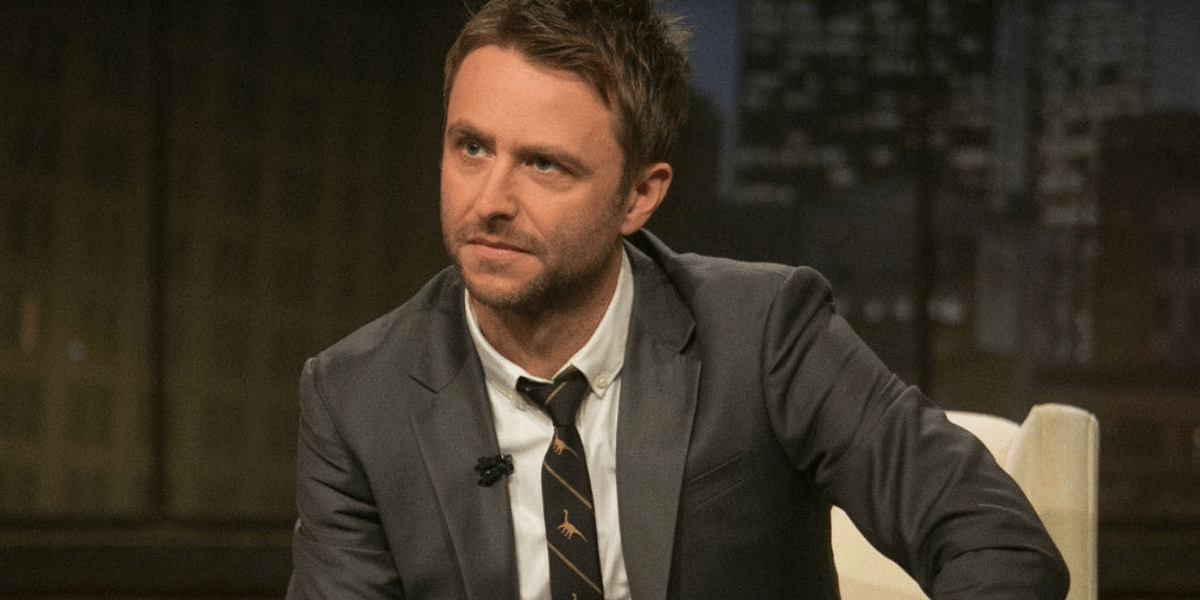 Image via AMC / CC BY
---
It's been a week under fire for entertainer, comedian, and Nerdist founder Chris Hardwick, well-known to horror fans as the host of Talking Dead on AMC. The show is the official The Walking Dead after-show where members of the cast and crew, as well as fans, get together after each episode to discuss the events that transpired, a role he has been in since the show's origins.
Talking Dead has become something of a tradition for fans of The Walking Dead, while Hardwick himself has become synonymous with the zombie show. It would now seem that the future of the show, or at least the future of Chris Hardwick at the helm, is in question as a result of accusations made against the host by an ex-lover.
Chris Hardwick has been accused of both sexual and emotional abuse by his ex-girlfriend of 3 years, actress Chloe Dykstra, via an essay published last week called Rose-Colored Glasses: A Confession. In her piece, she describes an abusive relationship she endured in the past, which included repeated sexual assaults via coercion as well as a strict set of rules she was forced to follow at all times.
Although Dykstra mentioned no names in her writing, the internet was quick to piece together that the accused abuser was, in fact, Chris Hardwick. The couple began dating in late 2011 but eventually split in July of 2014. Dykstra further claims that following their break-up, Hardwick essentially had her blacklisted from the entertainment industry out of spite, with her unable to secure work on camera.
As a result of these serious accusations, AMC released an official statement regarding the allegations on Hardwick and their decision to suspend his work on the network pending an investigation into the allegations. This includes suspending the season 2 premiere of his personal show on the network, Talking with Chris Hardwick, which was set to debut last Sunday. A re-airing of a Ride with Norman Reedus episode was shown in its place. The second season of Talking has already been filmed and was set to showcase interviews with some big-name stars, including Donald Glover and Chris Pratt.
We have had a positive working relationship with Chris Hardwick for many years. We take the troubling allegations that surfaced yesterday very seriously. While we assess the situation, "Talking With Chris Hardwick" will not air on AMC, and Chris has decided to step aside from moderating planned AMC and BBC America panels at Comic-Con International in San Diego next month.
AMC is not the only network jumping ship in an effort to distance themselves from the accused host. Nerdist, the media empire that Hardwick founded, has since scrubbed all mention of him from their website and later released a statement claiming that he was no longer involved with the day-to-day operations of the company.
Hardwick denies these allegations in his response released over the weekend, claiming that "When we were living together, I found out that Chloe had cheated on me, and I ended the relationship." He then went on to elaborate in his response.
These are very serious allegations and not to be taken lightly which is why I've taken the day to consider how to respond. I was heartbroken to read Chloe's post. Our three year relationship was not perfect—we were ultimately not a good match and argued—even shouted at each other—but I loved her, and did my best to uplift and support her as a partner and companion in any way and at no time did I sexually assault her.
With Hardwick in the crosshairs, many fans are wondering what this will mean for the future of Talking Dead. Some fans have called for Hardwick's immediate firing, while others have shown their support and called for an investigation that might clear Hardwick of any wrongdoing.
A more novel approach popular on social media calls for fan-favorite The Walking Dead celebrity super-fan, actress and comedian Yvette Nicole Brown, to take over either in the interim, pending an investigation, or permanently should the allegations be proven true. Brown has appeared on numerous episodes of Talking Dead over the years and is well-known for her dedication to the show, often having a literal notebook full of talking points to use during her guest spots.
Ultimately, the future of Talking Dead is up in the air. The next episode is not set to air until August 12th for the mid-season premiere of Fear the Walking Dead. This gives AMC a few months to look into Dykstra's allegations and determine the course of action they will take with Chris Hardwick.
We here at Dead Entertainment are here simply to present the information at hand and will not be commenting on his presumed innocence or guilt. That being said, what are your thoughts on these horrific allegations? Should Hardwick be replaced as the host of Talking Dead? Let us know here in the comments or on social media.