Dead by Daylight Reveals Newest Killer
We hope you're not afraid of clowns.
Image via Behaviour Interactive / CC BY
---
Behaviour Interactive, the studio behind popular asymmetrical horror game Dead by Daylight, released a teaser trailer a few days ago, dropping some hints and leading to speculation as to who the new Killer character might be. As of yesterday, with the opening of the PC-exclusive Player Test Build, we have our answer. The newest Dead by Daylight Killer is an original character simply called The Clown, whose content chapter is being called "Curtain Call." In addition, players will also be treated to a new Survivor named Kate Denson as well as a new carnival/circus-themed map.

[blockquote-0][scripttag-0]

Redditor Ammuze, a participant in the PTB, took the opportunity to take some screenshots of both characters, which you can check out below or click here for the full gallery.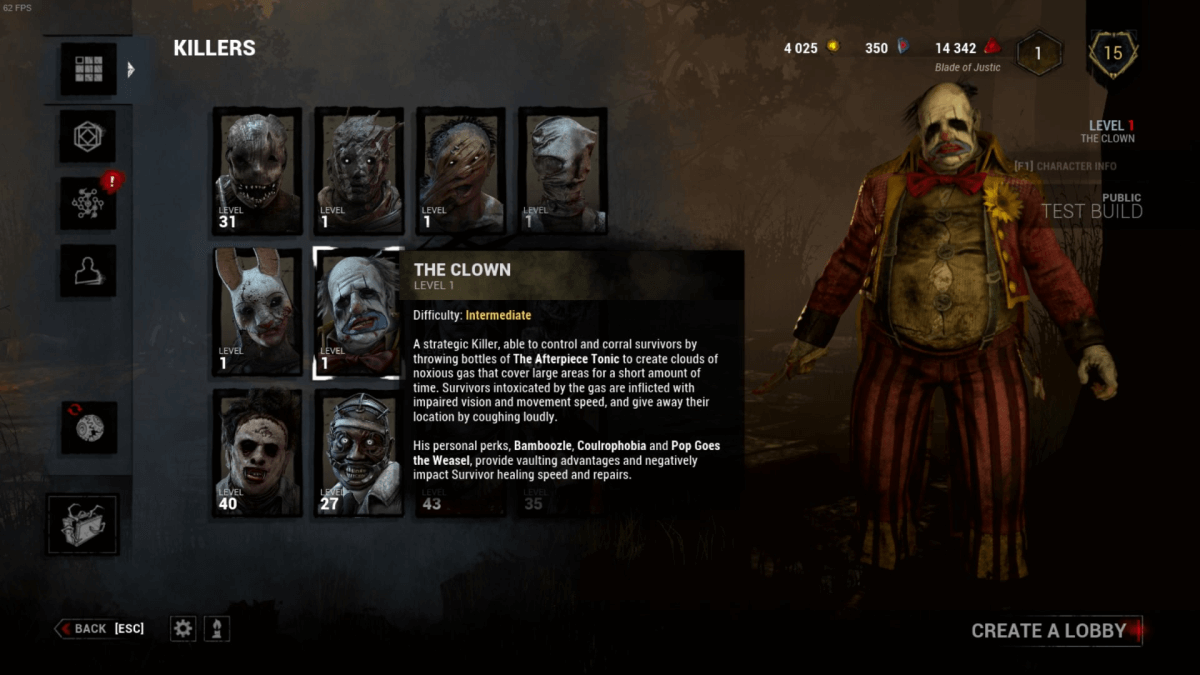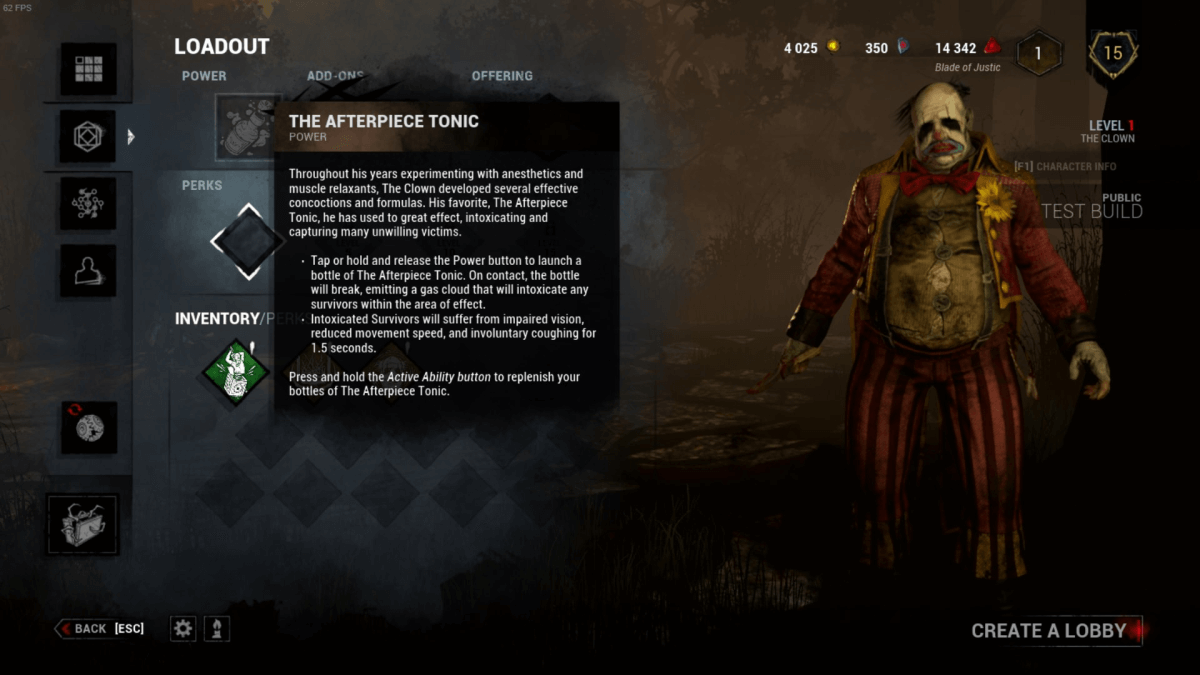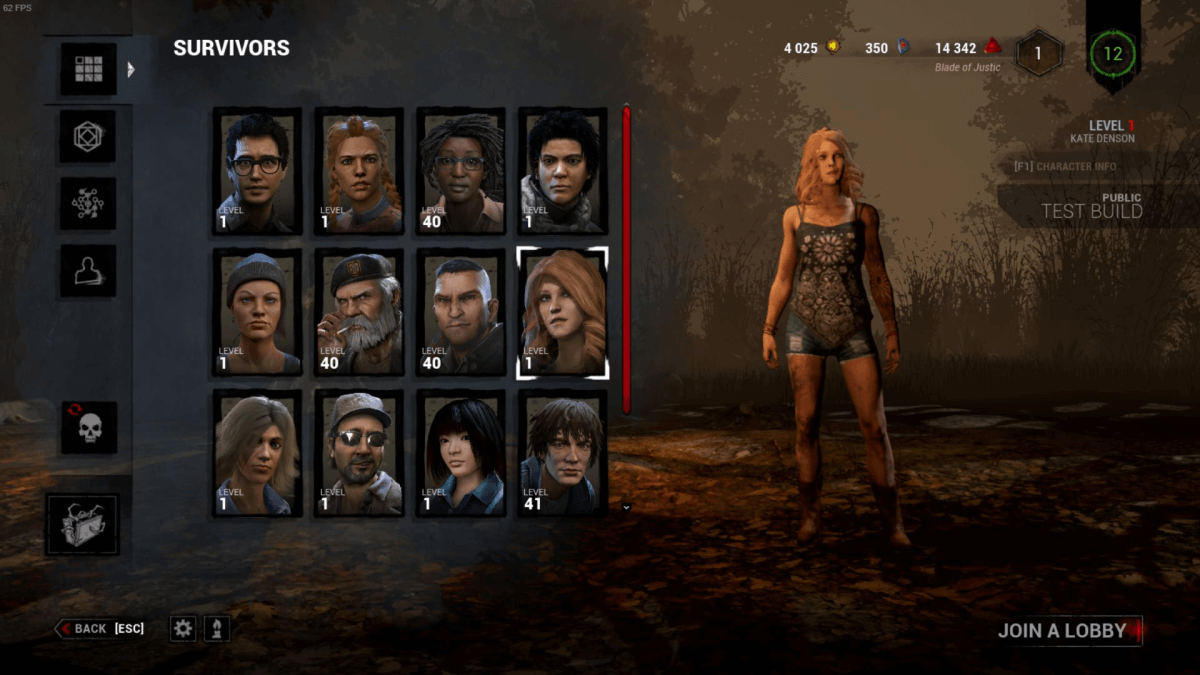 Utilizing what appears to be pruning shears as his melee weapon, The Clown's main power will be the ability to throw poison bottles called "The Afterpiece Tonic." Any survivors hit by the tonic will suffer from reduced movement speed, impaired vision, and a short cough that will help give away their position.
The Clown, as with all Killers, has three personal perks that are as follows. Coulrophobia causes survivors in The Clown's terror radius a 50% reduction to the healing speed progression bar. Pop Goes the Weasel allows him, after hooking a survivor, a 30 second window to cause a 25% instant damage bonus to a partially-repaired generator's progress. Bamboozle allows The Clown to vault through windows 15% faster, after which The Entity blocks survivors from jumping back through that same window for 16 seconds. His personal Mori kill has also been revealed, which involves him stomping on his victim's head before cutting off one of their fingers and drinking some of the blood. Pretty wicked stuff.
Survivor Kate Denson is also getting three unique perks of her own. Windows of Opportunity allows vault and pallet spots to be revealed via an aura within a 20 meter radius. Boil Over allows her to struggle 75% faster when over a Killer's shoulder on the way to a hook. Dance With Me allows Kate to not leave the usual scratch marks for three seconds when vaulting over a window or quickly exiting a locker, making it more difficult for the Killer to track her movements.
Besides the new "Curtain Call" chapter, participants in the Player Test Build get to try out a fairly hefty patch full of fixes, balancing changes, and additional content that includes new music and cosmetic items. There is no word yet on when The Clown will leave the PTB and make it to full release on all platforms, but it should happen sooner than later, likely to coincide with the third release anniversary of Dead by Daylight.
Are you ready to play as The Clown? We are set to get another three killers in 2018, so which would you like to see next? Let us know in the comments and stay tuned for more Dead by Daylight updates.