The Walking Dead Gets Another Round of Collectible Wines
Carol wants you to just look at the grapevines.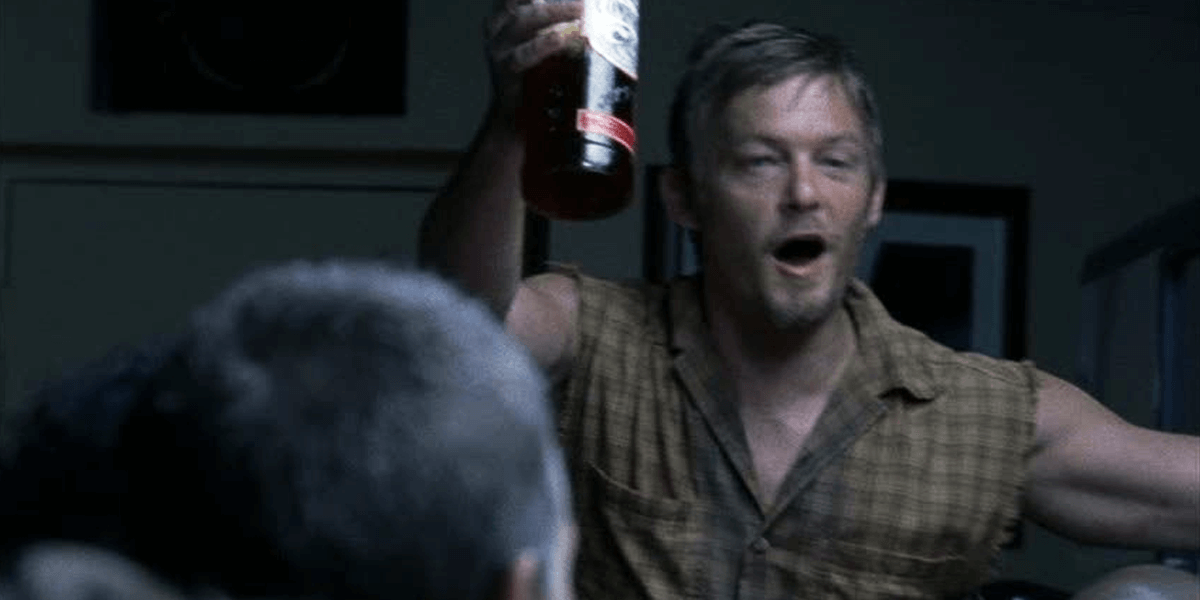 Image via AMC / CC BY
---
AMC and winemakers Lot18 have partnered up once again to create a trio of wines inspired by The Walking Dead. Earlier this year, they released three red wines based on the characters of Rick Grimes, Daryl Dixon, and Negan. This go-around will focus on the show's fan-favorite female characters of Michonne, Carol Peletier, and Maggie Rhee.
You'll definitely need some wine to survive the zombie apocalypse, and we've got the perfect ones. In this trio of wines based on the ladies of The Walking Dead, you'll get one each of the following:

2016 Michonne Spanish Tempranillo

Vibrant and gutsy, yet controlled, this Spanish Tempranillo is as badass as the katana-wielding Michonne. And like her weapon of choice, it will slice you to your very core with its focused acidity and pure, concentrated flavors of cherry and plum. Despite the driven, dominating fruit shown on the palate, however, the finish is warm, charming and pleasant, easily inviting you back for another sip. Trust your gut and take it — you'll be forever loyal.

2017 Carol Monterey County Syrah Rosé

Maternal and protective, Carol may come off as soft, almost delicate, at first, but like this Monterey County rosé, she turns out to be anything but once unleashed. The bright strawberry and watermelon flavors of this intriguing wine surge forth on the palate, along with a complexity and quiet inner strength that few rosés possess. When it comes to quenching your thirst and sense of adventure, this is a wine that gets the job done — but on its own terms.

2016 Maggie California Petite Sirah-Zinfandel

As a farmer's daughter, Maggie would have appreciated the care and dedication that went into growing the grapes for this expressive red blend of 60% Petite Sirah and 40% Zinfandel. Featuring bold blackberry and blueberry flavors and medium-firm tannins on the finish, this wine is a true crowd-pleaser — robust, dependable and easy to love, much like Maggie herself. Raise a glass of this memorable red to the idea of finding true love, even amid a zombie apocalypse.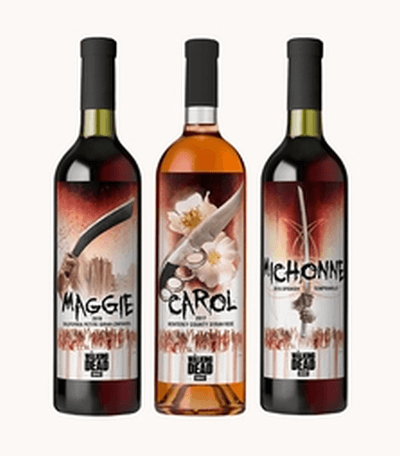 "The Ladies of The Walking Dead" trio of bottles is available to order exclusively through Lot18 while supplies last and will set fans back $59.00 USD, about $20 per bottle. Sadly, these collector wines are only available within the continental United States at this time.
Will you be picking up this special wine to enjoy on Sundays, or do you prefer a different spirit altogether? These might also look good on display if you're a fan. Let us know your thoughts in the comments section.