Wipe Away the Tears and Preview Next Week's Walking Dead
It's time to move forward in "The Lost and the Plunderers."
By Chris Morse

After the emotional midseason premiere of The Walking Dead, it's time for our survivors to regroup in more ways than one. It may be time to grieve, but the Saviors are still out there and the communities need to figure out a way to turn the tides to end this war for good. Next week's episode looks to start picking up the pieces to work towards that future.
Trailer aside, we've also got a sneak peak clip previewing the episode and what's going on with Negan and his lieutenants. You can watch the clip below.
There are 7 more episodes to go in season 8, which are leading to what Scott Gimple describes as "big changes" for the show going forward. After last night's episode, we already know that the future Rick tease/dream sequence is actually more of a representation of Carl's vision of the future, as opposed to an actual look ahead. What this means for the time jump or the conclusion to All-Out War remains to be seen for now. We'll have to wait and see.
Let us know what you thought of last night's episode in the comments below.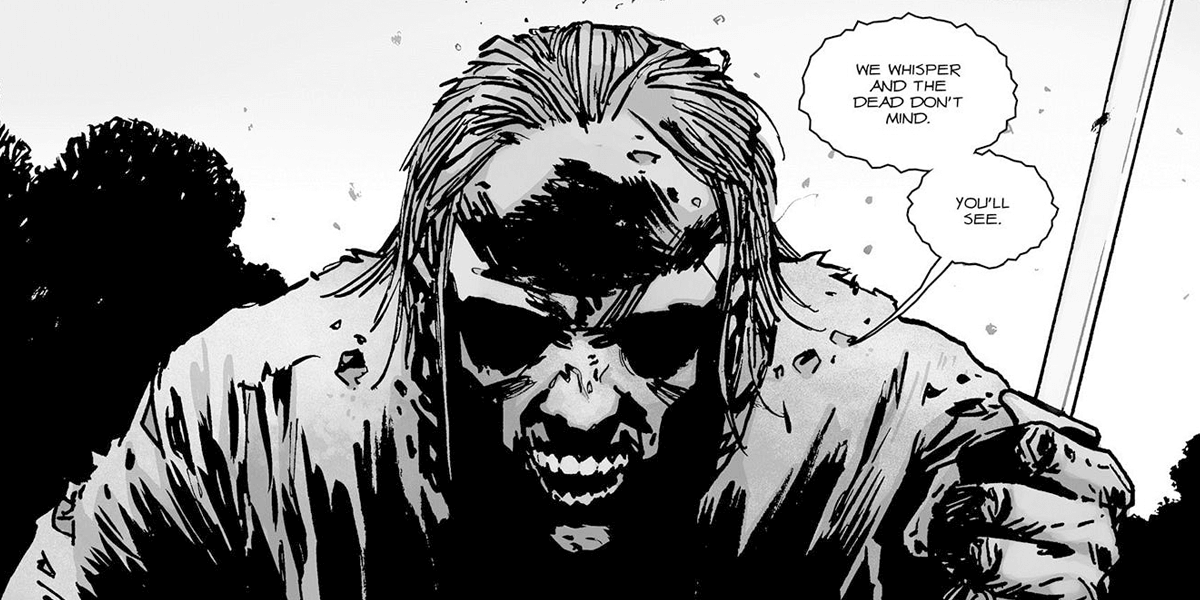 The Walking Dead Might Tease the Whisperers Soon
We're in the last stretch of the All-Out War, but what's next?
Read More