Dead Beats: "Death for Anyone Who…" by House of Krazees
Detroit horrorcore pioneers reunite for a brand new single.
By Ray Morse


Nearly twenty years have passed since the Detroit-based horrorcore/hip-hop trio House of Krazees hung-up their microphones and pumpkin-faced hockey masks for good, and embarked on separate journeys that would not only change their lives, but also launch their careers out of the local scene and into more mainstream territory.

Mr. Bones and Hektic, better known now as former Insane Clown Posse-protégés, Jamie Madrox (aka Jamie Spaniolo) and Monoxide (aka Paul Methric), went on to form Twiztid after joining Psychopathic Records in 1997. They remained with the label until 2012, releasing nine studio albums and countless side projects before moving on to lay the groundwork for their own company, MNE (Majik Ninja Entertainment), which is now home to thirteen recording artists.

The R.O.C. (aka Bryan Jones) would carry on the Krazees legacy for a couple years after the original line-up disbanded, recruiting local emcee Skrapz to fill the vacancy. The duo would release one final album as HOK before retiring the name and re-branding themselves as HalfBreed. In the years that followed, Jones would continue to thrive on the independent scene, involving himself in numerous projects and solo efforts. He would go on to work with Psychopathic Records via their short-lived sub-label, Hatchet House, eventually reuniting with his childhood friends and ex-HOK members, Madrox and Monoxide, when he joined the MNE artist ranks.

In 2013, the pioneering trio, who fellow Detroit-native and self-proclaimed Rap God Eminem once opened up for, celebrated their industry independence by returning to their HOK-roots with the song "Monstrosity," which appeared on Twiztid's A New Nightmare EP and was followed by a HOK compilation album titled Casket Cutz. Both of these were met with rabid demands from fans for a reunion album. Despite this, the "house" remained relatively quiet over the next five years.

That was, of course, until the silence came to a crashing halt at 3:00am on February 12th 2018 when the official Twiztid Facebook page posted the following update:

[blockquote-0]

Attached to this bit of spiritual superstition was the surprise release of House of Krazees' first music video and latest single, "DEATH 4ANY1 WHO…" The track, which clocks out around three and a half minutes and serves as a soundtrack-of-sorts to compliment a series of surrealistic imagery taken from the films Begotten and Nosferatu, is a true return to form for a group that has traveled a long road over the last twenty years and has mastered their craft (and then some) since. Not only do they somehow manage to recapture that past glory of the earliest House of Krazees recordings, but they update it with their refined flow, lyricism, and production, all the while ensuring that the song sounds like a true HOK classic and not simply a Twiztid song that features The R.O.C. As an added bonus, they went old school with it and sampled a horror clip or two to help compliment the wickedly hard-hitting beat. There's just something so satisfying about Tim Curry's Pennywise on a brand new HOK song!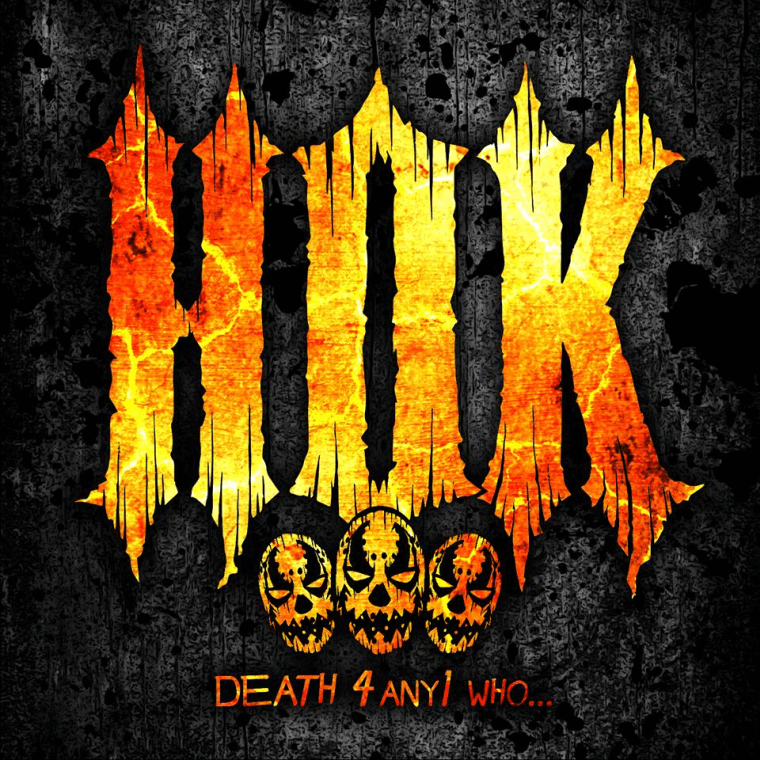 Rumors of the group's return have been floating around since early January when MNE unveiled an image advertising a re-mastered House of Krazees vinyl collection celebrating the group's 25th Anniversary. Unsatisfied with the tease, fans began to push for more information and Monoxide finally addressed the subject on an episode of his Facebook Live show, Brunch and Bake, which shed a bit more light on what we can expect from the trio:

[blockquote-1]

With the video having over sixty-thousand views across a variety of platforms in just the first 24 hours, I have no doubt in my mind that the three will once again don the hockey masks for another season of the pumpkin, so to speak.