Far Cry 5 Getting Horror-Inspired Season Pass
Get ready to fight zombies and aliens in Far Cry 5's DLC.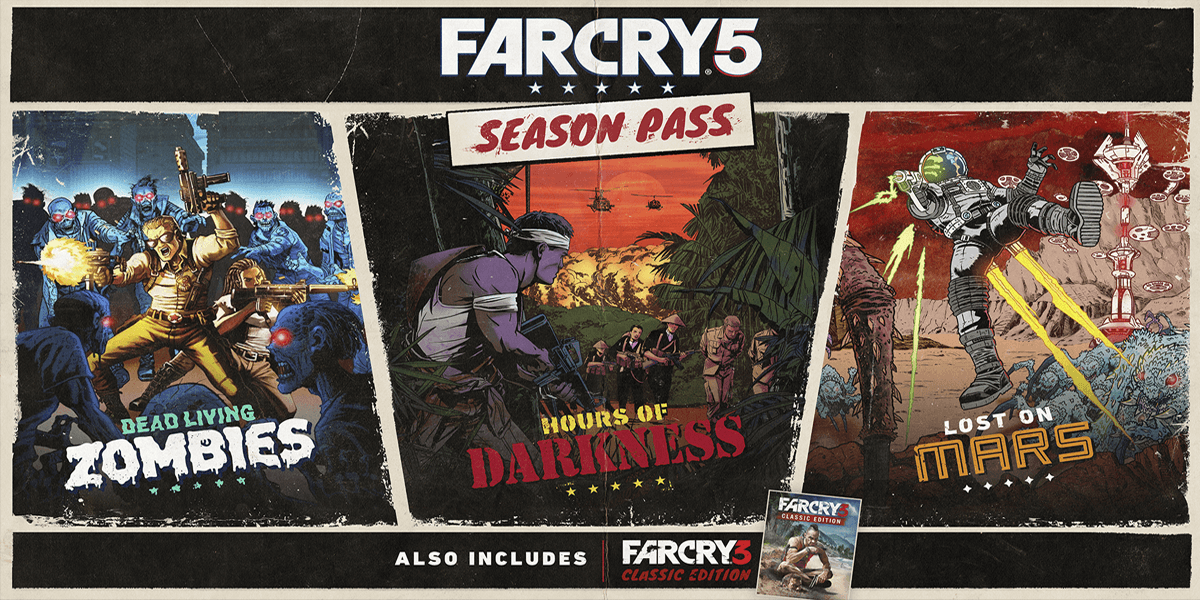 Do you like horror content in your action-oriented, shooter video games? How about zombies in a game for no reason other than to include zombies? If not, you're going to hate the upcoming DLC for Far Cry 5. Coming ahead of the game's release on March 27th, Ubisoft has detailed what purchasers of the game's season pass can expect:

[blockquote-0]

Far Cry 5 Season Pass holders will also get first access to the remastered version of Far Cry 3 ahead of its stand-alone release later this year. Based on this information, are you ready to take on zombies and alien bugs or will you be avoiding this content and/or game like the zombie plague? I am personally willing to give it a try. As we have seen from Red Dead Redemption's Undead Nightmare, not all horror content tacked on to non-horror games are destined to fail. However, the oversaturation of the market with zombie modes in particular has made most gamers, myself included, very skeptical. We'll be sure to let you know when a trailer drops or more details become available.