First Photos of Morgan's Fear the Walking Dead Crossover
Morgan will soon transition to this show after The Walking Dead season 8.
By Chris Morse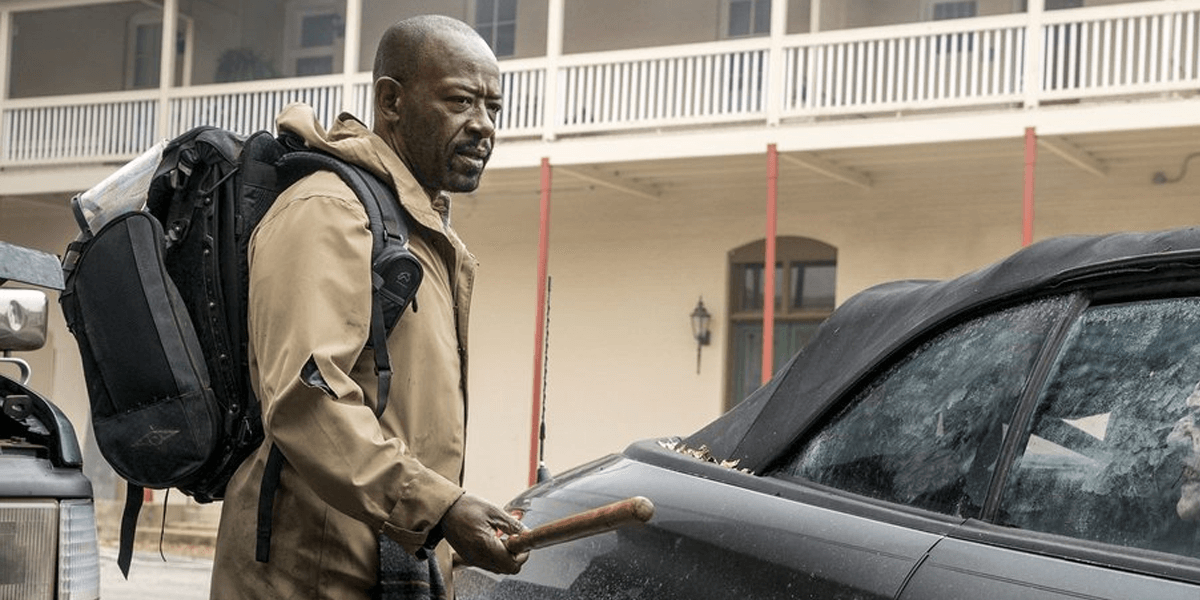 It has been known for some time that Morgan will be the character crossing over from The Walking Dead's main series to the spin-off show, Fear the Walking Dead. There are still a few details up in the air, such as the timeline for all this, but it's looking like the event will be more of a linear departure from one show to the next. Where that leaves Fear on the timeline is a little fuzzy for the time being, but I expect that will be cleared up in the months to come.
In the meantime, Entertainment Weekly has revealed the first photos of Lennie James as Morgan Jones straight from his new role on Fear the Walking Dead. The photos show him wielding his trademark fighting stick and still separate from the rest of the cast, though we figure his odds of survival will be pretty good for the time being. You can check out both photos below and let us know what you think of this crossover in the comments.