Discover the Origins of The Walking Dead's Red Machete
New webisodes document the journey of the series' red-handled machete.
AMC has released a new series of digital webisodes showcasing the origins and journey of the red machete used by Rick Grimes on The Walking Dead. The five-part series shows the weapon's journey from the shelves of a hardware store until coming into the posession of Joe, leader of the "Claimed" gang that Daryl encountered in season 4 following the fall of the prison. After killing the gang, Rick took it as his personal melee weapon for a time and famously used it to fulfill his promise to kill Terminus leader Gareth. The first three parts of the web series are available to view online now with the final two parts set to release in the near future. Parts of this series originally aired in short segments during the commercial breaks of some episodes, but it's much more interesting to watch all at once in a volume.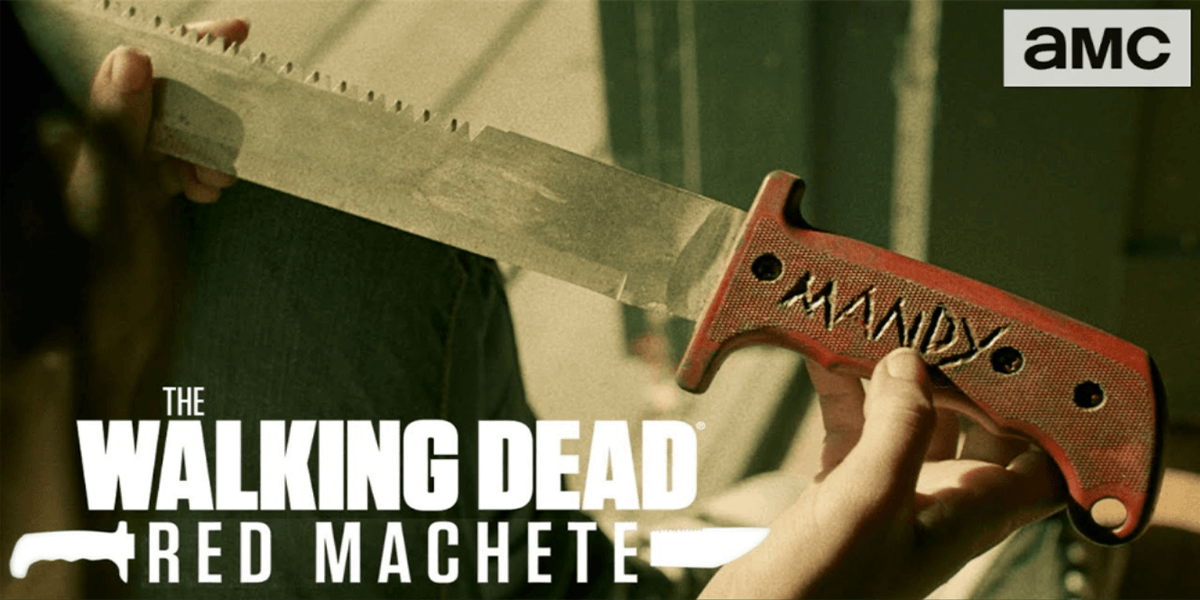 [pullQuote-0]

I think it's pretty cool that they're focusing on the origins of a pretty iconic, albeit short-lived weapon from The Walking Dead. It's an interesting way to show us something that connects to the characters we care about without getting in the way of the show's overall plotline. We'll be sure to let you know when the last two webisodes become available.