Release Date Pinned for "Hellraiser: Judgment"
The long awaited 10th sequel is finally set to be released this February.
By Ray Morse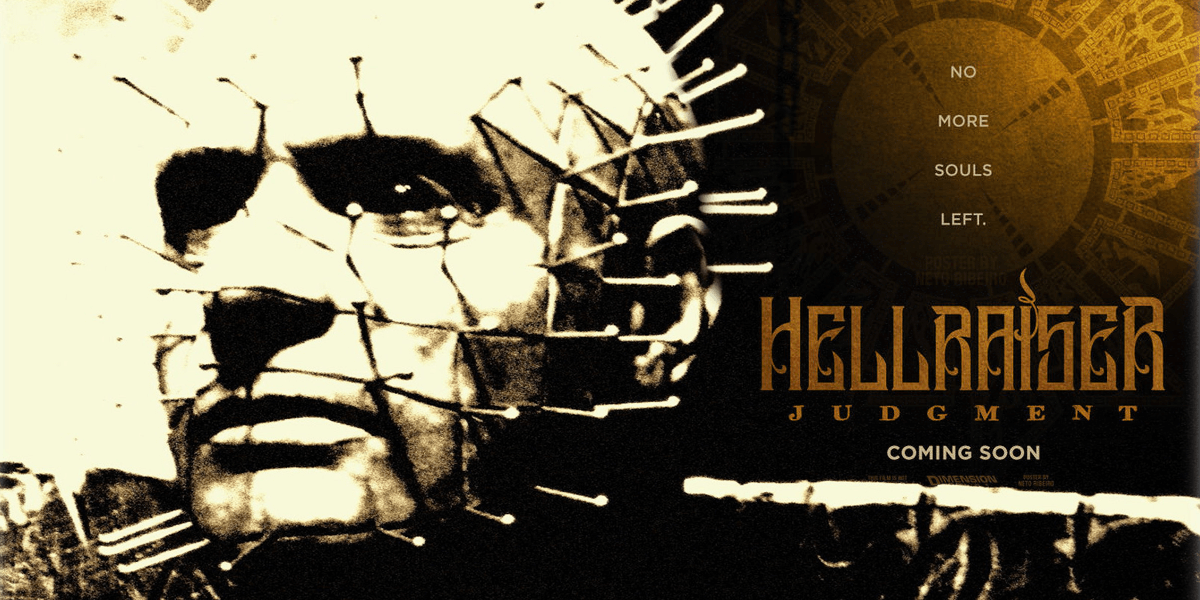 Since 1987, the Hellraiser franchise has had its fair share of ups and downs. From failed remakes to rushed sequels for the sake of film rights retention, this series is no stranger to turbulence. Gary J. Tunnicliffe's upcoming sequel, Hellraiser: Judgment, is no exception.
Delayed for what seemed to be indefinitely, due to the collapse of the Weinstein Company, it appears that Hellraiser: Judgment is set to finally be released on February 13th, 2018 by Lionsgate. The Blu-ray is currently up for pre-order on Amazon with a VOD release expected to follow.
Hellraiser: Judgment's official synopsis reads, "Detectives Sean and David Carter are on the case to find a gruesome serial killer terrorizing the city. Joining forces with Detective Christine Egerton, they dig deeper into a spiraling maze of horror that may not be of this world. Could the Judgment awaiting the killer's victims also be waiting for Sean?"