Sorry, Folks, Halloween is Cancelled Because Wearing a Mask Over a Mask Would Look Stupid
We really don't see any alternative but to skip Halloween at this time. It's just not going to work out for anybody's costume.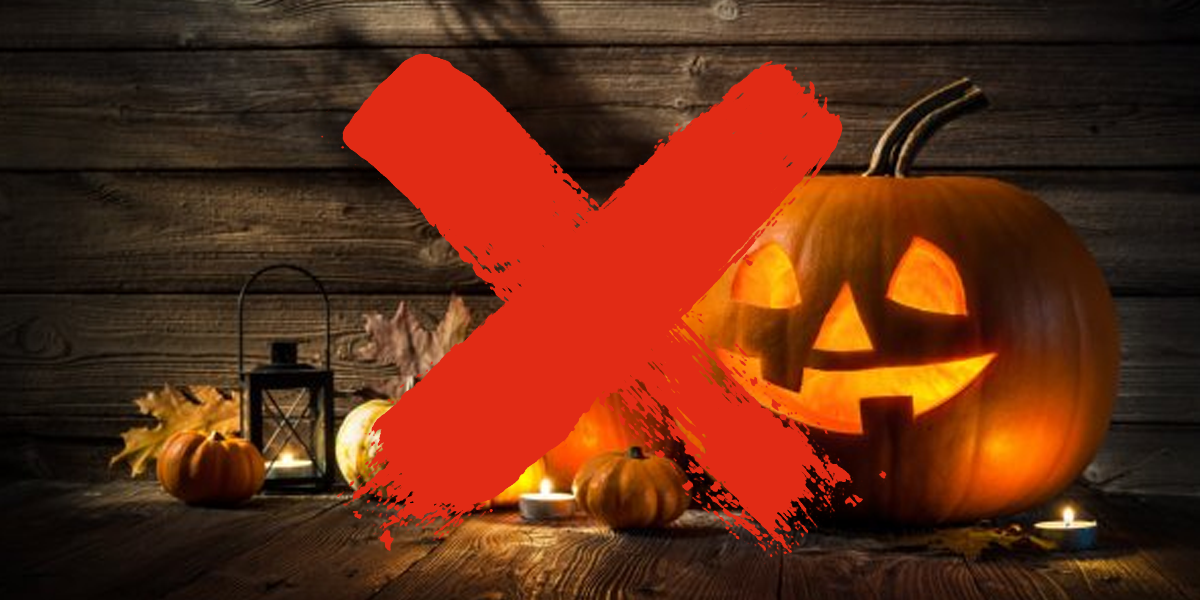 The Rotting Corpse is a weekly satire column dedicated to poking fun at our many horror favorites. For daily horror news and updates, be sure to check out the Dead Entertainment home page.
---
Autumn is here at last and you know what that means: It's time to start planning your trip to Spirit Halloween to pick out your favorite horror-themed costume to wear next—Okay, hold up. Clearly you haven't thought this one through. With masks and social distancing still the norm right now, you know, because of the pandemic, do you really think you would look good in any way if you put a face mask over your costume's mask on Halloween Day? We didn't think so.

You may be ready to protest this point and argue that wearing a Halloween mask is more than sufficient to prevent the spread of COVID-19. Wrong. Most masks are totally breathable and of a grade that easily lets molecules, especially oxygen, come and go as they please. That includes viruses! The only real way to safely celebrate Halloween this year is by wearing a standard protective mask over your costume, and that would just look stupid. Really, really dumb.

As a result of these grave concerns, we've decided to just go ahead and cancel Halloween altogether this year. You will thank us later when you don't look like a complete imbecile on October 31st. Can you imagine seeing your well-intentioned idiot of a friend dressed as Michael Myers yet another year, except with an N95 mask tightly affixed over his cavernous gullet? A horrifying sight, we can imagine, but that would be the reality of an uncancelled Halloween 2020. Yeah, we'd rather not.

Honestly, Freddy Krueger and Jason Voorhees just aren't that scary with a plastic face shield coming down from their foreheads. There's just no way this would work out for anyone's costume. Halloween this year would be a Grade A failure no matter how you slice it, so it's best we pull the Band-Aid off now and accept our bleak fate of an uneventful spooky season this time around. It is what it is.
At publishing time, some self-assured genius thought he found the answer to our Halloween woes by dressing up as a properly masked emergency room doctor, only to quickly realize everybody else in the town already had the same idea. This ain't a hospital, moron.