Bramford Tenant Insists Recent Wildfires Not Caused By Gender Reveal Party for Her Baby
While Rosemary Woodhouse was filled with excitement to reveal a boy is on the way, others in her community were not happy with her big event.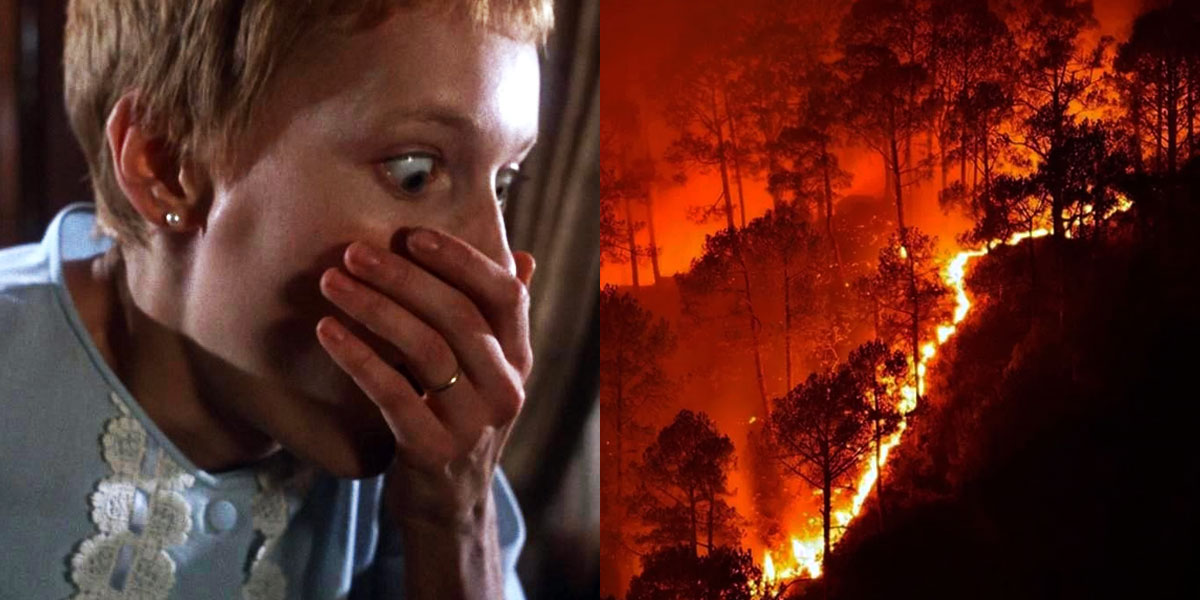 The Rotting Corpse is a weekly satire column dedicated to poking fun at our many horror favorites. For daily horror news and updates, be sure to check out the Dead Entertainment home page.
---
NEW YORK – Mother-to-be Rosemary Woodhouse, a city resident and current tenant of the Bramford building along with her husband Guy, has been accused of causing a recent, devastating wildfire outbreak following a gender reveal party for her baby this past weekend. Reports indicate that some kind of firework display or pyrotechnic device started the fires, and members of the community wasted no time pointing fingers at the woman's upscale, highly-publicized celebration.
"It's bad enough people still feel the need to hold such antiquated events," complained Lori Braham, a building neighbor who lives on another floor of the same building. "Who even holds a gender reveal party in 2020? Anyway, we also happen to be in a peak wildfire season, so what else do you expect would come from this? This is nothing more than reckless, careless, and just downright stupid!"
While those views hold plenty of merit, Woodhouse insists her party had nothing to do with these fires. Not only was there no pyrotechnic device, she claims, nothing was burning by the time the event concluded and she insists the sky was clear as day that afternoon. It's difficult to say for certain who is telling the truth, but that has not stopped heated accusations from making this Bramford tenant's already-tumultuous pregnancy all the more difficult and stressful.
"Yes, we had a gender reveal party over the weekend," Woodhouse explained. "But there wasn't any kind of fire to speak of, or anything else out of the ordinary. We didn't use any fireworks or explosions; that's crazy! Look, this has been a very difficult and painful pregnancy, and these baseless accusations are making life hell for my husband and I. When will this madness stop?"
At press time, Rosemary had gone into labor and was quickly restrained by her doctor, Abraham Sapirstein, and members of his Satanic coven, all who wish to properly usher in the arrival of their Antichrist. It would appear these fires are only the beginning of something far more sinister.