Customer Wearing Halloween Mask Unsure What the Problem Is
This frustrated patron is following the rules about wearing a mask on premises, so what's the big deal here?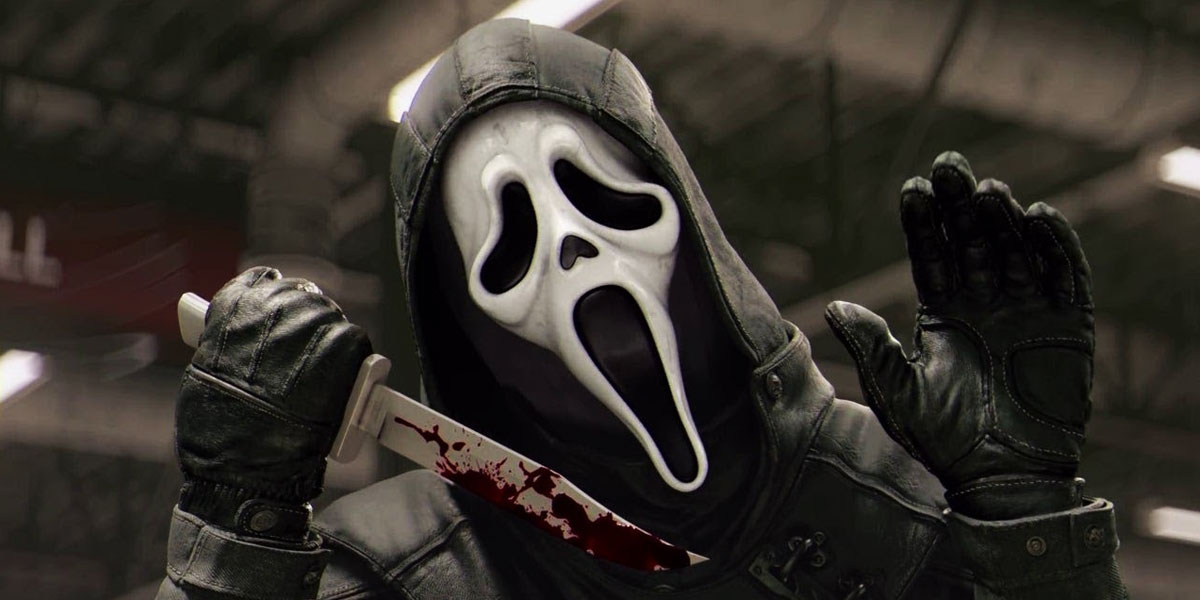 The Rotting Corpse is a weekly satire column dedicated to poking fun at our many horror favorites. For daily horror news and updates, be sure to check out the Dead Entertainment home page.
---
OTTAWA - A customer donning a Halloween mask has been protesting for days outside a local EB Games, a video game retailer in Canada, after being denied entry into his favorite store last weekend over security concerns. Peito Amoro, the person in question, was offended when his Ghostface mask was considered an improper face covering by store employees.
"I'm not doing anything but following the rules here," stated Amoro. "My surgical mask stock ran out and I can't find those cloth masks anywhere, so I simply decided to improvise what I thought to be an acceptable compromise. It's not like I'm carrying a knife around like the killers in those Scream movies."
After saying this, Amoro suddenly realized he was carrying a pocketknife in his back pocket, but explained the tool has multiple uses other than to cut things. "Having a pocketknife on my person and wearing a Ghostface mask is totally coincidental, okay?" asserted the man. "Look, the fact remains that EB Games booted me out of their establishment and I didn't violate any of their store rules."
After speaking with the store manager, they had this to say: "Mr. Amoro's mask raised security concerns for us because his face was completely concealed. In addition, his mask was not up to the standards set forth by Public Health Ontario. We advised Mr. Amoro to purchase one of our video game-themed cloth masks instead, but he outright refused and left on his own volition."
"That's a bunch of phony-baloney," rebuked Amoro when pressed about the store's explanation. "The employees were rude the very moment I stepped foot inside the store, and they never offered to sell me a face mask either. That's it, I'm cancelling my EDGE membership and closing my account with 'em." He then proceeded to cancel his membership and account with EB Games.
At press time, Peito Amoro decided to go back into his local EB Games store to restart his account and rewards program with the retailer after realizing how long it would take to receive his low-priority shipment from Amazon. Yes, he even agreed to buy one of their face masks in a rather humiliating moment for this pathetic, rule-breaking man.