Area Bus Driver Insists Schools Reopen on Time This Year
Reports indicate it is highly unlikely that any of these students will die from COVID-19 when they return to the classroom this fall.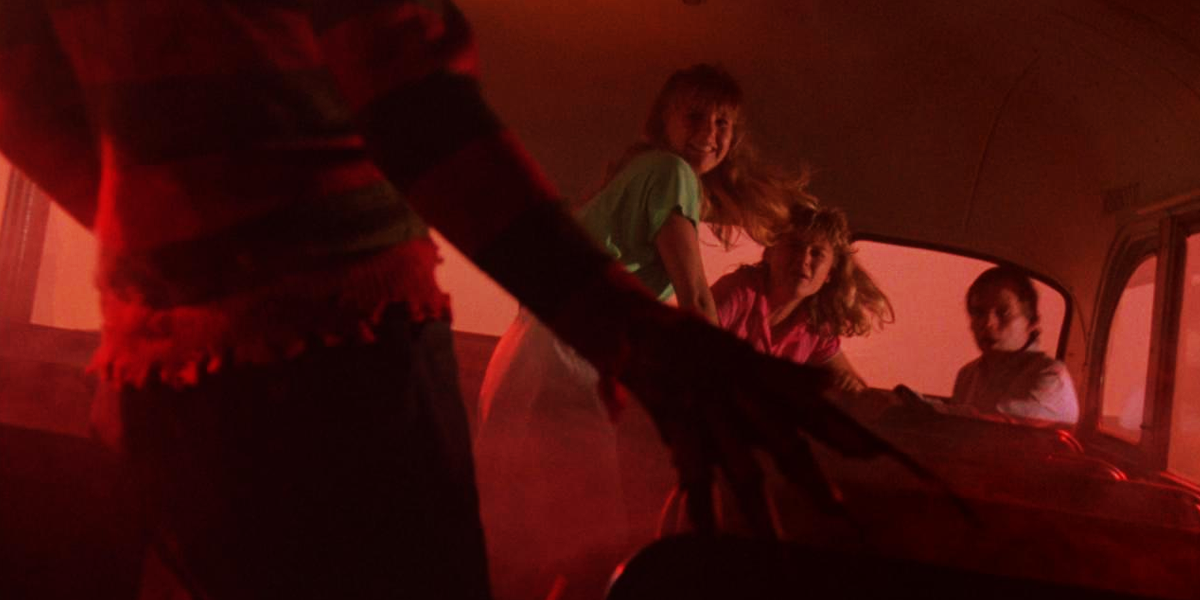 The Rotting Corpse is a weekly satire column dedicated to poking fun at our many horror favorites. For daily horror news and updates, be sure to check out the Dead Entertainment home page.
---
SPRINGWOOD - While the arrival of a post-COVID world might feel like a distant dream for many of us today, some communities aren't waiting for the nightmare to end to begin debating over exactly when life can return to normal. With Labor Day fast approaching, an unsurprising focal point of this discussion has emerged with back-to-school season firmly in its crosshairs. Some residents, like local bus driver Frederick Krueger, believe schools must reopen as soon as possible—at any cost.
"We need these kids back in school, now," Krueger declared, clenching a fist as he spoke forcefully on an issue he is clearly passionate about. "Back in my day, we went outside, you know? We drank from the hose. This whole hysteria thing is nothing a little sunshine and fresh air can't handle. Besides, it's practically harmless to kids, and most other people for that matter. I have no doubt in my mind that these kids won't be dying from COVID. What's with all the fear? There are other things to be afraid of!"
Despite the fiery passion of members of the community such as Krueger, others, especially parents, are in no hurry to send their kids anywhere, at least not until a vaccine is available. "What's the rush?" asked Lucy Bryant, whose two children are in the 5th and 6th grades, respectively. "We aren't asking for things to stay like this forever, but it would be nice if the 'reopen now' people had a little more patience to see this through. There are vaccines on the way, for Pete's sake! This isn't going to last forever."
Although frustration with the current situation is more than understandable, there are some major, legitimate concerns with putting school back in session, whether children are seriously affected by the virus or not. One reason why communities should take caution, however, and many experts agree, is that children can contribute to widespread infection whether they present symptoms or not, potentially exposing many others in their communities to illness, including those most vulnerable.
"These statistics are baloney," rebuked Krueger. "One day, we aren't supposed to wear masks and the next we are. What's next, putting us all in hockey masks? Make up your minds! Now, listen, I have no problem wearing gloves or even a hat, but you won't see me with a mask over my face like some coward. This isn't some nightmare like you all are making it out to be. It's time to wake up, people!"
At press time, following a rushed reopening effort already showing mixed-to-poor results after just four days, Krueger's bus was seen speeding past several designed stops and shortly thereafter went off the road into a curiously-placed nearby desert. All three children who were still on board and begging to be let off their nightmarish ride home had reportedly just tested positive for COVID-19.