Horror Fans Rejoice: Friday the 13th Falls on Halloween, Christmas, and the 4th of July This Year
Despite what the mainstream media wants you to believe, this is going to be a great year for horror.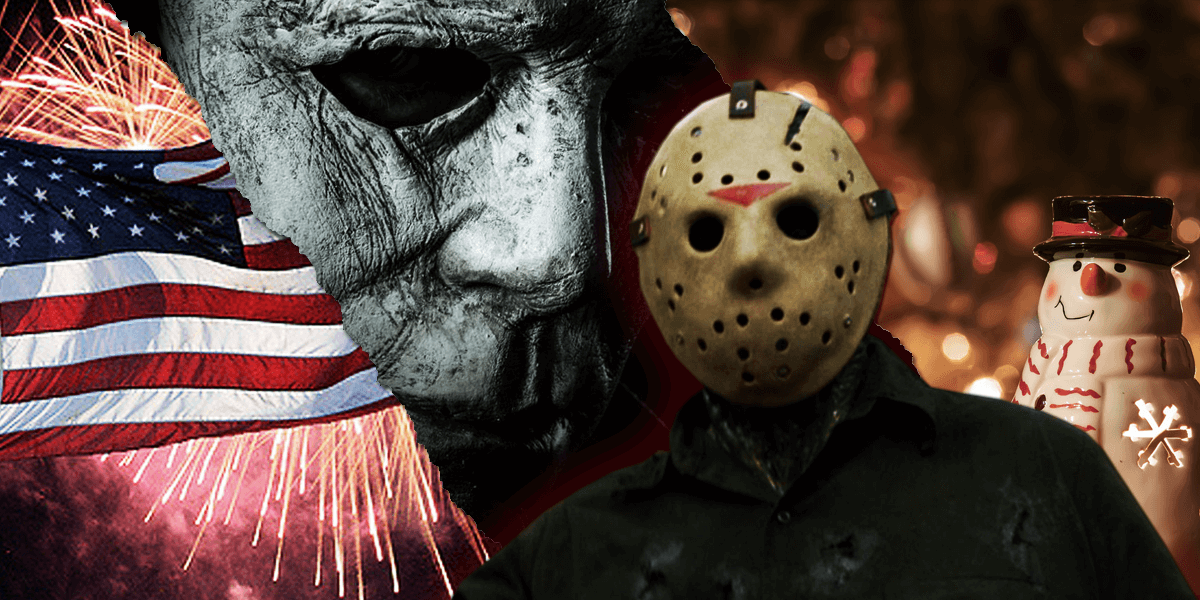 The Rotting Corpse is a weekly satire column dedicated to poking fun at our many horror favorites. For daily horror news and updates, be sure to check out the Dead Entertainment home page.
---
What a time for horror recent years have been. It's 2020 and we've already watched the genre get recognized at the Oscars, witnessed horror films topping the box office, and even commemorated our very first Friday the 13th ever (it's never happened before until this year). How could this year get any better, you say? Well, I've got news for you. This year, Friday the 13th falls on Halloween, Christmas, and the 4th of July. How could you beat that? Hint: you can't.
Friday the 13th means a lot to us horror fans. A beloved film franchise of the same name touched our lives and has endured for decades, despite being completely fictional, which should be obvious by the fact that there's never been a Friday the 13th before 2020. Now that we got the facts out of the way, let's look ahead. We already know that a number of major holidays fall on Friday the 13th this year, so it's important to set some ground rules to prepare for the celebration.
I know a lot of people are going to be upset by this, but this year Independence Day will fall on the same day as Friday the 13th. Now, we all know that freedom, independence, and killing people are staples of American tradition, so I think it's incredibly appropriate to be celebrating these amazing two days together. Sorry, snowflakes, but if you're going to celebrate Friday the 13th this year, you better do so with a little bit of patriotism. Not even Jason Voorhees hates America so it's time to embrace the red, white, and blue, but especially the red since it will be Friday the 13th.
In addition, it's going to be a rough month of October for some folks who enjoy Halloween. Sorry, Mike Myers, it looks like you're going to have to move your therapist appointment to November because Jason is coming to town. That's right. Friday the 13th also falls on Halloween this year, so you better start making plans for hockey mask pumpkin carvings and other relevant festivities. There's just no room for Myers this Halloween. Sorry, but that's just how it's going to be this year.
Finally, we are going to cap off an incredible 2020 in December when Christmas and Friday the 13th fall on the same day for the first time ever. Wow! It looks like nobody will be arguing over saying Happy Holidays this year because we'll all be too busy wishing each other a Happy Friday the 13th. Talk about an amazing Christmas gift from the Gregorian calendar to cap off an already amazing year.
Could 2020 be the best year ever for horror fans? It just might be. Grab your hockey masks and get ready to celebrate. Happy Friday the 13th from our family to yours!