Resident Evil 4 Remake to Feature COVID-19 Infected Merchant
Despite wearing multiple pieces of personal protective equipment, this mysterious dealer has unsurprisingly tested positive for the virus.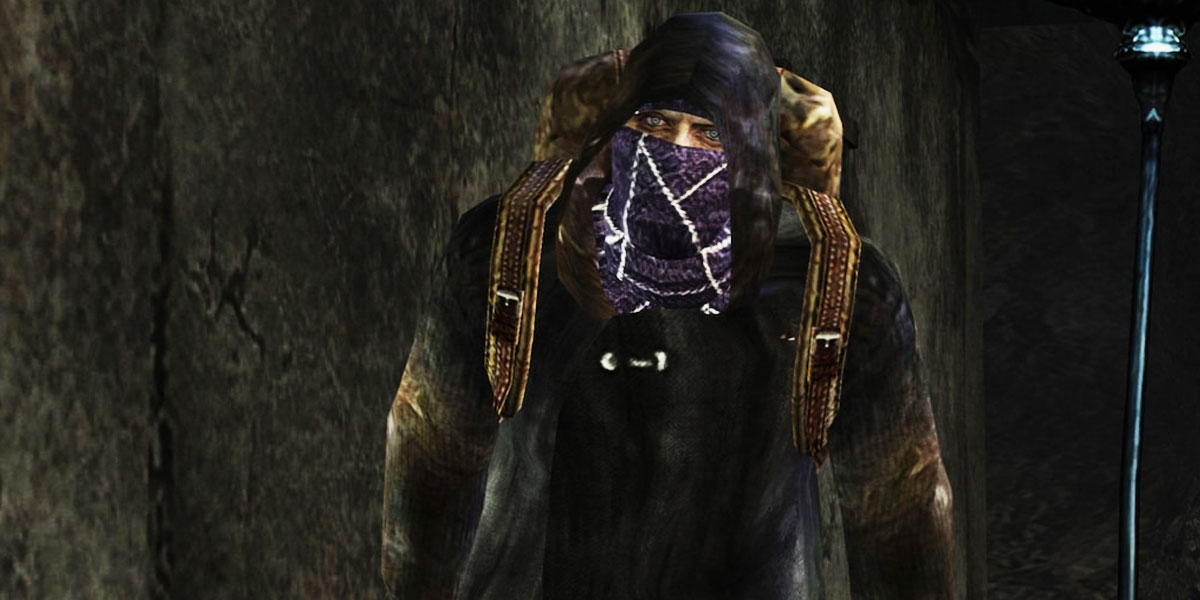 The Rotting Corpse is a weekly satire column dedicated to poking fun at our many horror favorites. For daily horror news and updates, be sure to check out the Dead Entertainment home page.
---
Howdy stranger. How does the novel coronavirus sound with your order of fine weapons and ammunition? In an exclusive reveal to us, Capcom has confirmed it will be incorporating elements based on these unprecedented times by having the Merchant, an essential retail worker, infected with COVID-19 in the upcoming Resident Evil 4 remake, which is currently under development for next-generation consoles by Capcom subsidiary DG.
Despite wearing multiple pieces of personal protective equipment, such as a face mask, gloves, and several layers of clothing, this careless dealer was somehow infected with the coronavirus. The most likely cause of spread appears to stem from local villagers protesting recent stay-at-home measures and refusing to follow social distancing protocols while out in public.
Come to think of it, it probably doesn't help matters that all of this retailer's business is carried out in dark, sketchy alleyways and other strange, confined areas the game's protagonist, Leon S. Kennedy, seems to find himself in. I mean, does he even wash his hands after carrying out these transactions or properly sanitize his goods? Our guess is probably not.
As an added challenge, there's no way players can avoid getting COVID-19 as transactions with the Merchant are required to proceed in the game. In addition to battling the myriad enemies encountered throughout, Leon's biggest danger is that he must find a cure to the coronavirus before it kills him. Yes, the story is firm about this aspect and there's no way he will simply beat the virus without a vaccine. The game will even include a timer to remind players that the clock is ticking.
Will the strange, infected Merchant feel some sense of responsibility over Leon's dire situation and see it as an opportunity to deliver some outstanding customer service by checking with his sources for a cure, or will he take his profits and run? The answer to this question will cost you 999,999 Pesetas upfront and there are absolutely no refunds.