Haunted House Owner Scrambling to Come Up with Socially-Distant Scares in Time for Halloween
As businesses continue to reopen around the nation, all eyes are firmly on disinfection and sanitization efforts to safely accommodate patrons.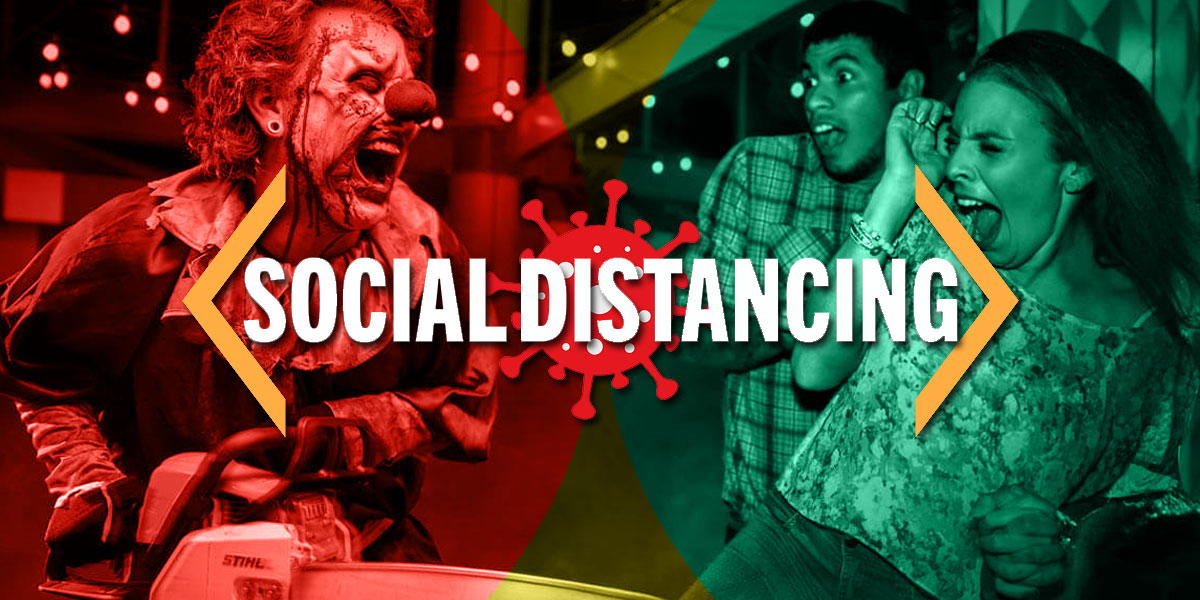 The Rotting Corpse is a weekly satire column dedicated to poking fun at our many horror favorites. For daily horror news and updates, be sure to check out the Dead Entertainment home page.
---
CLEVELAND – With businesses gradually reopening across the country in the midst of this year's COVID-19 pandemic, some industries are having an easier time than others with respect to figuring out what the next steps are in this "new normal" of face coverings and sanitization in the interest of keeping guests healthy and safe. For example, local haunted house owner Lewis Braston has been hung up on finding ways to keep his visitors scared for peak season this September.
"It's nice to see everything finally starting to open back up," Braston explained. "But with all these restrictions in place, like people staying six feet apart and businesses having to frequently sanitize every surface, I'm really struggling with figuring out how to keep this place scary. Hell, we even have an 'evil surgeon' section that looks rather normal now since everyone's always wearing face masks these days. How's that supposed to be scary in today's world of applauding our healthcare heroes?"
Part of the haunted house's appeal over the years has been featuring masked and costumed actors getting up close and personal to harass guests into pure terror. With social distancing recommendations still in place, this approach is totally off the table now. The actors now have to keep their distance and these off-season trial runs have deemed these changes far less effective in delivering scares.
If that wasn't bad enough, thanks to enhanced sanitization requirements, members of the cleaning staff are wiping down surfaces as soon as guests pass through. In the noble interest of keeping visitors and employees safe and healthy, they also have to keep the lights on to ensure that everything is properly disinfected. As a result, this haunted house attraction unfortunately no longer feels all that haunted.
"This has been a real struggle for me," the proprietor lamented. "If the financial worries of the past few months weren't enough, I've also been dealing with reopening a haunted house in a world that's scarier than the experiences we've been offering. What's more terrifying than a deadly virus? We're having a hard time staying relevant in this 'new normal.' Maybe we should just put everybody in hazmat suits and call it a day? I don't know... Just a thought."
At press time, Braston struck gold when he came up with the idea of dressing his round-the-clock cleaning staff in full-body werewolf costumes that disguise their facemasks and other safety gear. The plan hit a mild snag, however, when staff members reportedly had trouble breathing and one had to be hospitalized due to insufficient oxygen. Now that's scary!