Social Distancing Leads to Slim Pickings for Isolated Camp Crystal Lake Slasher
The ongoing pandemic is making this a difficult season for many, including camp regular Jason Voorhees.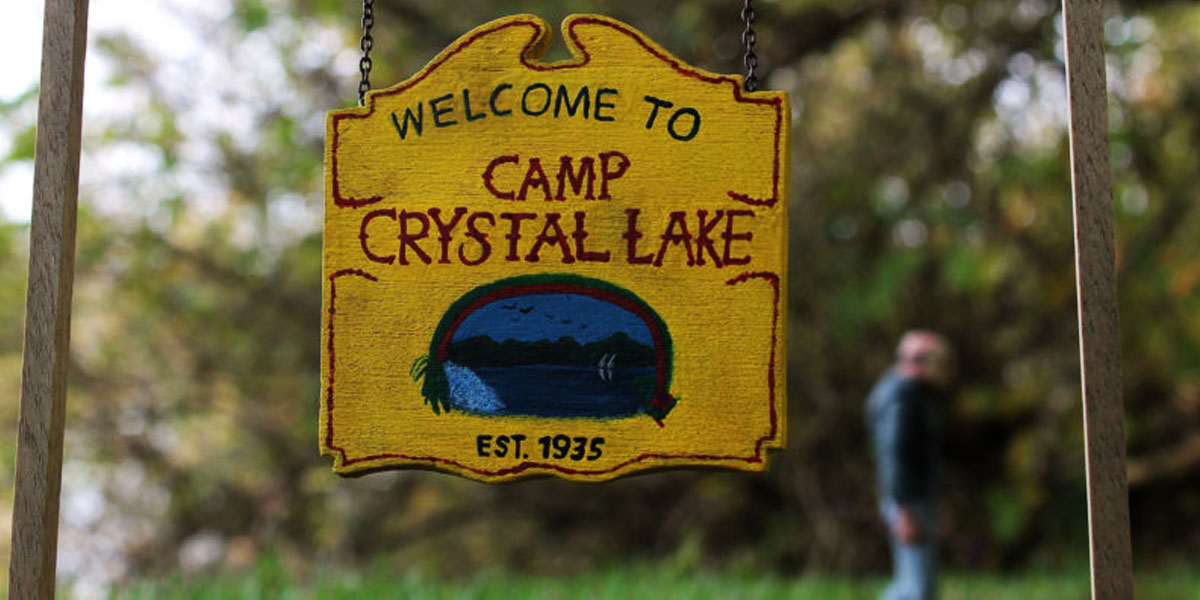 The Rotting Corpse is a weekly satire column dedicated to poking fun at our many horror favorites. For daily horror news and updates, be sure to check out the Dead Entertainment home page.
---
CRYSTAL LAKE - In today's uncertain era of social distancing and self-quarantine, spring break has come and gone with a whimper as those who typically love to get outside struggle to keep busy indoors. The ongoing pandemic is doubtlessly taking its toll on many, including Camp Crystal Lake's very own Jason Voorhees, who is staying safe in light of there being no visitors so far this year.
"What is going on these days?" asked Voorhees with a hint of frustration evident through his hockey mask. "Usually by this time we have a round or two of spring breakers in attendance at the camp, but we haven't had a single visitor yet this season. The counselors haven't even shown up. I'm not sure what's happening outside of the camp, but I sure hope things start to improve by the summer."
While area residents have been encouraged to stay inside to prevent the spread of the novel coronavirus, it would appear the news hasn't yet reached the campground in the absence of a television, internet connection, or regular newspaper delivery. Rural situations like this have left some folks, like Voorhees, unaware of what's been going on outside of the property. At the very least they are staying safe.
"I gotta be honest, there have been some slim pickings around here lately," Voorhees lamented. "After the usual influx of spring break visitors, I always have my hands full with visitors all summer long. But now I'm wondering if that's even going to happen this year. Where have all the campers gone?"
Unknown to isolated individuals such as this man, whose job description and residency status at Camp Crystal Lake remain unclear, many of these would-be visitors are at home, out of work, and hoping to prevent the spread of illness by limiting social contact. Even though the virus has yet to reach the campground and overall area, the economic impact is surely felt as the season remains as quiet as ever.
At press time, Voorhees received a $1,200 direct deposit payment from the IRS as part of the CARES Act stimulus program. Unsure of why he received this money and even completely unaware of the existence of the COVID-19 pandemic, he nonetheless bit the bullet and ordered that shiny new machete he's been eyeing for the past few years. Hopefully it won't be long before he gets to use it.