Resident Evil Code: Veronica Remake Reportedly Cancelled After Employee Spills Coffee on Only Server
The world will have to continue to wait an indefinite amount of time for this highly demanded remake, if it ever releases.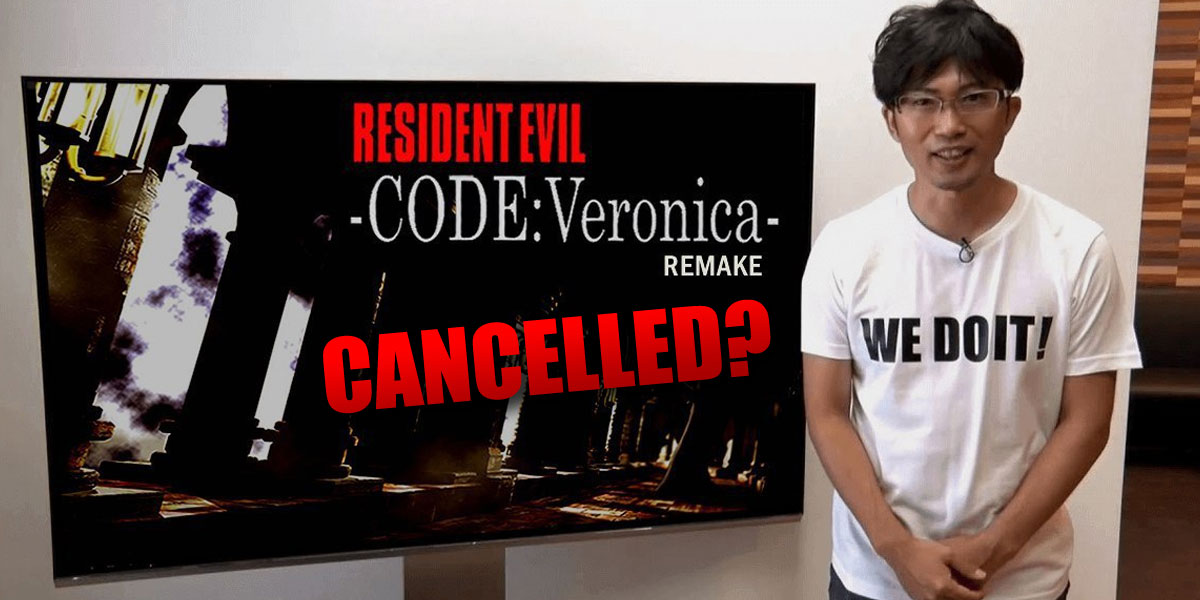 The Rotting Corpse is a weekly satire column dedicated to poking fun at our many horror favorites. For daily horror news and updates, be sure to check out the Dead Entertainment home page.
---
Things aren't looking too good for Resident Evil fans around the globe, who are patiently awaiting a Resident Evil Code: Veronica remake and have no idea this announcement might never happen. Why is that, you ask? Well, it looks as though the server carrying the assets for the nearly completed title has apparently been destroyed by a scorching hot coffee. News of this unfortunate accident is being kept tightly under wraps, at least for now.
This report is leaving fans feeling like something is amiss and questions are being raised over whether a remake of Resident Evil Code: Veronica was ever truly in development. After all, it seems very convenient that the game was "destroyed" by a two cream, two sugar hot java—a ridiculous story the team seems to be insisting on an unusual amount. It's far more likely this is a cover-up for the lazy R&D Division 1 team and we're about to spill the beans on this whole affair.
Let's face the facts: we know the Resident Evil 2 remake was heroically completed by a single, now-deceased Capcom employee. Given that game's incredible financial success, one would think that would have motivated the rest of the team to tackle the Resident Evil 3 remake themselves, but the reins were instead handed off to some random subsidiary of the publisher. Wow! Talk about a bunch of phonies.
Further driving this point home is the fact that a community "leaker" named Dustin Gorlami is still insisting that this remake is coming in 2021. This is the same questionable source who said RE3 would be majorly different from the rest of the series, which has obviously been proven false following that title's release. Gorlami, whose real name is in fact Lazlow Bowers, even tried to stir up rumors about a Silent Hill: Book of Memories sequel. Except for a few small-time, amateur horror sites reporting the news almost immediately, nobody else was convinced this information was true at all.
One thing is for certain: a flavorful coffee was indeed spilled and a server likely containing zero content was also destroyed. While these are uncertain times all around, it's pretty clear this is an attempt by the R&D Division 1 team to remain on Capcom's payroll in order to make ends meet. At least until the next workplace "accident" happens, right? Stay tuned for further updates on this unfolding matter.