Umbrella Corporation Assures World It Not Responsible for Coronavirus Outbreak
This once-disgraced pharmaceutical company hopes this announcement will strengthen relations with shareholders and earn the trust of the community.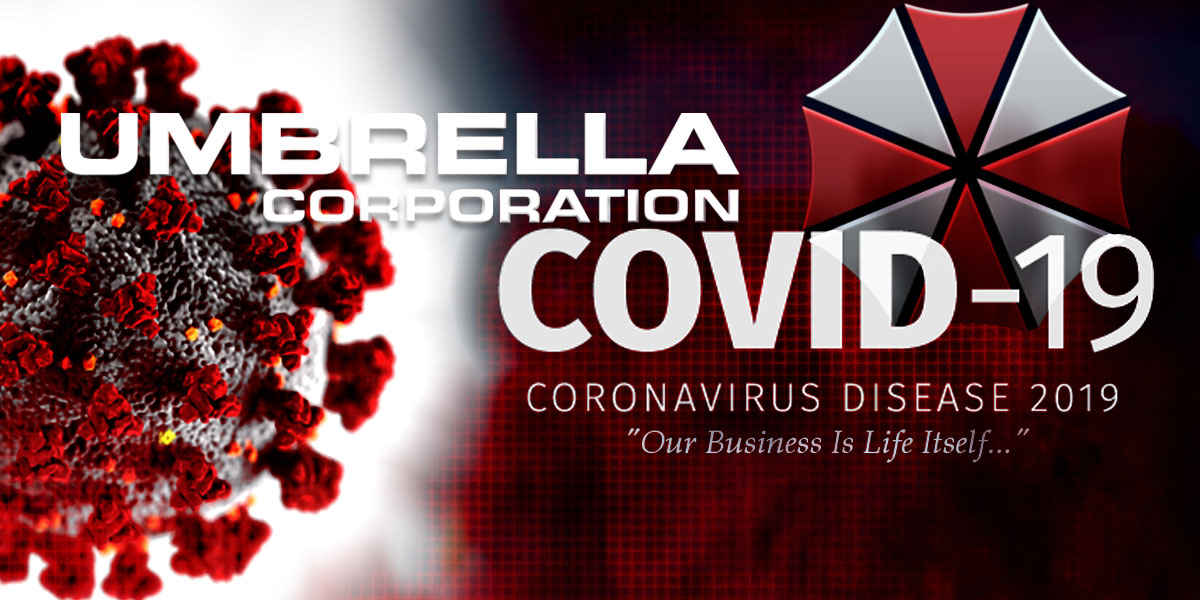 The Rotting Corpse is a weekly satire column dedicated to poking fun at our many horror favorites. For daily horror news and updates, be sure to check out the Dead Entertainment home page.
---
You can go ahead and scratch off the Umbrella Corporation from your list of those possibly responsible for the coronavirus and its spread across the globe. Earlier this week, the once-disgraced pharmaceutical company made a public statement denying any involvement in this outbreak and offered to lead the charge in finding a solution to this developing issue.
The announcement is believed to be part of a wider strategy by the company to strengthen relations with its shareholders and help rebuild trust with the community, which is still in doubt over this latest corporate revamping and what its intentions and motives are. Of course, these concerns are valid and to be expected, especially considering the company previously engaged in illegal bio-weapons research, resulting in the unfortunate-but-accidental viral outbreak in the now-decimated Raccoon City.
However, the Umbrella Corporation is looking to leave this dark chapter in the past and embrace a more transparent business model. One of its first initiatives was to consolidate the organization and shift the focus solely back to pharmaceutical research and development. In fact, the company is currently hard at work finding a cure for the coronavirus. In addition, it has made a private, undisclosed donation to help assist frontline workers with relief efforts.
Despite the fact the current CEO suspiciously resembles the sinister (and likely deceased) Albert Wesker, all signs seem to point to a company devoted to making amends and moving towards becoming an authentic and truthful business the world can depend on. Only time will tell whether or not this new approach will succeed in wooing potential investors and the public at large.
At press time, a research laboratory owned by the Umbrella Corporation declared a state of emergency but was quick to retract the call for help after apparently resolving the situation on its own. According to sources, at least five researchers were somehow infected with the coronavirus following an experiment to test the effects of a yet-to-be-patented drug. Updates to follow.