New Candyman Movie Summoned After Jordan Peele Accidentally Repeats Title of Film Five Times
Just like that, another new movie is on the way after the award-winning filmmaker tempted fate during one overly-enthusiastic conversation.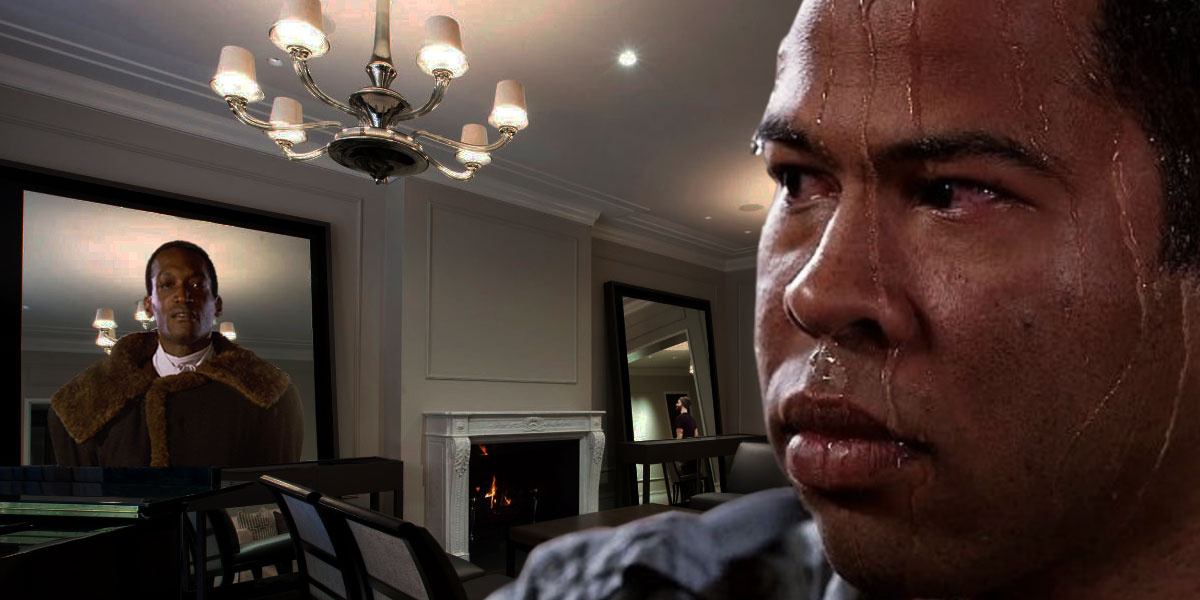 The Rotting Corpse is a weekly satire column dedicated to poking fun at our many horror favorites. For daily horror news and updates, be sure to check out the Dead Entertainment home page.
---
LOS ANGELES - Filmmaker Jordan Peele has summoned a new Candyman film after unknowingly completing a mystical ritual involving saying the title of the 1992 classic five times in front of a mirror. The award-winning writer and director was talking with a colleague hands-free over the phone while admiring himself in the mirror when the conversation shifted to Bernard Rose's original film starring Tony Todd and based on the Clive Barker short story, "The Forbidden." The legend, thought by many to be a myth, has claimed other victims in the past but has this time caught many in cinema off guard.
"It was a total accident, really," Peele commented when asked how this could have happened by chance. "We always talk shop at Monkeypaw and the subject of Candyman came up, as well as Tony Todd's fantastic, bone-chilling acting. Naturally, I couldn't contain my excitement for the topic and mentioned the movie's title, Candyman, a few too many times. Before I knew it, I was being handed a script with pre-production rapidly unfolding before my eyes. Be careful what you wish for, folks!"
Scrambling to get the newly-summoned film project off the ground, Peele enlisted the help of local beekeeper Nia DaCosta to bring his vision to life. From that point forward, production rolled on full steam ahead and quickly landed on a June 2020 release date. Just like that, a new Candyman film is on the way and horror fans are eager to see how this will all play out and if Tony Todd might show up.
"Truth be told, we were talking about what would make a solid Candyman reimagining for the modern age," continued Peele. "It's hard to avoid remakes and reboots in 2020, but the key is how you do something completely different but still have it feel like a natural successor to the original work. We thought Candyman could be the perfect canvas to tell a compelling tale for today's savvy audiences. By the way, what's the deal with that big mirror right behind you here in the interview room? It's a bit distracting. And how many times have I said the title Candyman in this interview? Was anybody keeping count? Oh no, not again..."
At press time, yet another Candyman film was summoned into production due to the title being repeated five more times in front of our oversized interview mirror. Rumors quickly began swirling about the sequel after Tony Todd clearly stated, on video, that he would be part of it, but he and his agent are maintaining that he was merely misquoted despite the video evidence. Peele did not respond to our requests for further comment. After all, he is a busy man these days.