Report: Majority of The Walking Dead Social Media Followers Don't Even Watch Show
Week after week, hordes of so-called fans flood comments sections to remind everyone of how they no longer watch the show.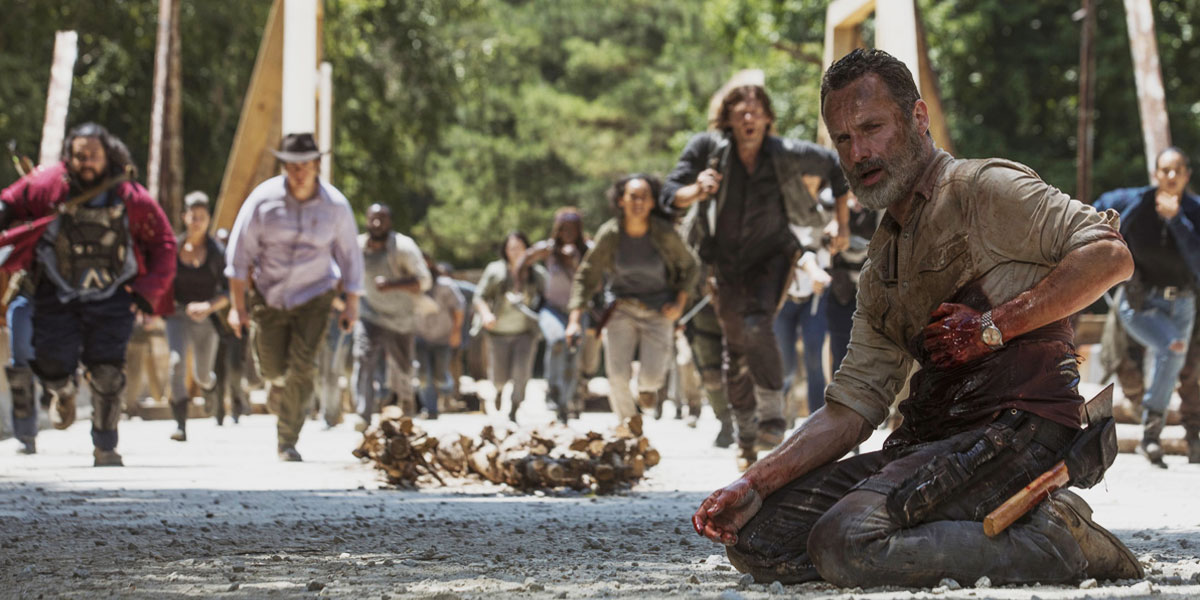 The Rotting Corpse is a weekly satire column dedicated to poking fun at our many horror favorites. For daily horror news and updates, be sure to check out the Dead Entertainment home page.
---
Ask any of these so-called fans of The Walking Dead television series and they'll tell you about how the show hasn't been quite the same since the brutal executions of Glenn and Abraham at the hands of Negan. Or perhaps it was the death of Carl that finally made the show jump the shark for others? Whatever the case may be, many viewers have apparently called it quits on this show over the years. However, for some reason they continue to follow the series on social media in what can only be explained away as some strange gesture of unity with other disgruntled fans.
"I haven't watched The Walking Dead since like Season 2," Luca Bagnato commented on one of the posts made to the series' Facebook account. Incidentally, the reply had absolutely nothing to do with the content of the post, which was a sneak peek at the back-end of this latest season. "It veered too far from the comics and I completely lost interest. This show sucks lol."
Another user on the platform seemed accustomed to this weekly flood of hatred posts when they replied with, "Here we go again with the 'I stopped watching' posts… Give us a break!" This comment had numerous Likes and at least fourteen Angry reacts. Some users even saw this as an opportunity to further express their dislike for the show.
"This is a rather inconsiderate response considering we all have a right to our freedom of speech here," retorted Mila Krabappel to the post. "Everybody knows the show hasn't been quite the same since Rick left. I hate this show so much, but I'll at least watch those upcoming films with Rick Grimes, which will probably suck too." Krabappel then ended her comment with a few heart-shaped Emoji.
To nobody's surprise at all, there was yet another comment from Bagnato, "What really offended me was the inclusion of Daryl Dixon. I mean, he's not even a character in the comic series. They should have adapted the television series page-by-page from the comics. Perhaps then I would have enjoyed it more, you know?" It remains unclear why this man still follows the show on social media eight years after calling it quits, but here he is week after week with new complaints.
At press time, somebody finally commented with a legitimate reason for discontinuing with the television series. "Not sure about everybody else here," the post states. "But I stopped watching this show when Heath inexplicably disappeared." What ever happened to that guy anyway?