Creepy 500-Year-Old Vampire Having More Luck on Tinder Than Average User
People are more into the vampire lifestyle than previously assumed.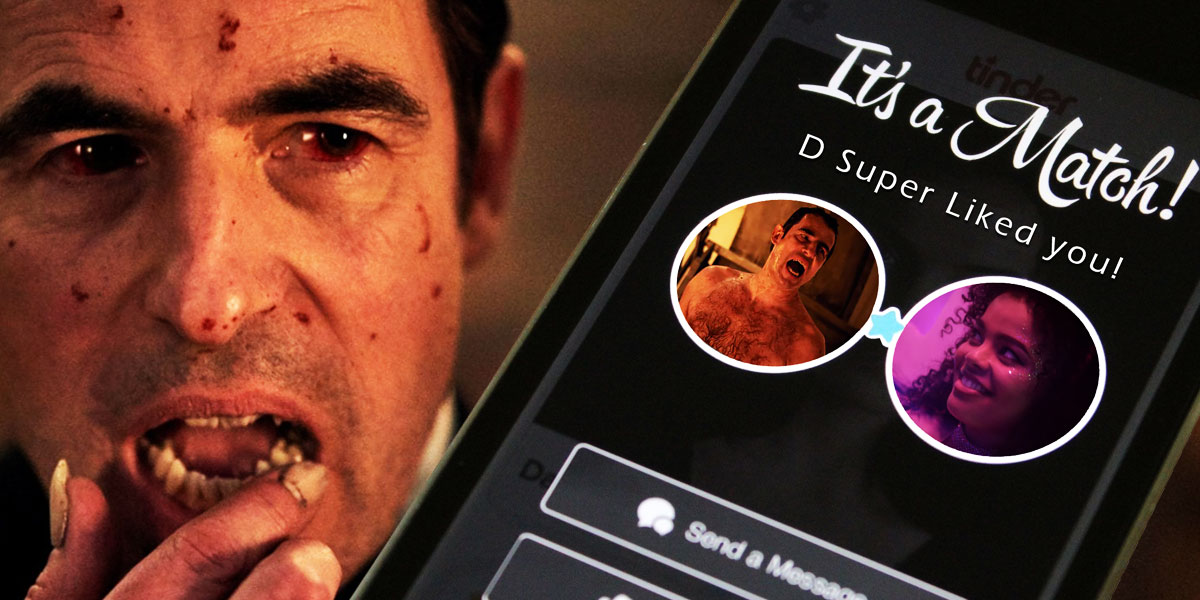 The Rotting Corpse is a weekly satire column dedicated to poking fun at our many horror favorites. For daily horror news and updates, be sure to check out the Dead Entertainment home page.
---
LONDON - While snacking for the first time on a warm bagel with butter he just purchased from a nearby café, 500-year-old vampire Count Dracula was browsing Tinder and swiping right on a multitude of women. He was using a stolen phone from someone he took advantage of in the gym sauna after they dozed off and his thirst for blood needed to be satisfied.
The use of Tinder, which has apparently shifted its focus from being used primarily for hookups among mature adults to those who are serious about dating, was appealing to the Transylvanian nobleman in his search for blood and intentions to spread the undead curse across England. Joining the service today, he decided to keep things simple and discreet under the name of D.
Unlike pretty much every other user on the platform, Dracula refuses to hide behind image filters and other trickery to mask body imperfections like a double chin or expanding waistline. As a matter of fact, one of the Count's profile images even includes a shot of him biting into the neck of a recent victim who would later succumb to the injuries she sustained from the encounter. Even his profile image isn't the most flattering, but it must be a hit with the ladies anyway because he can barely keep up with all the notifications of women liking him back.
"I guess people have a fetish for vampires in the 21st century," said Dracula. "That makes my life a whole lot easier, though. With so many women at my fingertips, it's okay to be picky and select my perfect soon-to-be dead brides. But most of the women I've met so far have been lackluster or just too normal for my tastes. I just feed on their blood before quietly ghosting them."
"I also typically unmatch with women who send me inappropriate photos asking for you know what," he added. "That's just not appropriate for someone you just met. But when I'm really hungry, those are the ones who are usually easy pickings." The bloodthirsty vampire smiled, revealing his fanged teeth, then showed us an ongoing chat he was having with a blonde woman named Lydia.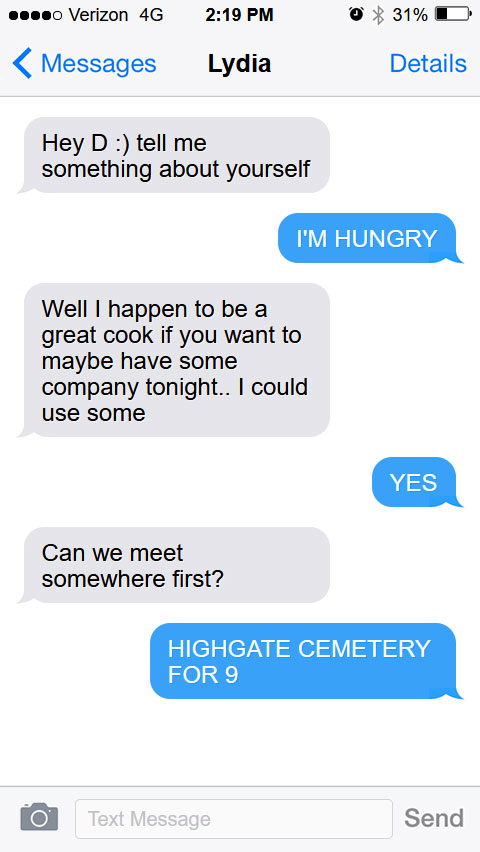 "This one's just too easy," continued Dracula as he buttoned up a collared shirt in preparation for meeting the desperate woman. He even slapped on some musky aftershave balm and drank from a glass bottle containing some kind of red substance we could not immediately identity. We then bid our farewells to one another, and on the way out pondered whether he was drinking some vintage red wine or cherry flavored Kool-Aid. It had to be one of those.
At press time, Count Dracula was signing up for Grindr in hopes of acquiring more information to boost his intelligence from the DNA of unsuspecting male victims, which he wasn't having much success with on Tinder. Here's hoping he finds the knowledge he's looking for, whatever that may be.