Zombie Army Trilogy Brings Nazi Zombies to the Nintendo Switch in 2020
These games will find new (un)life on the popular hybrid console.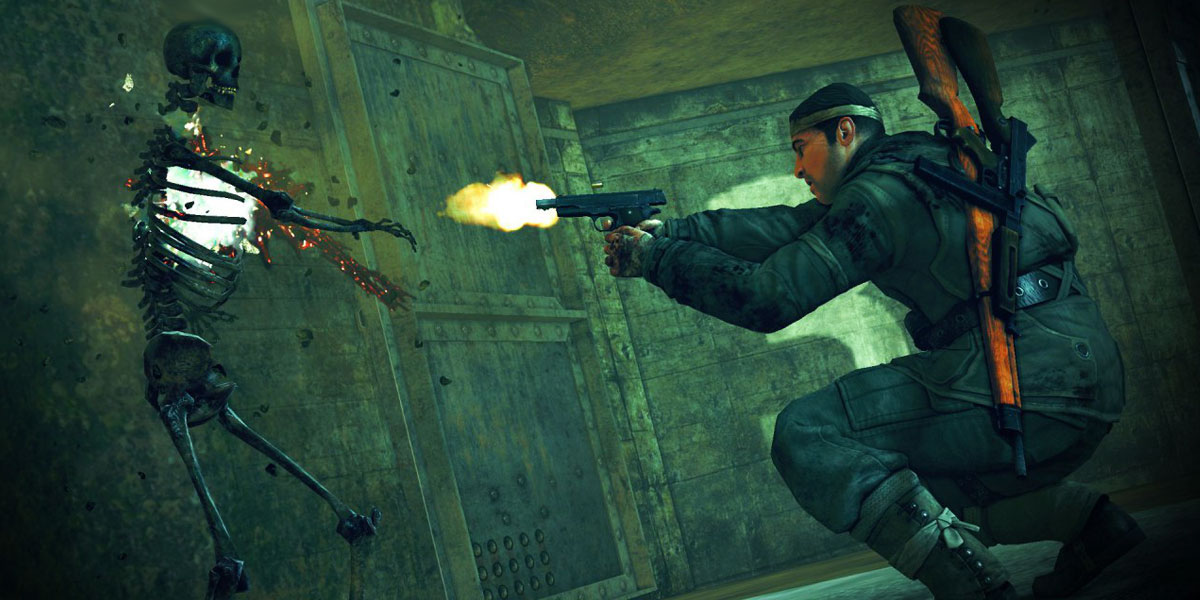 Developer Rebellion has confirmed that its Sniper Elite spinoff Zombie Army Trilogy is making its way to the Nintendo Switch in early 2020. There is no exact release date at this time, but this latest port is confirmed to feature 2-4 player online and local split screen cooperative play, motion controls, and Pro Controller and HD rumble support.
All content from the previous retail releases is present in this package, including all three campaigns and Horde mode. Zombie Army Trilogy features classic hallmarks of the Sniper Elite franchise, including realistic rifle mechanics and the famous X-Ray kill cams.
Zombie Army Trilogy was first released in 2015, combining remastered versions of the first two games (themselves standalone downloadable content for Sniper Elite V2) with a new, third entry. The plot follows OSS agent Karl Fairburne and his ragtag group of allies as they fight their way across an alternate timeline Germany during World War II. Instead of admitting defeat, Adolf Hitler orders the execution of his secret "Plan Z," leading to the resurrection of all dead German soldiers as zombies. It is up to Fairburne to stop the zombie apocalypse and put an end to the Führer once and for all.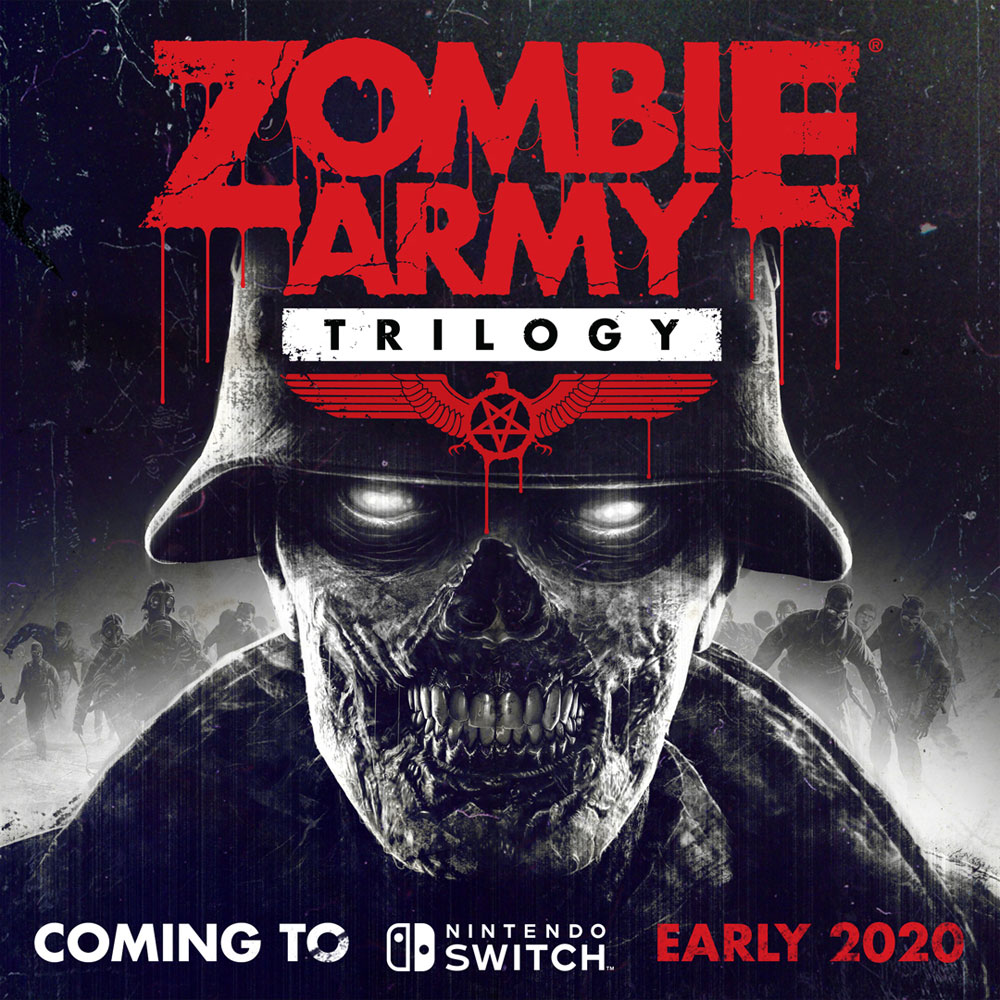 A fourth game in the series, titled Zombie Army 4: Dead War, is set for release on February 4th, 2020, although not on the Switch for the time being.
Zombie Army Trilogy is available now on PlayStation 4, Xbox One, and PC with the Switch port not far behind. Have you taken on Nazi zombies in this series from Rebellion? Will the lure of Switch portability be enough to have you pick up this version? Stay tuned for the latest horror gaming news and coverage right here on Dead Entertainment.