Todd McFarlane is Definitely Making His Spawn Movie, Even If It Means Doing Everything Himself
This guy is not backing down from making his passion project come true.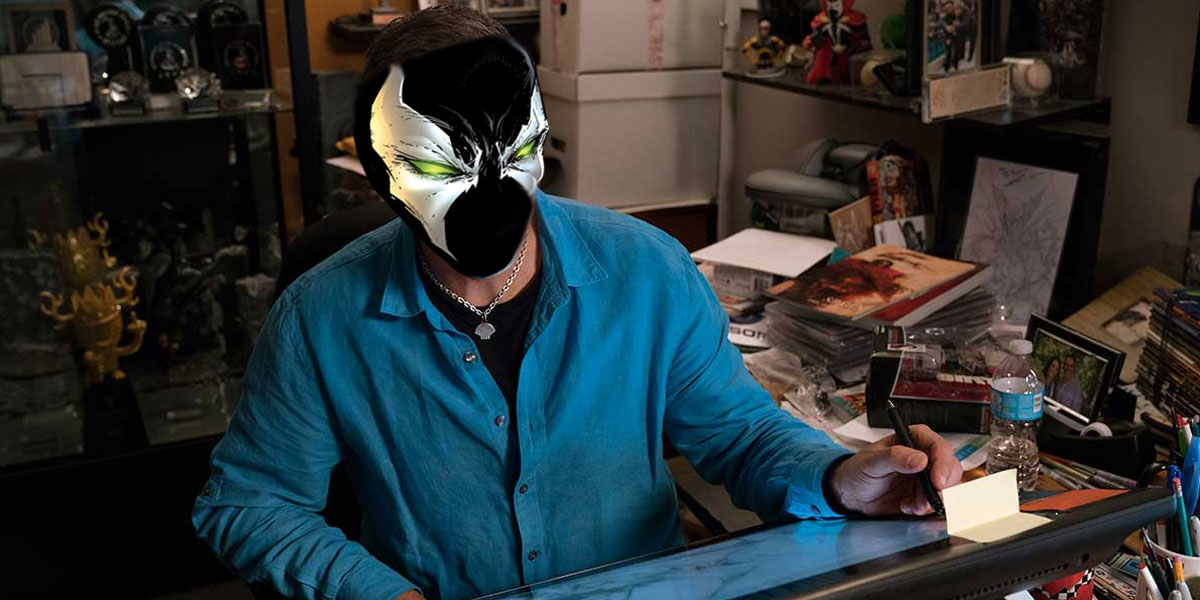 The Rotting Corpse is a weekly satire column dedicated to poking fun at our many horror favorites. For daily horror news and updates, be sure to check out the Dead Entertainment home page.
---
You've probably heard the Spawn movie is in a bit of rough spot due to Todd McFarlane's insistence on handling the writing and directing duties himself, along with other decisions regarding the film. I mean, can you really blame the guy after the atrocious 1997 film adaptation? Obviously, this property is very near and dear to this industry veteran and he doesn't want it going into the wrong hands. Except there's just one problem: no studio is interested in McFarlane's absurd proposal.
"Nobody out there seems to understand how passionate I am for making this the best damn Spawn movie the world has ever seen," said McFarlane via teleconference. "They keep telling me stuff like 'Oh, that's quite a lot of money for someone that's never directed a feature film before' to 'Spawn '97 was a shitty film` to even some ignorant jackass asking me who Spawn is… Seriously?"
"So, today I reached a decision that's been brewing for some time in my head." added McFarlane as he leaned forward and looked directly into the camera. "I need to make this movie myself without any interference from outside parties, even if it means putting on a little 'Spawnface' and playing both Spawn and his alter-ego Al Simmons myself. I'll do what I must to make this happen."
We then inquired whether Jamie Foxx was still interested in the role of Spawn/Al Simmons, to which McFarlane replied, "Yeah, sure, but some sacrifices will have to be made here and there. Jamie Foxx won't do it for free, so that idea is out the door. I won't let some nobody play his part or any of the other roles in this movie, so what other choice do I have other than me?"
"I guess that means I'm playing the Violator, Twitch, Wanda Simmons, and every other character in this movie too," continued McFarlane. "And we might as well have me playing myself in the first couple minutes of the film too, just like the good old days when we did the television show back in the late '90s."
Hell, Todd McFarlane is even committed to scoring the music for the film and leading every stage of his one-man production right to the finish line. Clearly, nothing will stop this man… except perhaps if his heart stops from exhaustion and he flatlines on us, but he'll probably make a deal with a devil and come back as a Hellspawn to finish what he started and then some.