New Music Arrives for Metal Mainstays Ozzy Osbourne and Lordi
The Prince of Darkness and the Monsters of Finland release new singles.
By M.T. Bates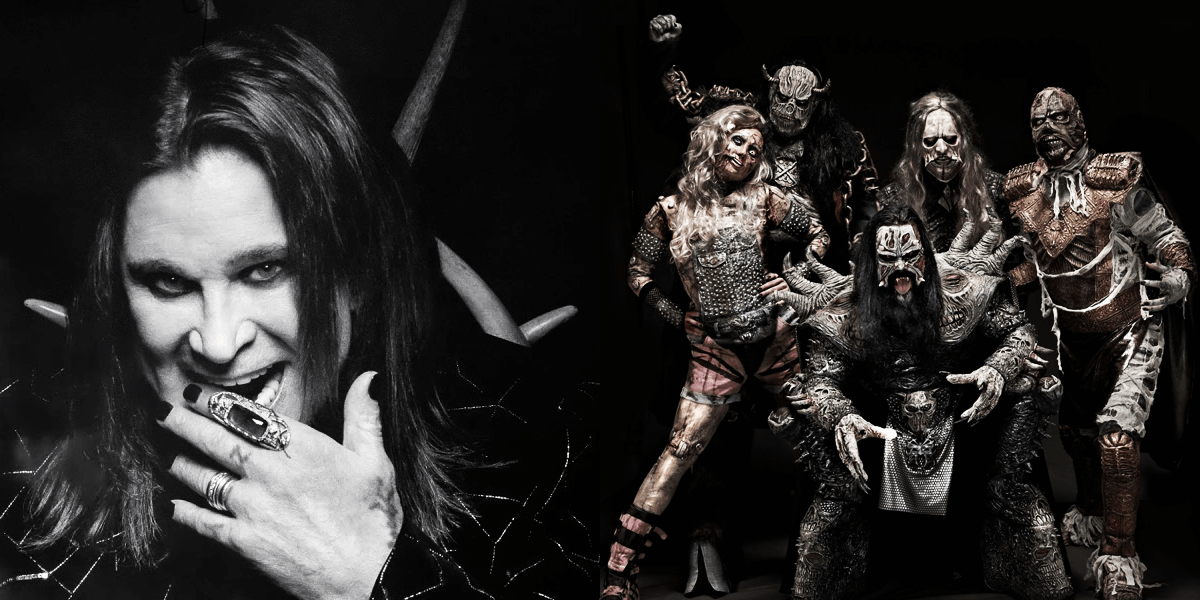 Today is a good day to be a metalhead, as we woke up to brand new singles from Ozzy Osbourne and the Finnish monster band, Lordi, ahead of their respective upcoming new albums.
It has been over nine years since Ozzy has released any new solo material (Scream in 2010) and fans have been eagerly awaiting anything from the long-reigning Prince of Darkness. With a career spanning 50 years, it is understandable that the legend has slowed down recently despite his desire to make music and tour until he dies, which most fans believe will happen.
Friday morning, we were treated to the first single off of his upcoming 12th solo studio album Ordinary Man, which is due out in early 2020. The song, titled "Under the Graveyard," does have quite a different sound from previous releases but that might be because of the band behind Ozzy: Andrew Watt on guitars, Duff McKagan on bass, and Chad Smith on drums. Most fans would have assumed Tommy Clufetos on drums, Blasko on bass, and Zakk Wylde on guitar, but that isn't the case this time.
The single is a great return and shows that Ozzy can still put out solid music, even if it isn't as heavy as it could be. Hopefully the rest of album brings a heavier sound. The musician stated that he put his heart and soul into this album after battling injuries and illnesses lately, so it sounds like he is proud of himself for mustering the strength to finish it. Ozzy continues his "No More Tours 2" tour in January for Europe and in May for North America.
If you needed more great music today, look no further than to Finland's own monsters of metal, Lordi. It's hard to believe this band has been steadily putting out albums for 17 years (averaging an album every two), with their 10th studio album Killection slated for the end of January. This morning, they dropped the first single from the upcoming effort, titled "Shake the Baby Silent." Lordi isn't a band for everyone and while I do feel their first 4 albums have been their best, some of their recent albums have been solid.
However, if this single is anything to go by, this upcoming album might be Lordi's best in a decade. Known for their '80s-style horror-themed hard rock with catchy riffs and heavy synth keyboards, "Shake the Baby Silent" is predominantly industrial with a touch of classic Rob Zombie, which is not like the band. It's been a long time since I got this excited for one of their singles, especially with the original members slowly dropping out over the last few years (only two remain now).
This is great path for this band to travel down and we can only pray the bulk of Killection follows suit with this styling. I'd say if you aren't a fan of the band from what you have heard previously, give this song a listen because it might surprise you. Expect a full review when the album drops in January.