Vampire: The Masquerade - Coteries of New York Releases on PC This December
The narrative adventure spinoff will see its Nintendo Switch version arrive early next year, plus another new franchise title has been announced.
By Chris Morse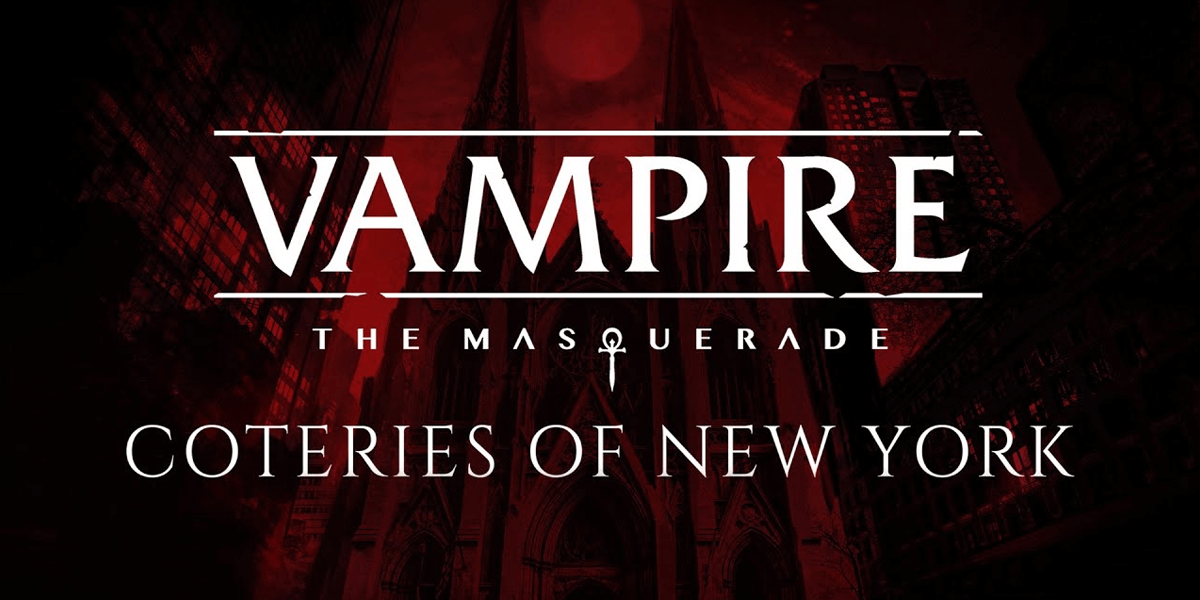 In case you haven't been following along, the robust world of Vampire: The Masquerade is getting its very own narrative-driven spinoff with Vampire: the Masquerade - Coteries of New York. This game has been in the works for some time, but developer Draw Distance took to social media over the weekend to bring us the release date for the PC version as well as a launch window for the Nintendo Switch port.
For PC players, the title will arrive in a little over a month on December 4th, 2019 with the release coming via Steam. Those holding out for the Switch version will have to wait until early next year for that one. A specific date has not yet been revealed, but the studio estimates it will be ready in the first quarter of the year. Additionally, Draw Distance is in talks with Paradox Interactive about creating PlayStation 4 and Xbox One versions next.
As a final note, also announced today is another title set in this very same universe, Vampire: The Masquerade - Swansong, which is in development from Big Bad Wolf with a target release sometime in 2021. The game will let players control three different vampires under the Camarilla banner whose stories will overlap in their respective tales. Further details on this one are not yet available.
Vampire: The Masquerade - Coteries of New York will follow the conflict between two vampiric factions: the traditionalist Camarilla and the fiercely independent Anarchs among the iconic landmarks and night lights of The Big Apple. Players will have to choose a clan and form a coterie to work to consolidate power and come out ahead in the underground world of the undead.
The game is due out for PC via Steam on December 4th, 2019 with the Nintendo Switch set for Q1 2020. Keep an eye on Dead Entertainment for all the latest news and updates ahead.