Two Scoops, One Cup is All the Rage Right Now at Dairy Queen
This special dish raises the bar for disgusting-looking Halloween-themed treats worldwide.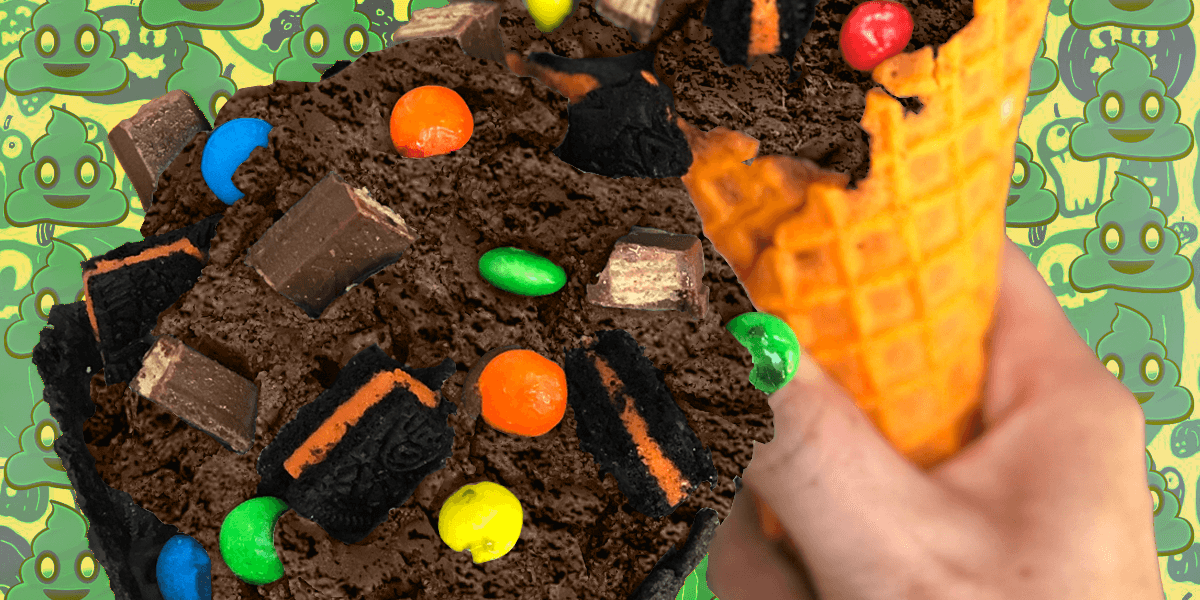 The Rotting Corpse is a weekly satire column dedicated to poking fun at our many horror favorites. For daily horror news and updates, be sure to check out the Dead Entertainment home page.
---
It's October and you know what that means: it's time for more gross Halloween-themed food for everyone to lose their shit over. That's right, the leaves are falling and it's time to enjoy some spooky treats. Forget "Boo Batter," black dyes, and haunted ketchup packets, Dairy Queen has you covered with its terrifyingly tasty "Two Scoops, One Cup" special, available now through October 31st.
Not only does this delicious double-chocolate treat boast a soft, rich texture, along with bits of candy and nuts, the ice cream company has included an extra special (and extra spooky) secret Halloween ingredient that will make this dessert hard to resist – much like the frightful allure of a haunted house, where you want to look away but you're having just too much fun to care.
"Don't let the smell turn you off from this one," said local Halloween food aficionado Juan Santos. "The brilliant minds at Dairy Queen have really outdone themselves this year. What a delicious and spooky treat to get in the Halloween spirit. I'm not sure what they put in this dish, but you literally can't go wrong with the Two Scoops, One Cup at Dairy Queen, especially if you love horror movies. This is truly the spookiest dessert out there right now."
Nobody is quite sure what Dairy Queen's secret spooky ingredient is, but there's no doubt that Halloween lovers can't get enough of it. Many are sticking around and going back for seconds and even thirds as the popularity of this promotion seemingly nears critical mass in the horror world. Fan sites everywhere can't stop posting about it and their readers just can't stop eating it.
"I haven't been this excited since Burger King dyed their buns black," continued Santos with an obvious glint of excitement in his expression. "Man, this soft-serve Halloween ice cream is so good I could just keep going back to the counter to have them fill up this cup again and again – and the two young ladies working today would be happy to oblige. Now that's what I call customer service."
Following publication of this piece, the staff at Dead Entertainment decided it would be best to focus full-time on detailed coverage of seasonal junk food and other gross Halloween-themed treats to meet the continued demands of our readers. Stay tuned for our detailed report on spooky chicken tenders.