Uwe Boll Goes Postal, Challenges Entire Human Population to Colossal Boxing Match
The world's worst director is truly afraid of no one and vows to end anyone who dares to cross his path.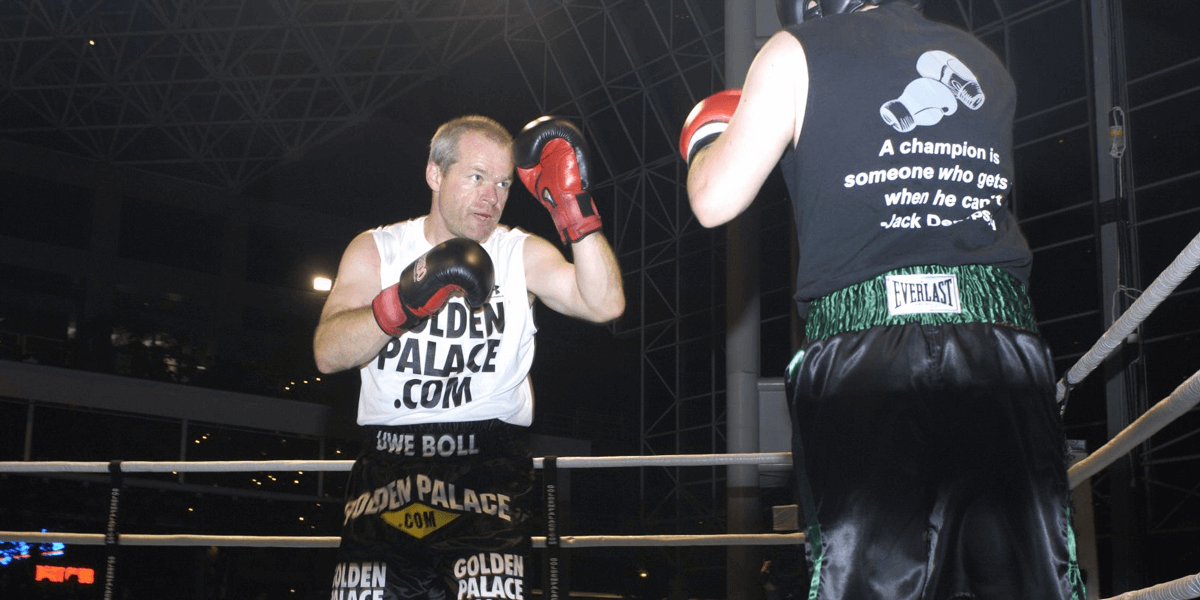 The Rotting Corpse is a weekly satire column dedicated to poking fun at our many horror favorites. For daily horror news and updates, be sure to check out the Dead Entertainment home page.
---
Upon reading the acclaimed reviews of Bauhaus Restaurant, a local eatery in Vancouver serving German cuisine in the bustling neighborhood of Gastown, food enthusiast Luigi Bagnoli thought this would be the perfect place to spend a quiet evening. Little did he know that the restaurant's owner, Uwe Boll, a has-been director of some of the worst films ever made, was there checking in on his business.
Everything would have been fine had Bagnoli not returned his plate to the kitchen after he ordered Bauhaus' famous wiener schnitzel, which came with pan-fried potatoes and cranberry sauce. Apparently, the man felt the dish was not quite up to par with his expectations. An enraged Boll stormed through the kitchen's double doors wearing boxing gloves and then confronted Bagnoli.
"Fuck yourself," said Boll as he began an intense wave of left and right jabs at the man. Bagnoli was knocked out almost immediately, which caused him to fall backwards into several tables. Startled diners looked on helplessly as the unhinged former director started screaming at no one in particular. At least one person started having a heart attack at that very moment.
"If anyone else has a problem with their meal tonight, now is the time to speak up!" continued Boll. "You know what… Fuck it. Let's settle this once and for all. I'm challenging the entire population to come fight me in a boxing match." He wasn't kidding either, as he uploaded a video of his absurd challenge to the world on his social media accounts shortly thereafter.
"I'll take anyone on, wherever and whenever," boasted Boll. "I already boxed my way through security here at BC Place and I'm ready to fight anyone that wants to come face-to-face with the most dangerous man in the world."
He continued, pointing at himself with one of his gloved hands, "This challenge is to anyone that shit on House of the Dead, BloodRayne, Alone in the Dark, or any other damn movie I made. I'm also calling out all you sons of bitches out there who trolled my restaurant with negative reviews on Yelp. Hell, I don't give a damn who you are, what you believe in, how successful you are, or what have you… It's time to man up and come face the beast, you cowardly bastards."
At press time, nobody presented themselves at BC Place to accept Uwe Boll's challenge to the world. In the wake of the media circus surrounding his embarrassing outburst, profits at his esteemed restaurant plummeted to a record low. This sad situation almost seemed like déjà vu for the director-turned-business owner, considering the box office bombs that constitute pretty much all of his movies.