Sink Your Teeth into the Latest Trailer for 47 Meters Down: Uncaged
The sequel proves it's still not safe to go in the water.
Two years ago, audiences were introduced to a new breed of underwater terror with 47 Meters Down. In it, Claire Holt and Mandy Moore had to survive after their shark-diving cage plummets to the floor of the ocean while vacationing in Mexico. Despite its mixed reviews, the film did modestly well, grossing over $62 million on a $5 million filming budget.
It was announced last summer that a sequel was in production and would focus on a group of friends who decide to explore underground ruins only to find themselves in the company of the world's most dangerous species of sharks. As they maneuver through a labyrinth of caves, they need to fight to stay alive. Check out the newly-released trailer above.
Sylvester Stallone's daughter, Sistine, stars alongside Sophie Nelisse, Corinne Foxx, Brianne Tju, Davi Santos, Kylin Rhambo, Brec Bassinger, and John Corbett. As a fun fact, the film's theatrical poster pays well-deserved homage to 1975's Jaws. See for yourself below.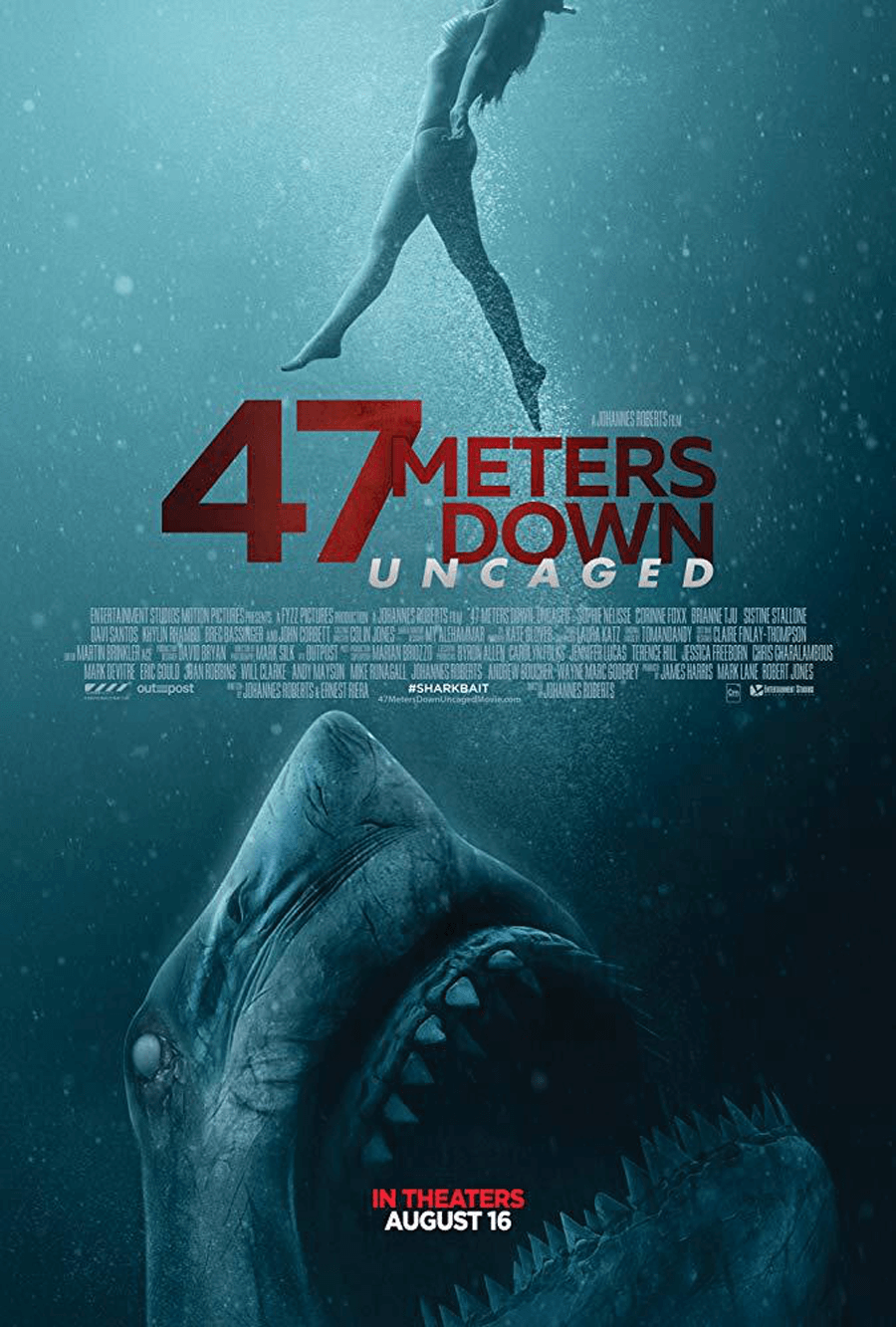 47 Meters Down: Uncaged is slated for an August 16th release. Stay tuned for a full review.