Eccentric FBI Agent Says Screw It, Storms Area 51
The truth has got to be in there somewhere.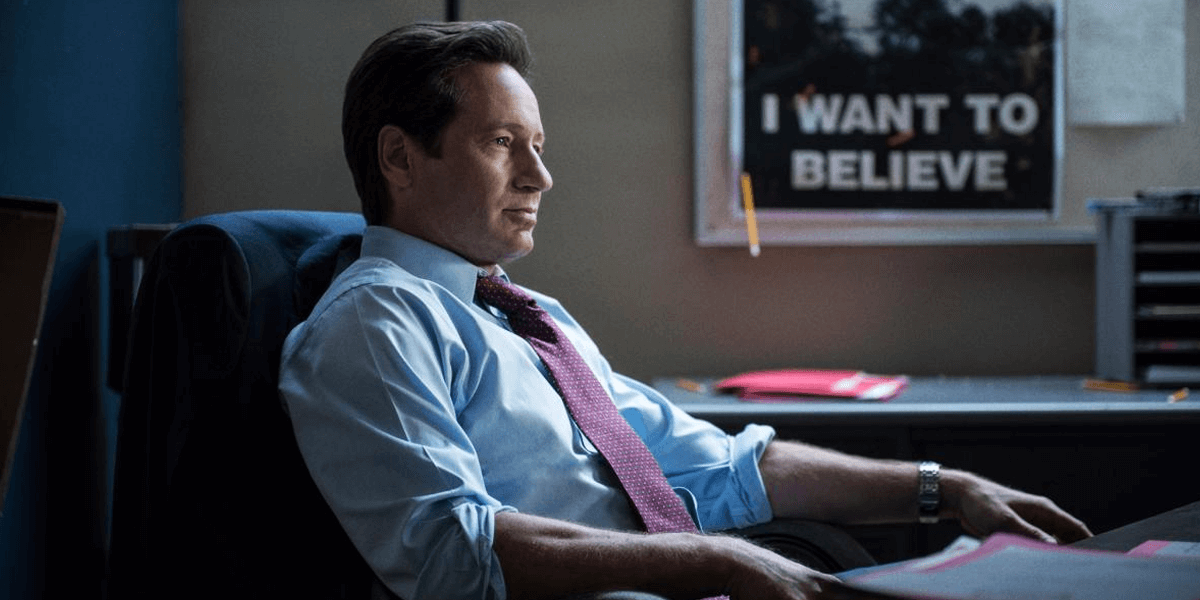 The Rotting Corpse is a weekly satire column dedicated to poking fun at our many horror favorites. For daily horror news and updates, be sure to check out the Dead Entertainment home page.
---
Located in a basement office inside the FBI's J. Edgar Hoover Building is Special Agent Fox "Spooky" Mulder, who has been attempting to find the truth about extraterrestrial life since the early '90s. Thus far, he has not been very successful and spends most of his days throwing pencils into the ceiling tiles of his office. Even worse, he is on the brink of being laid off after the closure of the X-files cases has sent the man into a state of lethargy.
"The truth is out there," said Mulder the moment we walked into his office. He was whistling some song as we took up a chair in front of his desk. Considering we had to wipe off a thick layer of dust before sitting, we judged the FBI agent has not had company in quite some time. "So, what brings you down here to see the FBI's most unwanted?" asked the man, who then began sharpening a pencil.
We then told him about the "Storm Area 51, They Can't Stop All of Us" Facebook event taking place later this year on September 20th. As its name implies, a large group of foolish people are intending to cross into the restricted zone and infiltrate the secretive United States Air Force base. While it was intended to be a joke, many people are taking it seriously as they formulate plans to actually go through with it.
Mulder's eyes seemed to light up as we talked about this. "Well, shit," he interrupted. "I don't know why I didn't think of that sooner! The answer was staring at me in the face this entire time… Ambush Area 51. That's a great idea." The agent then threw his sharpened pencil into his "I Want to Believe" poster, which landed directly on the flying saucer in the image.
As we tried to caution him about the perimeter being heavily guarded by sensor devices, "camo dudes" in trucks, and a rumored sniper in the hills, none of it seemed to faze the man as he started packing a duffel bag with some clothing and supplies. He then logged into Expedia and began booking tickets to Las Vegas, along with a car rental.
"One way or another, I'm going to see them aliens." continued Mulder, as he confirmed his booking on the website. "Those green bastards abducted both my sister and former partner-in-crime, Dana Scully. it's time I get off my ass and get to the bottom of the matter." He took a quick sip of his coffee, which was in a styrofoam cup, grabbed his suit jacket, and stormed right out of the office in a haste.
At press time, Special Agent Fox Mulder crossed into the restricted area and managed to get about halfway to Area 51 before being met with heavy resistance. His vehicle was vaporized by what onlookers described as a cigarette-shaped ship. It's not known whether or not the agent survived, but one thing is for sure, he's definitely out of a job when or if he comes back.