Koji Igarashi Talks Bloodstained: Ritual of the Night, Game Design in New Interview
The veteran game developer had plenty of insight to share about his latest action-platforming title.
By Chris Morse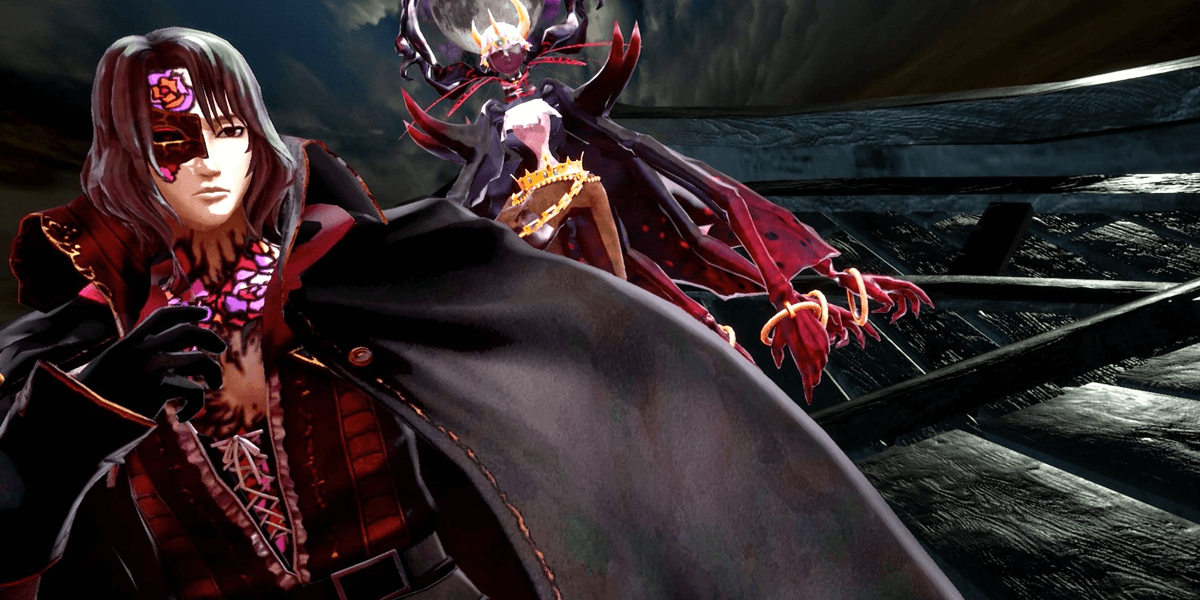 A rather interesting interview surfaced with Bloodstained: Ritual of the Night producer Koji Igarashi, better known as IGA, in which the veteran designer had plenty to share about the development of his latest game. This discussion comes courtesy of Gamasutra and yielded a handful of fun and interesting tidbits about the hit title and how it all came together.

To kick things off, IGA opened up with a particularly fun fact – that creating a new boss on his team means the developer also has to beat that boss... without taking a hit and with the worst weapon possible. It's part of his "tough but fair" philosophy, with the end goal of having a challenging experience that doesn't make the player feel like there is nothing he or she could have done differently.

"I wouldn't call it a design guideline," he explained. "But Bloodstained does follow a strict rule that I always make the team [adhere] to. That is... the developer who creates the boss must beat their own boss without taking a hit and only using a dagger! (We almost didn't make it...)"

"We make sure that it's possible to beat a boss without taking a hit regardless of the difficulty and by doing so, we reduce the number of unfair enemy attacks. Removing the 'unfairness' allows players to think about what they could have done to avoid a Game Over. It makes them want to challenge the boss again using a different method. It's a golden rule we follow in our games. (Honestly, don't ask us to complete this challenge more than once though...)"

Next, IGA dove into the broader game philosophy behind Bloodstained, which was creating a more familiar experience tailored to those who were longing for that type of game. There's always a time and place for challenging new ideas, but this wasn't one of them.

"First, I was figuring out how to approach a game for fans who wanted to play another exploration-based action game," he said, "This is also the first game I would be making after becoming independent, so I made it my motif to create a traditional game that would meet their expectations. My focus was to create a familiar game system that would give a sense of relief to returning players. New content needed to be added, of course, but the importance was on how the game felt in the player's hand more than challenging new ideas."

"The theme [of] gothic horror acted as a pillar to the game design as well. There was also a specific event that happened in a certain timeline I wanted to include so the story is built upon that. From there on, I was thinking about creating abilities that would help expand the map; the rest of the design will be done when the game starts to take shape. On the game itself, Curry the Kid, who is the game director I worked with for many years, took the lead on the game design and its execution."

Finally, when asked what the most difficult part of developing a game like Bloodstained is, IGA kept his answer fairly straightforward. "The important part about an 'Igavania' game is the longevity and the replayability of the game," he commented. "It needs to have a good amount of content and things to do without boring the players. That is probably the most difficult part of developing this kind of game."

Frankly, we think the team hit the mark with this title. It didn't stray too far from the "Metroidvania" path, but it did execute the winning formula pretty damn well. Should a follow-up go into development at some point, we trust that IGA will attempt to take this style of game to the next level with some new ideas, but we're happy Bloodstained turned out how it did. It really hit the spot.

[relatedArticle-0]

Bloodstained: Ritual of the Night is set in 18th century England, where a paranormal force has summoned a demon-infested castle, revealing crystal shards infused with tremendous magical power. Miriam, an orphan scarred by an alchemist curse which slowly crystallizes her body, must fight through the castle to save humanity and herself by defeating the denizens of hell that await within along with the summoner behind the mayhem, Gabel.

The title is available now on PlayStation 4, Xbox One, Nintendo Switch, and PC (via Steam and GOG).