Alien Day 2019: Food Service Company That Catered for Original Film Closes Down
The blows just keep coming one after another for this long-stagnated sci-fi horror franchise.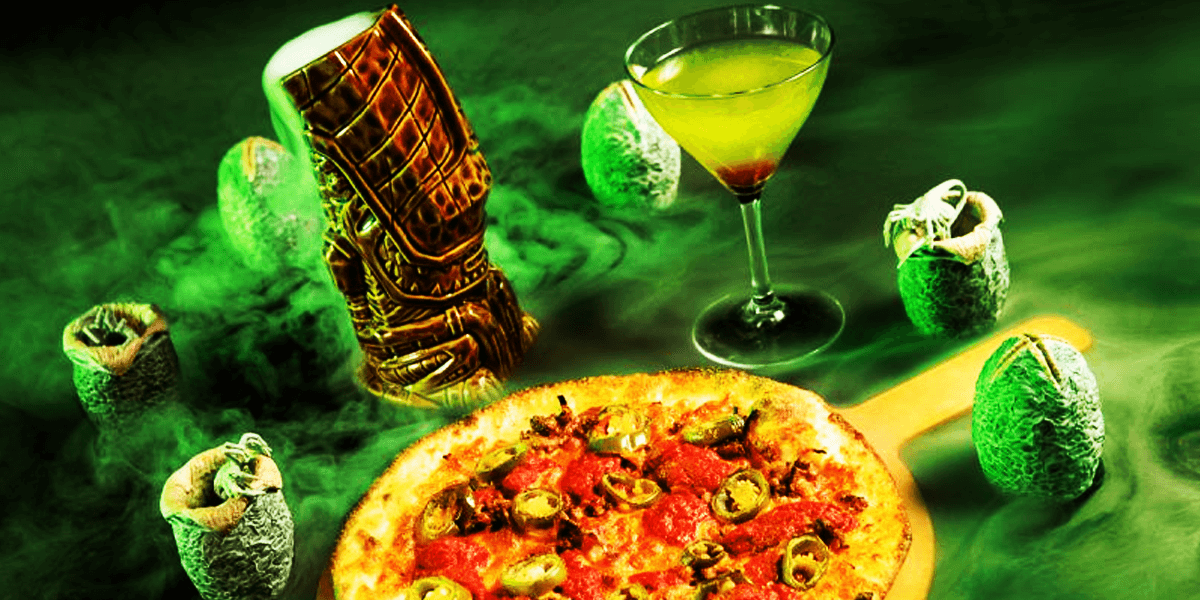 The Rotting Corpse is a weekly satire column dedicated to poking fun at our many horror favorites. For daily horror news and updates, be sure to check out the Dead Entertainment home page.
---
We have reached a very important milestone for Ridley Scott's Alien, as this year marks the film's 40th anniversary. Unfortunately, this latest Alien Day celebration has brought even more bad news for fans of the long-running science-fiction/horror franchise. Not only does the future look grim for any sort of proper follow-up to 2017's Alien: Covenant, we have also just learned the food service company that catered for the original film has closed its doors for good.
As with each passing Alien Day, bad news about the franchise is pretty much expected and 2019 is no exception. Dallas Foods, Inc., first founded back in 1962, was the official food service provider for the production of Alien, which began shooting in the summer of 1978. Disappointingly, this business has struggled to adapt to the times and its founder, Arthur Koblenz, has made the difficult decision to cease operations effective immediately.
"You know how it goes these days," Koblenz lamented. "Whether you have people complaining about providing at least bare-minimum healthcare options or a decent minimum wage, the odds are really stacked against a premier Hollywood-based food service company. It's been a good run, but I'm sad to see things end this way. It's a shame that these workers feel entitled to any sort of basic standard of living. What is this, Venezuela?"
Indeed, the pressures of operating such a business can certainly take its toll. It's been a rough road since the days of catering on the set of Alien, when a big Hollywood budget afforded the team to truly go all-out on their presentation, providing film-themed pizzas, cocktails, and more. Bonuses were handed out aplenty, but Dallas Foods has since found it difficult to match that level of success. One could say that 2019 would have been this company's 40th anniversary of struggling to stay afloat, but it regretfully could not hit that milestone like the Alien franchise has.
Much like 20th Century Fox has lost all confidence in Ridley Scott's vision for continuing the series, so too has Hollywood shunned Koblenz's long-running catering business, which is currently liquidating all of its assets to issue final paychecks for the disenfranchised team members it just laid off. Unsurprisingly, this is always a very real possibility when you refuse to adapt with the times and continue the same tired practices of forty years ago, a lesson we could all learn from in this day and age.
At press time, Koblenz was seen pitching a prequel food service company that would explore the origins of his long-time business. The idea was quickly shot down, as Hollywood has already been down that road with very mixed results.