Latest Sekiro: Shadows Die Twice Boss Teaser Shows Off the Great Serpent
This new boss reveal will make the very earth tremble beneath your feet.
By Chris Morse

Sekiro: Shadows Die Twice will finally arrive later this month and FromSoftware has dropped a new boss teaser, this time showing off a monstrous creature of the valley, the Great Serpent. We last took a look at a boss preview for Lady Butterfly, but since then we've seen the reveal of this enemy as well as another, the brutal Chained Ogre, which we are including the video for below as well.
The Great Serpent is huge in scale, far outsizing our hero, and should be quite the epic encounter when the game releases. Give the above preview a watch and see below for last week's look at the Chained Ogre while you're at it.
From the studio behind games such as Dark Souls and Bloodborne, FromSoftware, comes the very-different Sekiro: Shadows Die Twice. Unlike the previous titles listed, this game will focus more on stealth, tools, and utility in what is sure to be a refreshing change of pace for fans of the studio's work, which is typically known for having more RPG elements and multiplayer features.
Set in Sengoku Japan during the late 1500s, Sekiro: Shadows Die Twice follows a shinobi named Sekiro, nicknamed the one-armed wolf, who embarks on a journey of revenge after a samurai attacked and took his lord as prisoner. Armed with a katana and a handy prosthetic, he sets off to rescue his lord and put an end to those responsible for the kidnapping.
Sekiro: Shadows Die Twice will arrive on the PlayStation 4, Xbox One, and PC on March 22nd, 2018.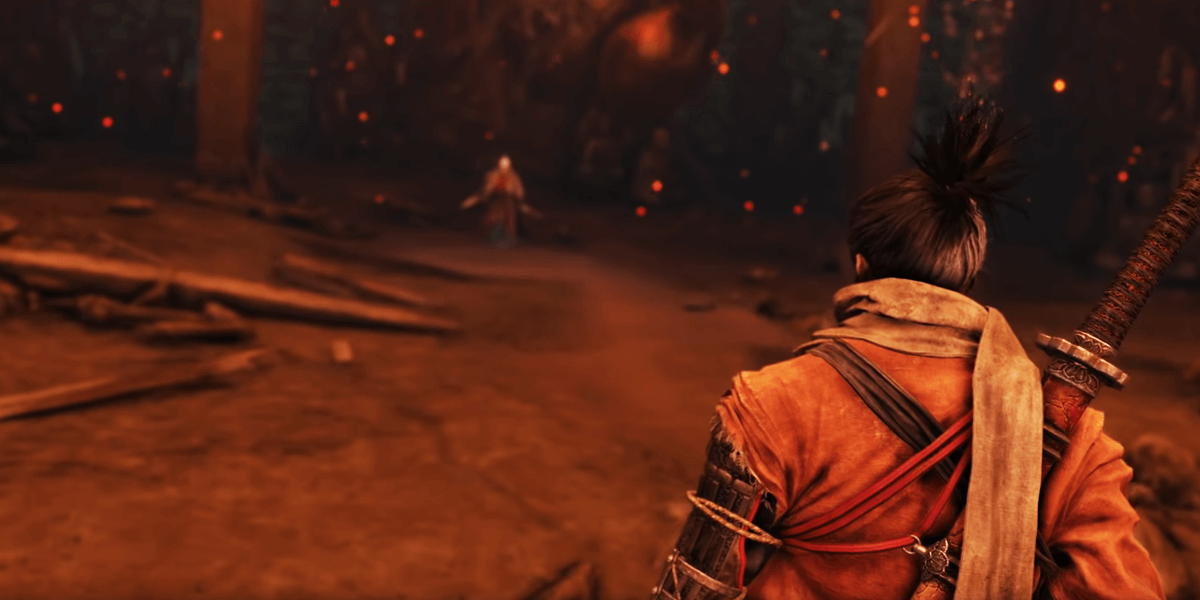 The Latest Teaser for Sekiro: Shadows Die Twice is All About Lady Butterfly
It looks like this old woman did not come to play around.
Read More