Zombie Wearing Human Mask is The Walking Dead's Next Deadly Villain
You never know what evil might be walking among us in disguise.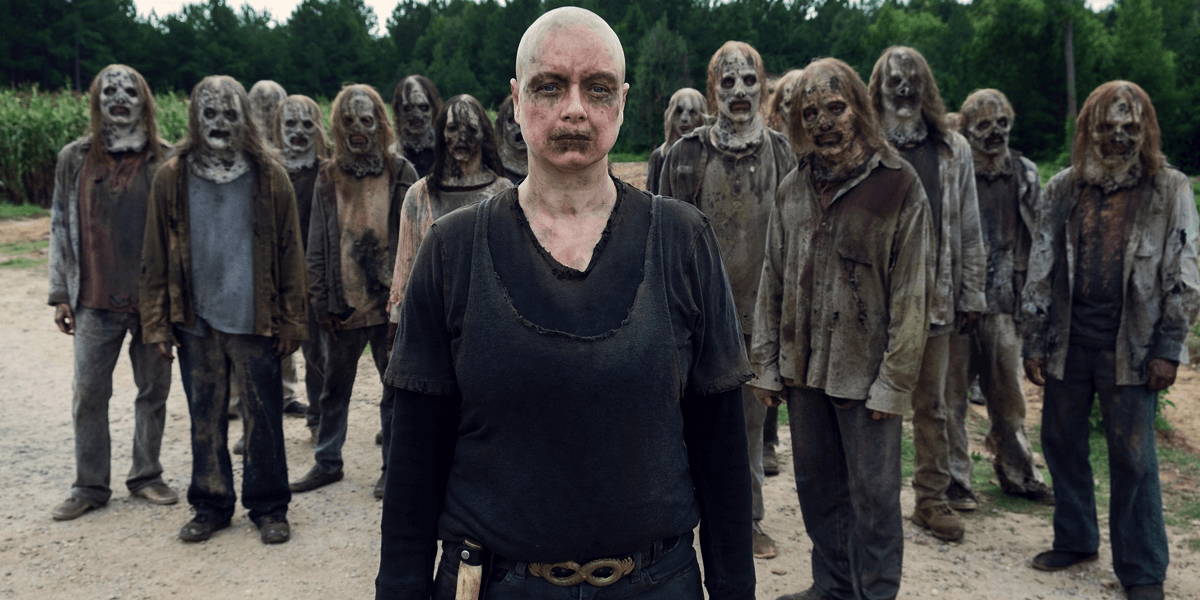 The Rotting Corpse is a weekly satire column dedicated to poking fun at our many horror favorites. For daily horror news and updates, be sure to check out the Dead Entertainment home page.
---
The Walking Dead has been going through a healthy amount of reshuffling as of late, switching up storylines and diverging from the source material to help make up for its many cast departures, but the series has been chugging along despite all that. However, these constant changes have forced the creative team behind the hit AMC zombie drama to innovate a little bit, offering alternate takes on key plot threads that still hit most of the main story beats along the way.
One such example is the mysterious Whisperers, a group of survivors who wear zombie skin masks in order to blend in and travel without fear of being attacked. Due to massive cast turnover and heavy budgetary restrictions, the show has been forced to rewrite this particular arc to instead focus in on a group of zombie survivors who wear human skin masks. This alternate plot still covers the essentials of series creator Robert Kirkman's original story, but saves a ton of money on zombie makeup, which is an all-around win for the network.
"I know fans might be skeptical about this new story," said Scott Gimple, AMC's chief content officer for The Walking Dead. "However, this is innovation at its finest. Sure, it's unfortunate that the vast majority of the cast has moved on after stalled contract negotiations, including Samantha Morton and Ryan Hurst, who were set to play Alpha and Beta this season, but we are absolutely sure you will love what Gamma and Delta bring to the table next season."
"Creatively, it's been a real challenge to account for most of the cast leaving the show," added showrunner Angela Kang. "Even putting aside the network stuff, we found ourselves struggling to build a compelling narrative around the Whisperers when we're introducing new replacement characters by the week, which we haven't had any time to develop yet. Fortunately, this new idea to put human masks on zombies has given us a lot of wiggle room to take the story in a fresh, new direction."
At press time, viewers tuned into the latest episode of The Walking Dead and failed to notice any of the masked newcomers walking among the sea of largely unrecognizable faces at the Hilltop. Who are most of these people anyway?