The Latest Developer Update for Bloodstained: Ritual of the Night is All About Crafting
The team's current focus is on squashing bugs and clearing the way for a better presentation.
By Chris Morse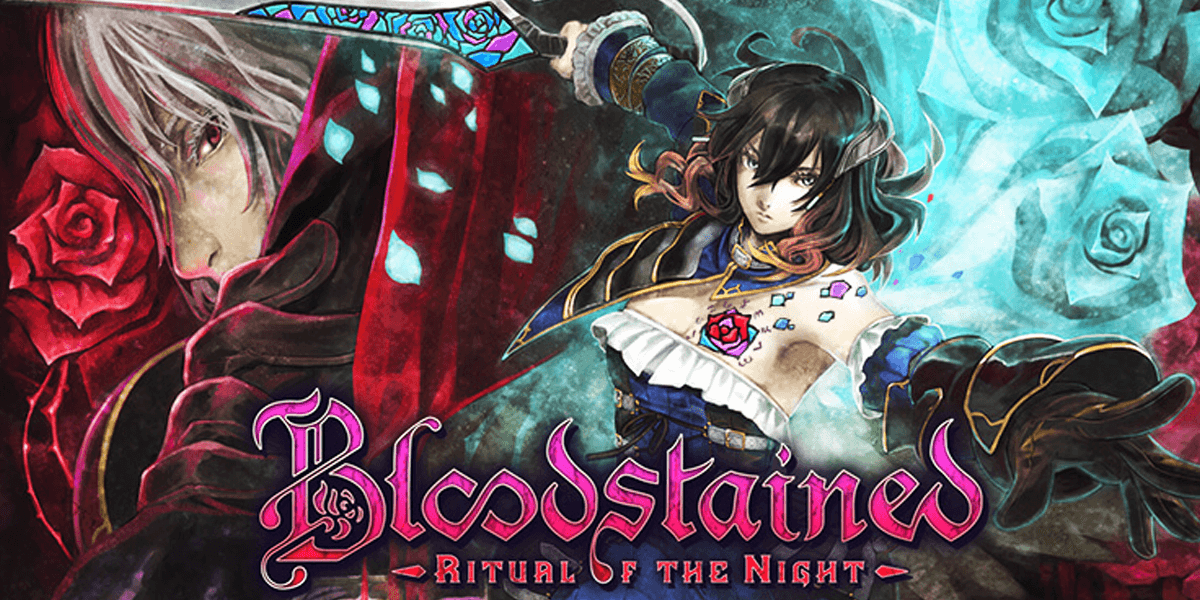 To cap off January, a new developer update for Bloodstained: Ritual of the Night has been released and this one is all about the shard crafting system. This game is turning out to have some fairly robust systems so far and crafting is looking more and more like it will be a key piece of the puzzle whenever this game is finally finished. In particular, this update dives into to the creation of shards, which are used to conjure up various abilities in the game.
What's new in the post is the revelation that shards will be able to be crafted and some will use other shards as a component to enhance or alter a base ability. The best part about this is that a shard you use to craft another will not be consumed in the process, meaning that the player will have plenty of flexibility for creating new abilities without having to make difficult choices. Whatever other items are combined with the shard, however, are consumed in the process, but those reagents do not seem like they will be irreplaceable.
For example, the update mentions a shard called Riga Storaema that conjures up fire columns. When combined with a Ruby item in the game's crafting system, you will create a new shard called Riga Dohin that creates a fiery force field at a location when you use it. In the end, you keep both shards and only the Ruby is consumed, giving you plenty of flexibility to experiment and discover new combinations and abilities during your adventure.
Have a look at the system in action in the below screenshots, which were released alongside this latest developer update.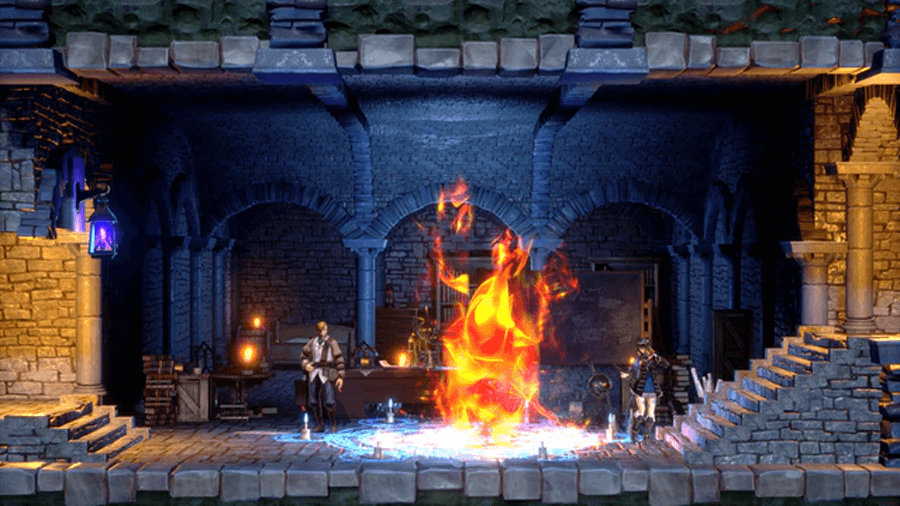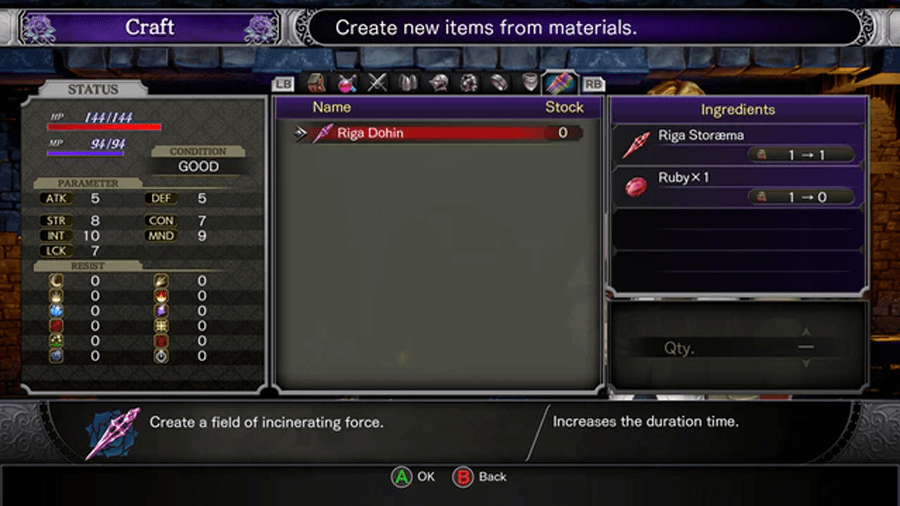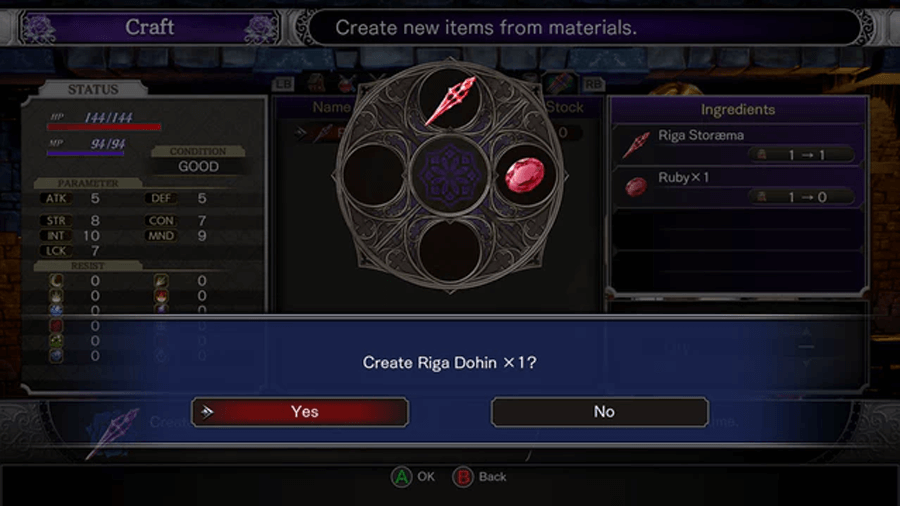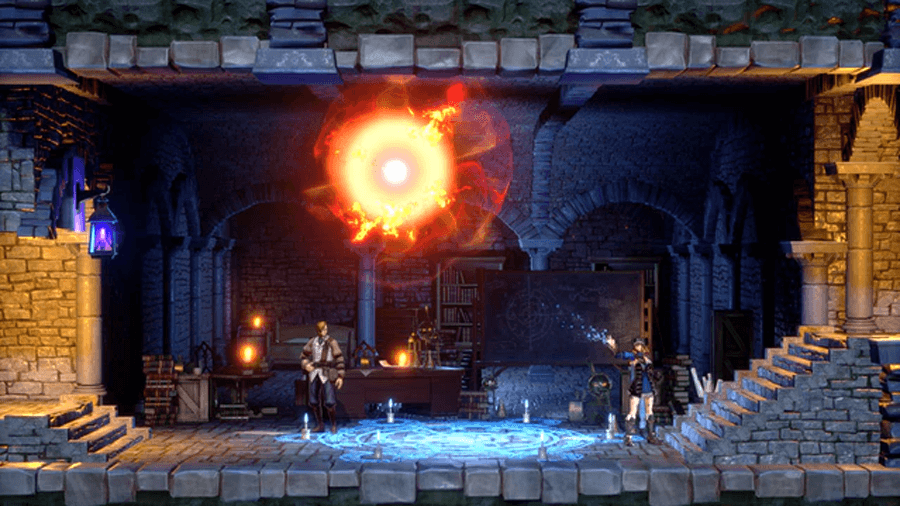 Otherwise, IGA mentioned that the team's focus has squarely been on bug fixes to help polish this game into a smooth experience for when it finally releases. Naturally, there is still no official ship date to be announced, but the game is still on track to be released sometime this year. We are hoping that happens sooner rather than later, but nothing has been confirmed at this time.
Stay tuned to Dead Entertainment for all the latest on Bloodstained: Ritual of the Night. We will hopefully be able to share an official release date before too long.