Nicolas Cage Set to Star in New Lovecraftian Film
The actor will star in a film based on H.P. Lovecraft's story, "A Colour Out of Space."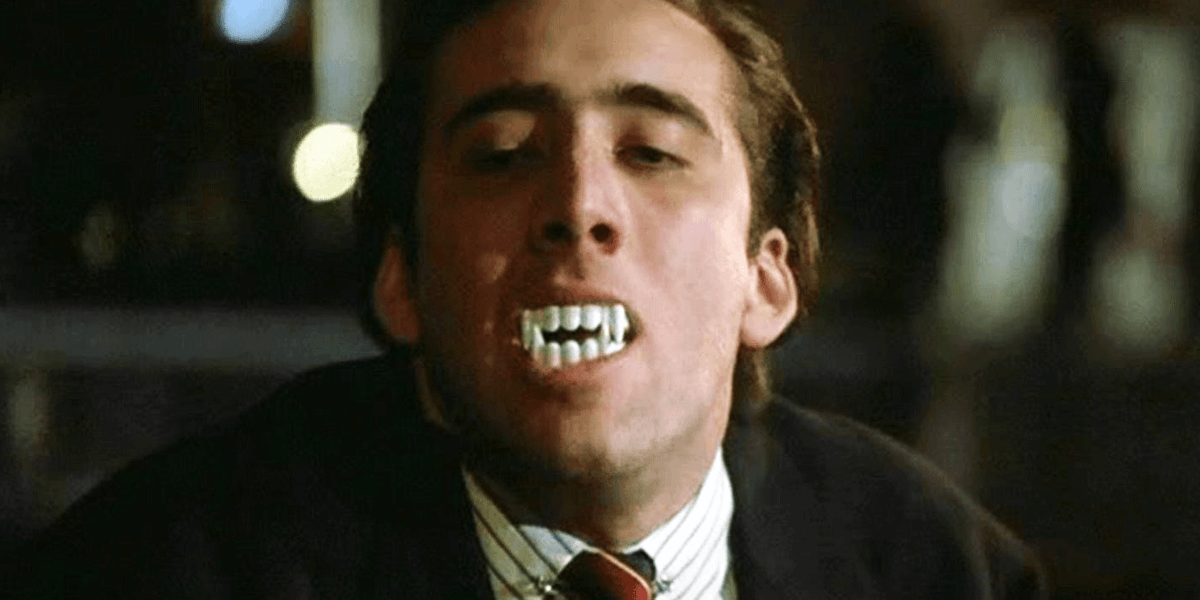 It was recently announced that Nicolas Cage will be starring in a new horror film based on H.P. Lovecraft's classic short horror story, The Colour Out of Space. Said to be Lovecraft's personal favorite out of his written works, the story follows an unnamed surveyor who arrives in the town of Arkham, Massachusetts to investigate an area known as the "blasted heath," where a meteorite crash landed in the late 1800s.
The meteor has essentially infected the land in the area, as well as anything else it comes in contact with. Horrors beyond anyone's wildest imagination are revealed as the "color" itself begins to spread out of control. The official plot synopsis of the film below seems to be following a very similar premise albeit a modern take on the classic.
Color out of Space is a story of cosmic terror about The Gardners, a family who moves to a remote farmstead in rural New England to escape the hustle of the 21st century.  They are busy adapting to their new life when a meteorite crashes into their front yard. The mysterious aerolite seems to melt into the earth, infecting both the land and the properties of space-time with a strange, otherworldly color.  To their horror, the Gardner family discover that this alien force is gradually mutating every life form that it touches…including them.
Cage will be working with the team behind last year's action-horror film, Mandy, once again through production company SpectreVision. Prominent producers returning include Daniel Noah, Josh C. Waller, Lisa Whalen, and Elijah Wood.
The director's chair will be filled by cult-cinema legend Richard Stanley, best-known for his films Hardware and Dust Devil, along with his extremely short time as the director of the 1996 "disasterpiece" The Island of Dr. Moreau, which starred Marlon Brando and Val Kilmer.
The Island of Dr. Moreau has been described as nothing short of a "clusterfuck" and largely put a halt to Stanley's bustling career. It was the also the subject of a 2014 documentary titled Lost Soul: The Doomed Journey of Richard Stanley's Island of Dr. Moreau. Color Out of Space will be the first full-length feature film to be directed by Stanley in almost twenty years.
Producer Daniel Noah shared his excitement for this new adaption of Color Out of Space, adding the following in a statement about the upcoming project.
Lovecraft is the dark father of modern horror, and we have been searching for an adaptation that captures the true scope of his cosmic dread for years. Richard Stanley – a wizard in his own right – will at long last bring Lovecraft's humbling power to the screen unfiltered.
We here at Dead Entertainment can't wait to see Cage rage out in this new Lovecraft flick. Stay tuned for more news and updates as the project comes together.