The Rotting Corpse Proudly Debuts First Second of Upcoming Three From Hell Trailer
This exclusive reveal is only available on Dead Entertainment.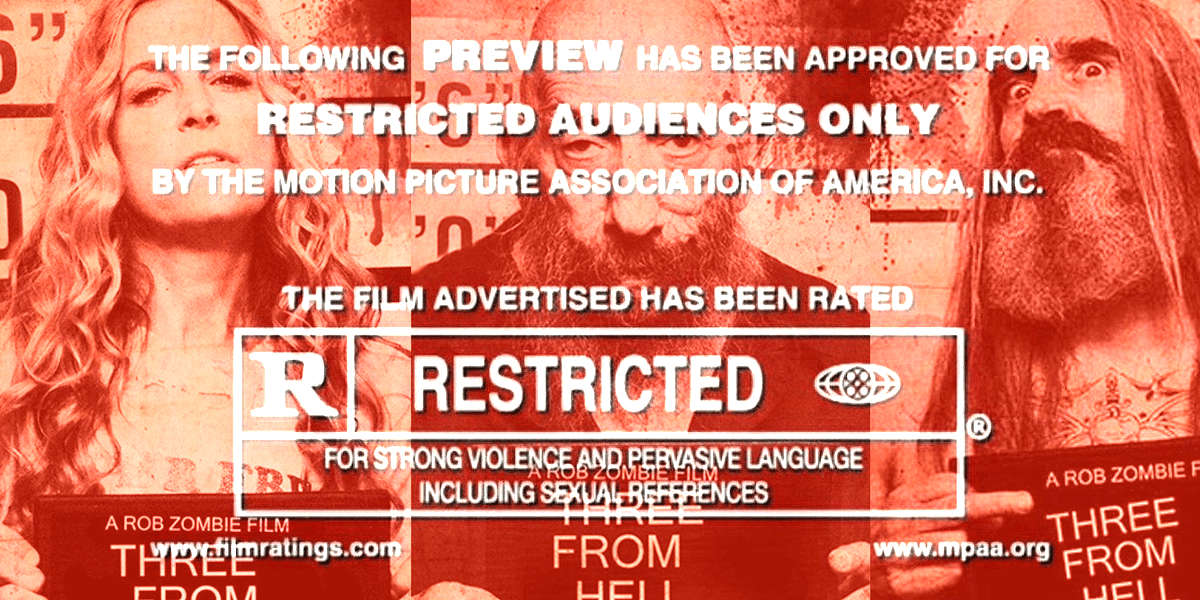 The Rotting Corpse is a weekly satire column dedicated to poking fun at our many horror favorites. For daily horror news and updates, be sure to check out the Dead Entertainment home page.
---
You've waited long enough for a new trailer for Rob Zombie's highly-anticipated follow-up to The Devil's Rejects, titled Three From Hell (or was that 3 From Hell? we can never be sure), and while we've got the entirety of it sitting here in our office, The Rotting Corpse was only given permission to exclusively reveal the first second of it. Have a look below for your first big tease of the new trailer, and probably the most relevant thing you've watched so far this year!
There isn't much to say here other than stating the obvious, such as the first second of the new trailer shrouding us in epic, breathtaking darkness while a screeching noise is heard playing in the background. We don't want to give away any spoilers on what this could be, but you can be sure that shit hits the fan starting at the 2 second mark, which isn't included in our teaser due to legal restrictions.
In fact, rockstar filmmaker Rob Zombie was adamant about the opening frames of the new trailer being a certain, very specific shade of black and he worked with his editing team throughout an entire night to nail down the precise color he was looking for.
"On the last night, at about 2:34 AM, I was just screaming at the editing team for using a regular black in the first few opening frames." Zombie told us. "That's not what we were going for at all and I really let them hear it. I told them, 'Don't you know how many shades of black there are? Why don't you try carbon black, rich black, onyx black, olive black, smoky black, or any other goddamn black? And we're not leaving here until we've gone through them all, several times each.' I mean, can you blame me? The whole world is watching and this moment has got to be absolutely perfect."
The brand-new trailer for Three From Hell is expected to officially arrive any moment now and this chilling preview truly sets the stage for what fans are desperately waiting to see. We'll be sure to have more on Rob Zombie and the final piece of his trilogy in the coming seconds, minutes, hours, days, weeks, and months. Stay tuned to The Rotting Corpse for all the latest!