Man Dressed as Santa in Christmas Horror Movie Likely Hiding Nefarious Intentions
Whether this man is here to spread holiday cheer remains firmly in doubt.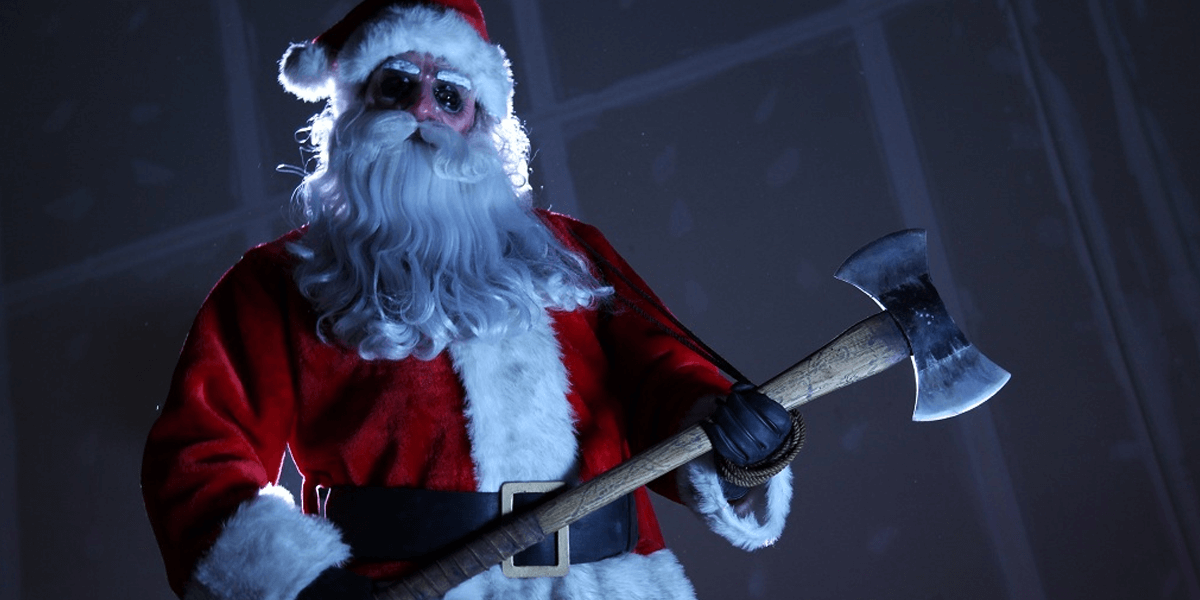 The Rotting Corpse is a weekly satire column dedicated to poking fun at our many horror favorites. For daily horror news and updates, be sure to check out the Dead Entertainment home page.
---
The holiday season is in full force and local horror fans are making their way through new and classic Christmas slasher flicks alike, many of which at least loosely involve a character dressed as Santa Claus, an ordinarily benevolent mainstay of December's festivities. However, it's becoming increasingly more common for viewers to see a character dressed as Santa and become suddenly overwhelmed with a deep level of distrust.
"There's a very good chance that guy in the Santa costume is hiding something," said Keith Gossett, a self-described horror film aficionado who joined us in watching this year's holiday offerings. "There's just something about him – the beard and the outfit are a dead giveaway. This guy looks ready to murder somebody. You see it too, don't you?"
It's understandable to have some suspicion, or at least be wary when it comes to characters you do not yet know much about, but horror fans seem to have this immediate feeling that anybody dressed in such a costume must have some kind of sinister intentions. Whether it's a mall Santa or an overly festive member of the family, viewers are convinced that they just can't trust jolly old St. Nick like they used to.
"Did you see the way he looked at those kids?" Gossett asked, not pausing for us to even give an answer. "I bet he's got a hatchet in the trunk of his car and he's getting ready to unwrap that bad boy to hack apart countless holiday revelers. There's no way those kids survive this movie."
Although Gossett spoke with brash confidence and absolute certainty, we weren't quite convinced that the movie was going to take the dark turn this horror fan expected so soon. In fact, since the movie is set around Christmas, it seems far more likely that this character is simply there to help give the viewer a bit of a holiday vibe before getting into the real action later on. After all, 'tis the season for spreading holiday cheer and it's important to really set the stage for the holiday before the scares can commence.
At press time, the man in the Santa outfit wasted no time in beginning his brutal killing spree just 12 minutes into the movie, entering a home through its chimney and stuffing the stockings with the bloodied limbs and entrails of the first victims out of the dozens of lives he would claim that night before being defeated by a young female protagonist filled to the brim with Christmas spirit... for now.