John Carpenter Can't Wait for Black Friday Deals
The Master of Horror is looking to buy a new chair.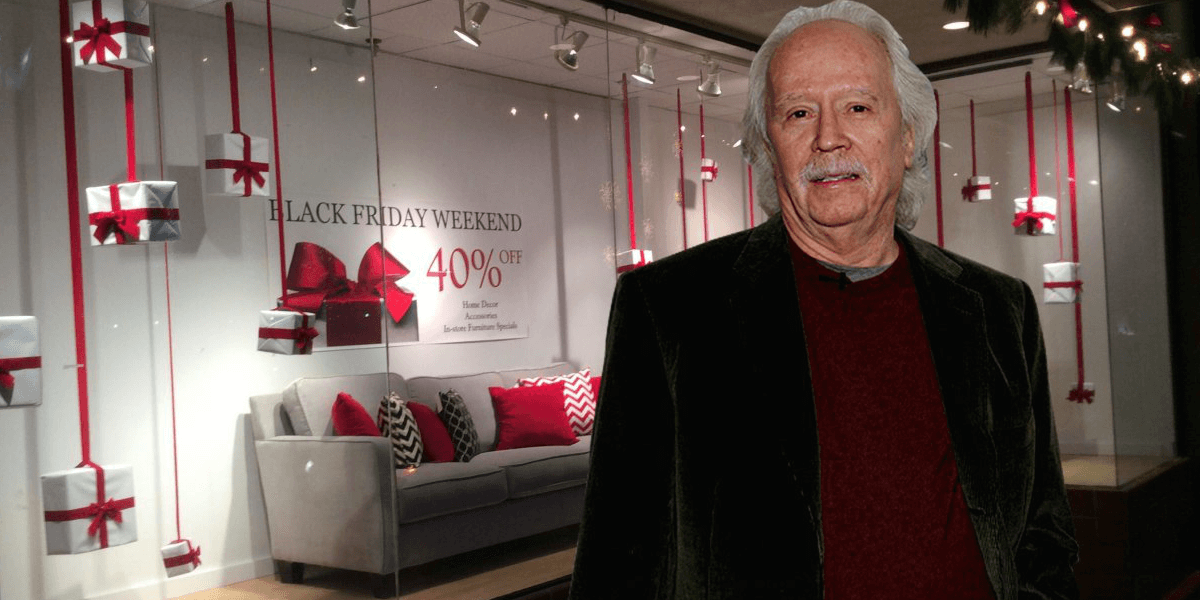 The Rotting Corpse is a weekly satire column dedicated to poking fun at our many horror favorites. For daily horror news and updates, be sure to check out the Dead Entertainment home page.
---
Black Friday is one of the biggest days for shopping across North America and it never seems to fail in continuing to be an absolute nightmare for every retail worker and shopper alike. Some survive, while others are trampled to death or gunned down in another mass shooting frenzy. However, none of that will stop The Master of Horror, who is looking forward to spending a mere minuscule of his wealth on snagging a great deal on this breathtaking new chair he saw in a Black Friday advertisement.
"This is my dream chair," explained Carpenter, who showed us the flyer as we made our way to the furniture store to acquire this beauty. "It's got a bunch of compartments I could use, and it honestly looks quite comfortable. There's a slot for a couple beers, remotes, gaming controllers, a concealable food tray… I fell in love with Christine the moment I laid my eyes on her." Considering he had yet to purchase the chair, we found it rather interesting that the famous filmmaker already has a name for it.
Other features on Christine include an interactive computer interface, which can assist its user in performing a variety of different tasks such as online shopping, banking, and gambling. It even includes temperature and lighting controls for an averaged-sized room. Obviously, the chair reclines and has a foot rest, but what really knocks this out of the park is the limited option to add both heated and cooled padding, including the added free bonus of massage controls if you purchase both on Black Friday.
While all of that does sound quite delightful, he was indeed already planning on getting the deluxe package for Christine. His favorite feature by far was being able to do his banking, as he seemingly loved the idea of regularly checking and receiving live updates on his wealth and various investments.
"Look at these poor people here," continued Carpenter, who was about to bypass a huge line waiting outside of the furniture store in the cold. "After I buy Christine, I'm sure most of those sad saps will give me some money to sign some shit, and I'd pretty much make back the money I spent and a bunch more. Actually, that sounds like a great idea." As Carpenter got out of the vehicle, we could hear some loose change rustling around in his pockets and a dollar bill stuck under one of his slippers.
At press time, The Master of Horror was relaxing with Christine and close to securing a great and lucrative deal with Blumhouse to remake the remainder of his yet-to-be-remade films. Yes, even Ghosts of Mars. If there is a profit to be made, John Carpenter really doesn't give a shit.