Horror Fan Didn't Even Wait Until Thanksgiving to Start Watching Christmas Slasher Flicks
Why bother having the holiday at all if we can just watch these movies whenever we want?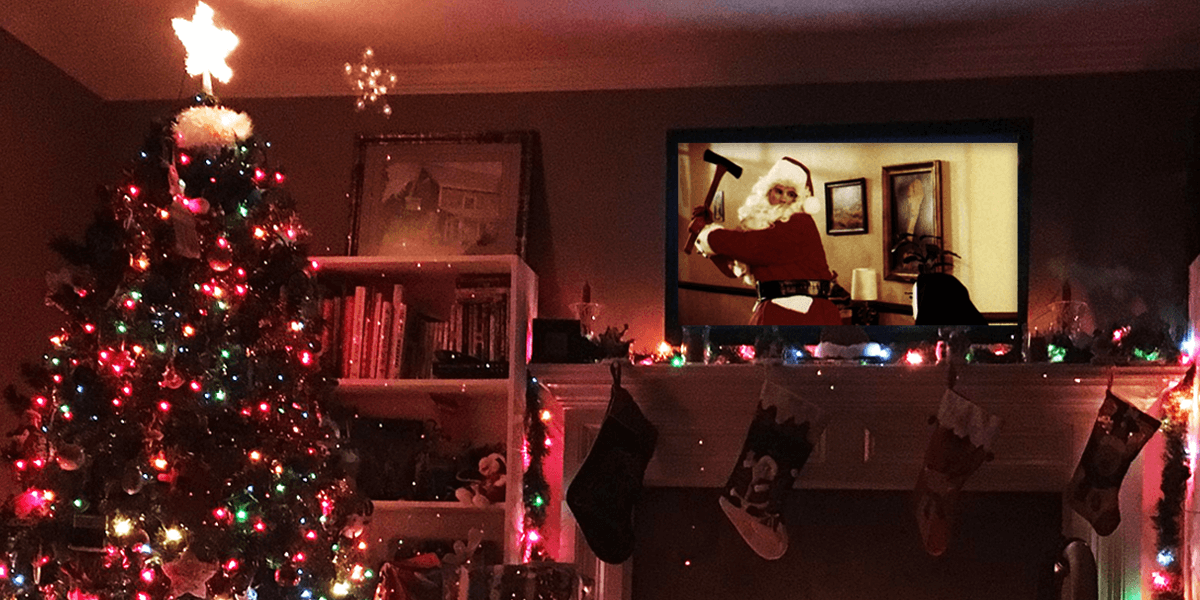 The Rotting Corpse is a weekly satire column dedicated to poking fun at our many horror favorites. For daily horror news and updates, be sure to check out the Dead Entertainment home page.
---
Local horror enthusiast Lucas Bradford recently sparked controversy in his admittedly small social media circle by watching a number of holiday horror classics the week before Thanksgiving. In what started out as an innocuous tweet about Christmas Evil to his 64 followers, most of which are bots and spam accounts, two of the man's friends unfortunately stumbled upon the post and clapped back.
"Wow, this guy is just skipping right over Thanksgiving," one friend commented, with an especially effective pairing of a turkey and crying emoji. "No kidding, he's not wasting any time," wrote another, a response which was "liked" by the first friend. If this social media takedown wasn't enough, a group of Thanksgiving enthusiasts found the post via hashtag and began their onslaught of vitriol over celebrating Christmas too early, a rather heinous offense in their eyes.
"All I wanted to do was sit back with some eggnog and watch a few Christmas slasher flicks," Bradford told us. "I mean, I don't have much going on this Thanksgiving so I'm not thinking about it a whole lot, but suddenly half the internet was sending me death threats after watching Black Christmas and Silent Night, Deadly Night last weekend."
If that wasn't bad enough, the angry internet mob soon found the man's personal details, including his home address, and began calling in false reports of a hostage situation at the residence, prompting armed police officers to show up and forcefully break down his door. During the scuffle, a rush of adrenaline led to one of them opening fire on Bradford's big-screen TV after mistaking a reflection for an immediate threat in what the officers believed to be a life-or-death hostage situation. A total of 37 bullets were unloaded into the television set before they realized what was happening.
Thankfully, all parties aside from the TV made it through the ordeal unscathed. However, this is a cautionary tale on sharing too much online, especially when it comes to unspeakable holiday blunders such as celebrating Christmas too early, which is unforgivable in the eyes of some holiday extremists.
At press time, Bradford was about to send out another tweet, this time announcing his intentions to sit down to watch New Year's Evil after ordering a large pepperoni pizza. "What a great way to spend this quiet evening," he wrote. "Happy Thanksgiving, everyone!"