The Shape Takes Fitbit Community by Storm
Michael Myers is shattering all kinds of records in the fitness tracking world.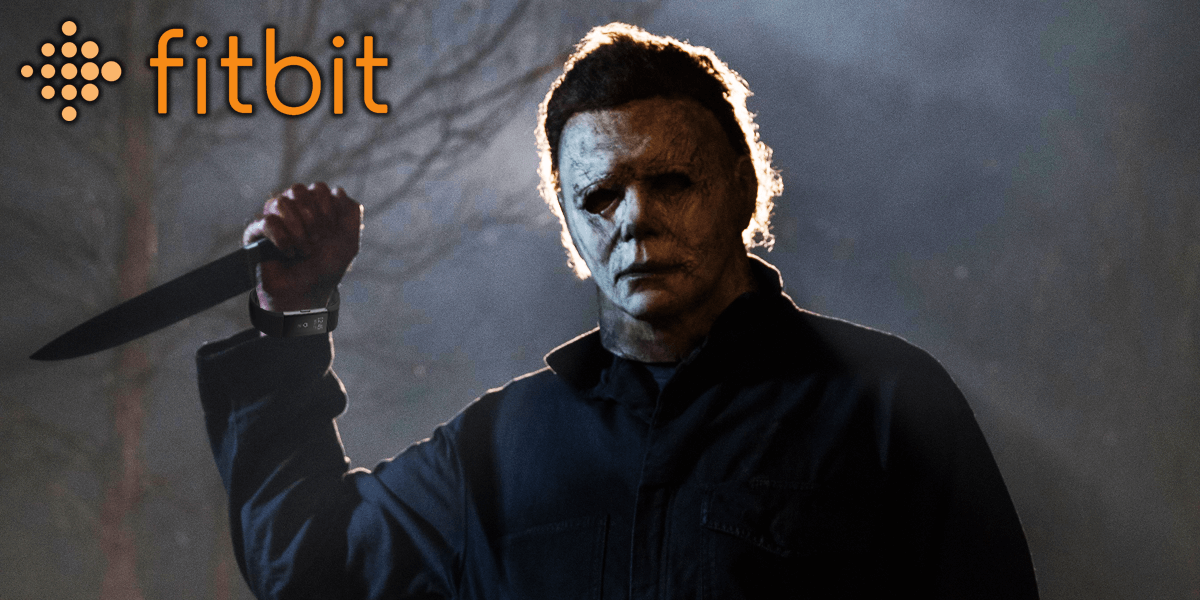 The Rotting Corpse is a weekly satire column dedicated to poking fun at our many horror favorites. For daily horror news and updates, be sure to check out the Dead Entertainment home page.
---
Unstable serial killer Michael Myers has become a force to be reckoned with in the Fitbit community since acquiring the popular fitness tracker off one of his victims. While he has not indicated his motives behind using the device, since he doesn't ever speak, it's believed that the 60-year old emotionless man is becoming more mindful of his health in his old age.
In fact, he recently surpassed US marathon record holder Ryan Hall's VO2 Max score of 81, where Myers is currently sitting at an impressive score of 87. He also easily obtained every Fitbit badge for step achievements that he could possibly get, such as Ruby Slippers for walking 65,000 steps as well as Olympian Sandals for nailing 100,000 steps in a single day. The latter is approximately 50 miles, in case you were wondering on the math.
To top it off, he was able to do this the very first day he snatched a Fitbit and joined its community. If it isn't obvious to you by now, this guy enjoys walking quite a bit. Yes, ladies, he is single!
Following these remarkable achievements, Fitbit became very interested in tracking Myer's progress and kept their community in the loop through their social media accounts. In a post earlier this week, the fitness tracking company indicated that Myers changed his daily step goal to 150,000.
It's speculated that he may be ramping up his goals out of excitement for Halloween Day, which is a holiday notoriously linked to the killer and the countless murders committed on that day each and every year, most of which have conveniently occurred at the psychiatric facility he's been locked away at for 40 years. In all fairness, however, Myers was only involved in a handful of these slayings.
Even the fittest athletes are finding it difficult in keeping up with him when he averages around 6,000 calories burned per day. This is mostly accomplished through walking while other times it's him climbing stairs or swinging his arms in repetitive motions. Hell, he even occasionally sleepwalks and power naps while standing, which helps burn even more calories than if he were lying down somewhere.
Who needs a gym when you're the unstoppable and relentless Michael Myers? This guy is keeping himself in great "shape" with very little effort. Move out of the way, Richard Simmons. We have a new fitness guru to look up to.